Coast 2 Coast Ultra: Running from the North Sea (Husum) to the Baltic Sea (Eckernförde)
Time for another self-organized ultra run!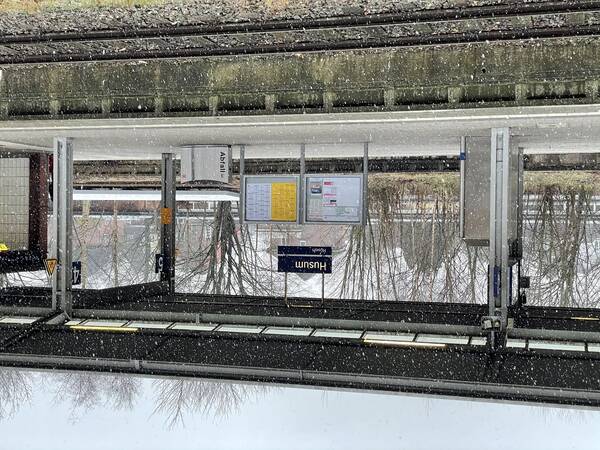 Still, there are no races in sight, and for obvious reasons it wouldn't be the smartest move to take part in any if there were some. Which leaves explorers like me with few options. The FKT movement (i.e. "Fastest Known Time") is still going strong and is growing, and the idea of it still appeals to me in these times. And because Germany has access to two major seas, the North Sea and the Baltic Sea, the challenge is clear: running from one to the other!
My running buddy Oli, whom you might remember from November's post about running the Holsteinische Schweiz Trail was again up for the challenge, which is nice because I'd have some company on these dark and cold days somewhere in northern Germany.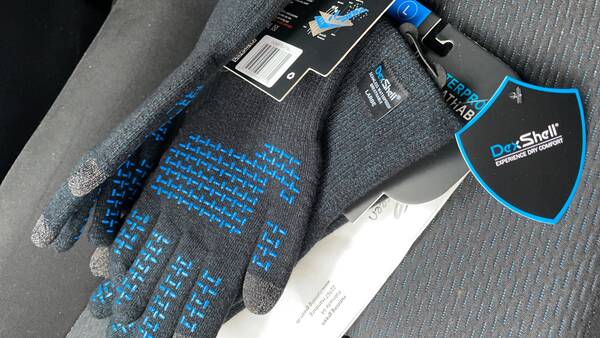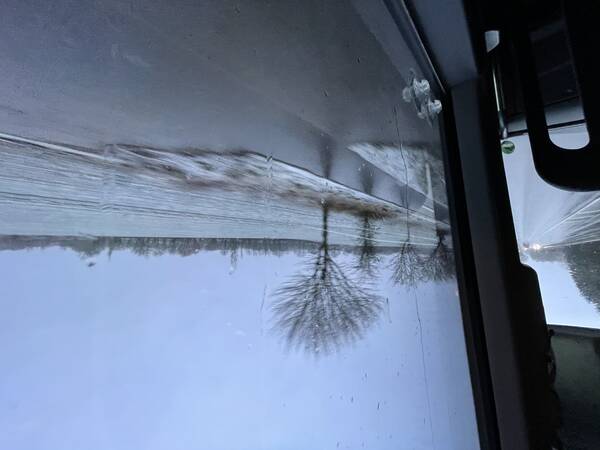 While planning the route I just had a look at the map of northern Germany and took into account that the route should be the shortest possible between both seas, as well as be reachable via some sort of public transportation without too much of an effort. Because we've got a combined 7 kids at home and we're wasting enough time on running as it is, there's not much room for further time intensive expeditions into no-mans land.
I arrived at a route from Husum to Eckernförde. It's about 65 kilometers in distance, both the start and the finish are located at little towns with train stations, which are both not too far away from Hamburg at around 1:15 hours by car. Husum is nearly at the North Sea, and Eckernförde is right on the Baltic. Good enough!
Oli and I took the car towards Eckernförde early in the morning and arrived just in time to catch the bus west towards the town of Schleswig. There, half an hour in the freezing cold followed until we could get into a train, warm up a little, and arrive at Husum. 10:25 in the morning, it's light outside and snowing. Nice winter atmosphere, but not the greatest running weather. We were prepared, though. Oli was wearing his three layers and I six, so we were equally warm for running in about 0 degree weather. Man, I miss summer.
From the train stations we ran towards the North Sea, which is about 4 kilometers further west.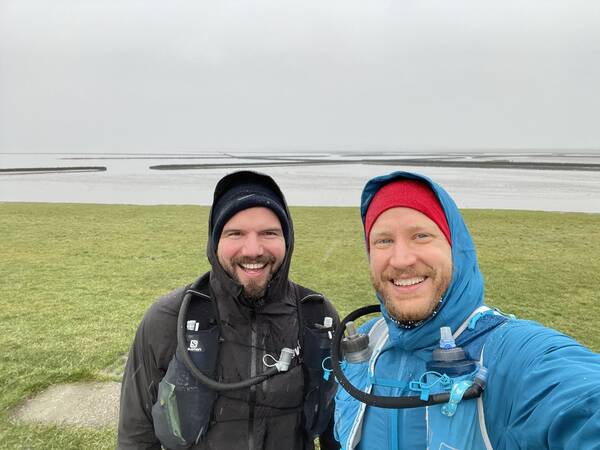 There was supposed to be a small whimsy landmark consisting of metal pants on sticks ("Windhosen") right here, but we were sad to learn it was taken down for some reason. Anyways, this is the starting point of our new route, right at the coast of the North Sea.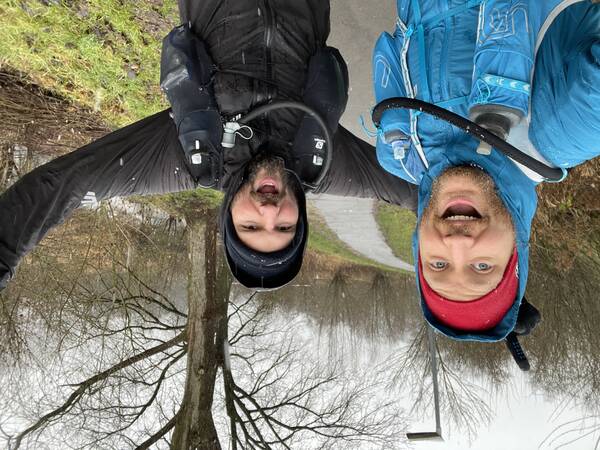 It's still snowing a little bit, but because the air temperature is just around 0 degrees and the ground isn't frozen, the snow has a hard time. Oli had his Hoka street running shoes and I was a bit more careful by taking the Altra trail shoes today. Both were just fine.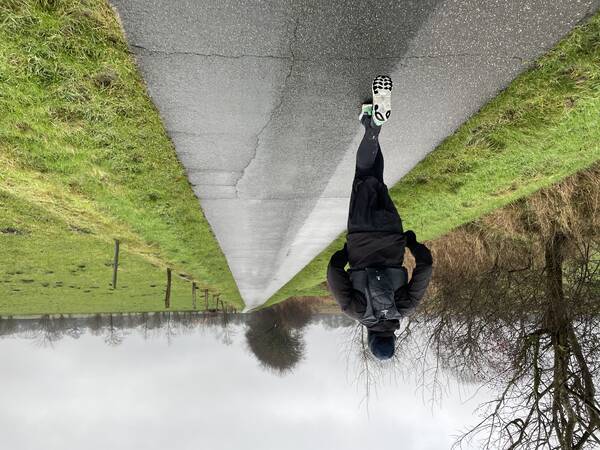 The routing was okay although not perfect. Especially a few little stretches of about 5 kilometers total had to be run on country roads without a separate sidewalk. During the night, this would have been less than ideal and maybe even a cause to break off the run. But as it was light outside and the conditions improving, we were feeling safe enough next to the 90 km/h cars for a short while.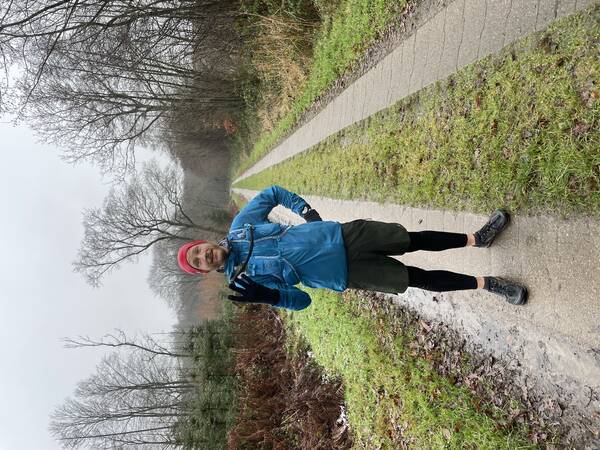 We kept it at a pace of a little over 6:00 minutes per kilometer, which felt fine for both of us in the beginning. I had a bit of an energy problem today, because my kids ate most of the pasta we had for dinner the night before and didn't leave enough for me. Carbo-loading was cut short and now I had to experience the repercussions. I think the journey to the start of the run also took a lot of calories out of me, because it was more than three hours from home to the coast of Husum. Lesson learned: cook more pasta and pack a sandwich next time!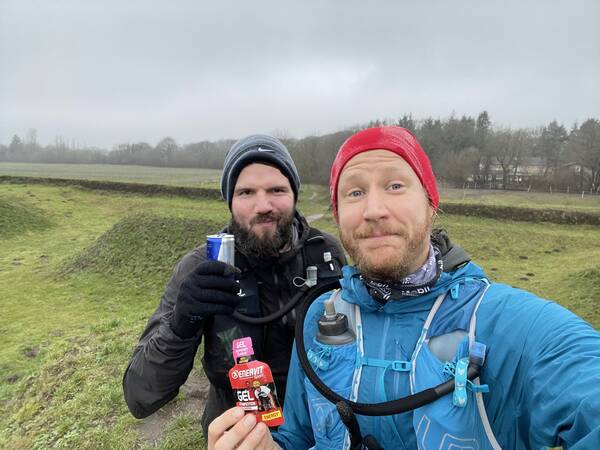 Oli tried a new tip from Michael Mankus, bringing Franzbrötchen (flat and sweet cinnamon roll) and Red Bull energy drinks. Because it's delicious and the latter full with caffeine. He is a coffee junkie and was already half-asleep before that fix. It worked!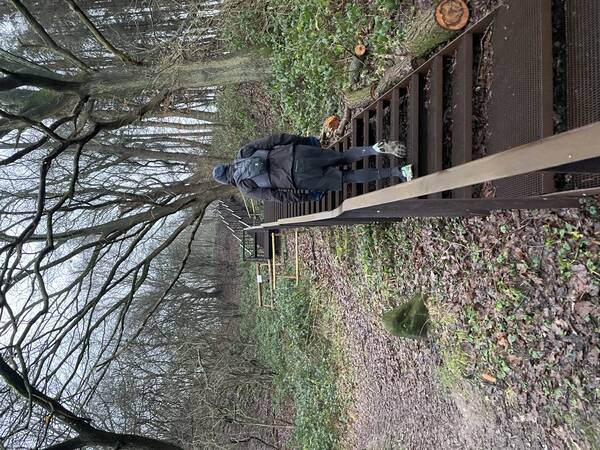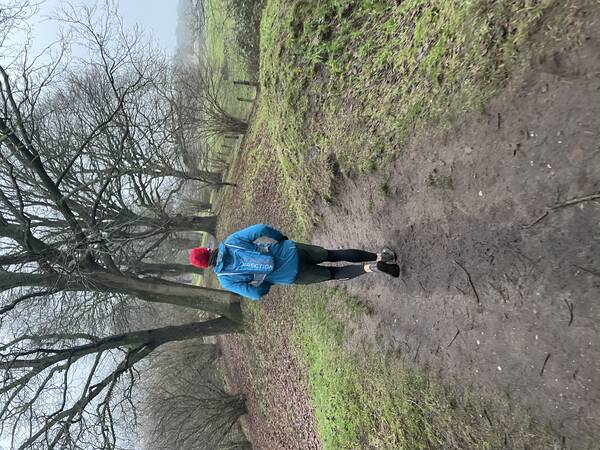 We had our first little break on top of that ancient fortress, because the tiredness was creeping up on us. From then on, a short walking break at around every 3-5 kilometers worked out well enough. At one point we tried a tip from Jason Robillard, ultrarunning author, to counter-intuitively do a 100 meter sprint instead of walking when feeling depleted. This was supposed to shake out the legs because it's using different muscles, or the same ones in a different way. Needless to say, this required real willpower, but I think it worked. We both felt slightly better afterwards.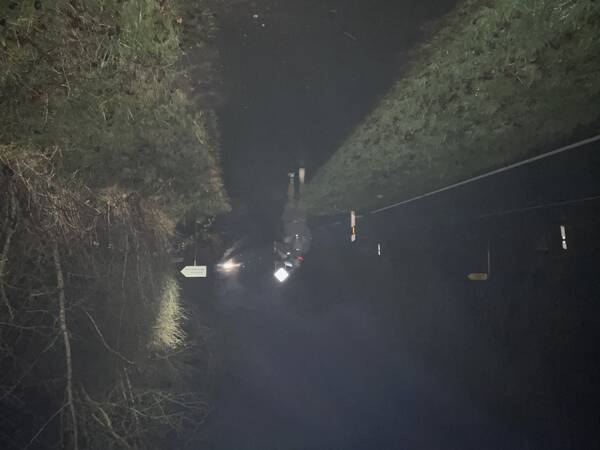 Right now, it's just 8 days after the winter solstice, so the night begins at around 4:00 PM in this area. Oli brought a headlamp so we were fine. The next kilometers were uneventful and we both had to fight fatigue. Less talking, more focussing on running.
Our supplies lasted for the whole trip – I had 1.5 liters of water and 1 liter of self-made electrolytes, as well as two CLIF bars and two gels. We came across two or three gas stations with shops, but everything else was closed due to the pandemic. It's possible to do the route completely unsupported in winter, just like we did, but in summer it would probably be harder, depending on your speed, to get enough liquids in.
Coming closer to Eckernförde at the Baltic Sea, it was already pitch black night. Conditions were still great, a bit cold but no rain, no snow, no wind. I enjoyed entering the little town, I had never before been here. Really pretty, I need to bring the kids some time, I thought.
But first, we were still on a mission to get to the Baltic and make this official. A small bridge and towards a good viewpoint – we made it!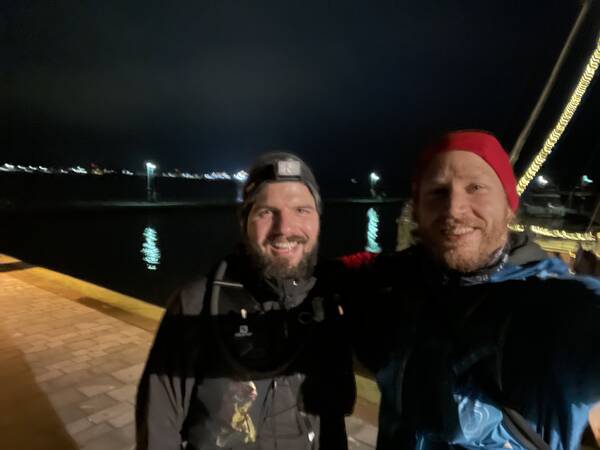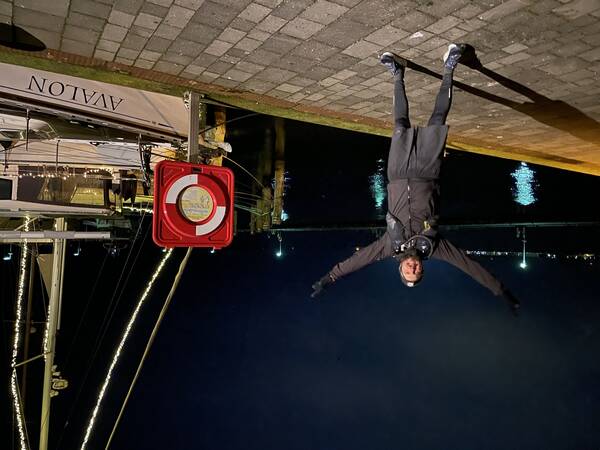 It's an easy route and a good reason to get out of the house in the otherwise tough month of December. We both had a nice day out here and Oli broke his longest run distance ever record. Because we had to do a little extra loop towards the North Sea at the beginning, we were now at 68.5 kilometers – you know what's coming: getting it up to 70, of course. A few laps on the car park were enough. Success!
Check out the Strava tracking if you'd like some more stats. The entry for the route on fastestknowntime.com as well as our our finishing time of around 7:14:46 hours (sea to sea without the train station and car park loops) has been approved and is now on the table for everyone else to beat! I'm looking forward to seeing some efforts of other runners on the route!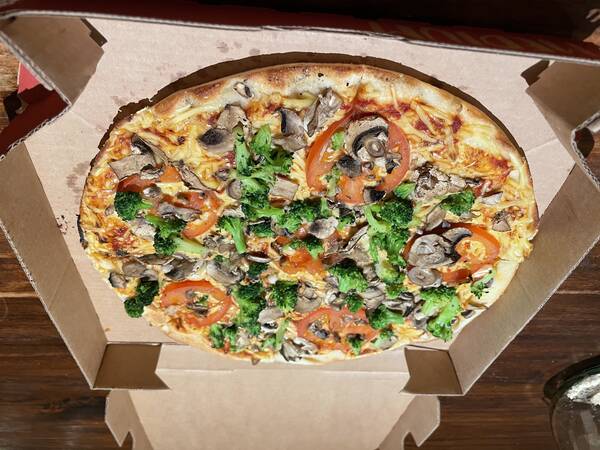 How do you feel after reading this?
This helps me assess the quality of my writing and improve it.