Hello, my name is Tim Teege
and this is my blog.
To get notified about new posts, subscribe via e-mail or add the RSS feed teesche.com/feed to your reader of choice.
11th of January
Finally a new year for new plans! Yes, I know that it's still an arbitrary point in time, but who cares. I like making these plans. After 2020, which was certainly quite different but somehow worked out well for the goals I set, I'm keen on making 2021 an enjoyable year while working with the restrictions we've all been facing and will be for a while.
We all had to find that adaptability quality within us during the last year. There were so many changes to our everyday life in 2020 that now we're longing for stability, I think. At least I am.
But I must admit that I personally haven't been impacted in a challenging way.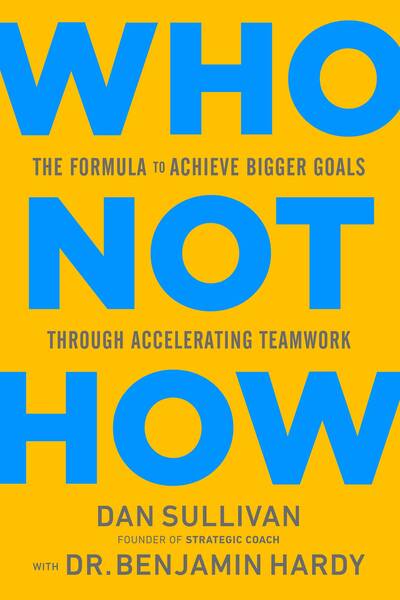 Who Not How
The Formula to Achieve Bigger Goals Through Accelerating Teamwork
208 pages, ★★★☆☆
Finished on 10th of January, buy here.
This is another business book. I'm trying to get better at business. As with many books of this type, there's a main point being made and subsequently driven home by countless examples. Same here, the point being: "Ask for help if you don't know how to do something". Although everyone kind of knows this already, in a business context it's not that easy to follow. The book is written for entrepreneurs in an early stage of their company building (I can see myself at that point), where cost effectiveness and frugality play a big role. I certainly had to be told this specific thing over and over again over the years and I know I'm not alone there.
Another part of the theme of this book would be the emphasis of teamwork. Of course, that's related to the help seeking thing, and it makes sense. Here are a few takeaway for me: "Transformational relationships are superior to transactional ones: make sure in a relationship that both parties give more than they take from the other so you can grow together", "Attend to the private needs of each team member: listen to and support them", "Take learning for everyone seriously, help the team make their own decisions", "Have a vision, be an optimist, provide meaning. The team will draw from your confidence, be a role model", "Collaboration is better than competition", "It's not about time or effort, it's about results", "Write down what you want, review that often". Not too bad, but certainly not groundbreaking. Made me ask some questions to myself, though.
4th of January
2020 is over, time for a review!
For five years in a row, I have now written down what I had been up to at the end of each year (Review 2016, Review 2017, Review 2018, Review 2019). In general it's been very satisfying to do so and it made me go through the months with a bit more of a perceived purpose.
2nd of January
Time for another self-organized ultra run!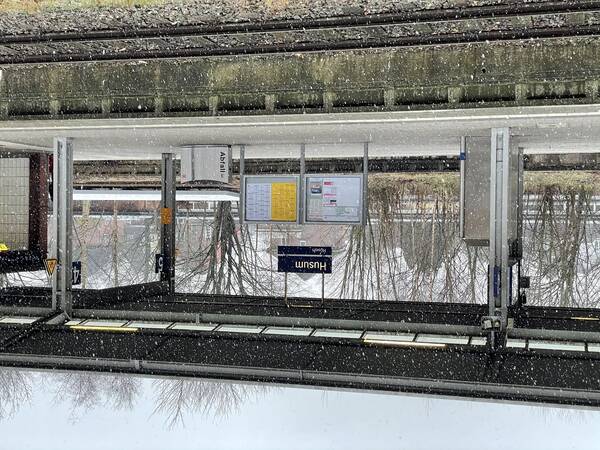 Still, there are no races in sight, and for obvious reasons it wouldn't be the smartest move to take part in any if there were some. Which leaves explorers like me with few options. The FKT movement (i.e. "Fastest Known Time") is still going strong and is growing, and the idea of it still appeals to me in these times. And because Germany has access to two major seas, the North Sea and the Baltic Sea, the challenge is clear: running from one to the other!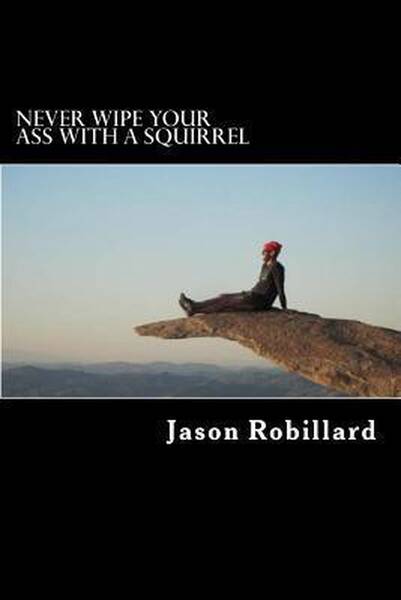 Never Wipe Your Ass with a Squirrel
A trail running, ultramarathon, and wilderness survival guide for weird folks
169 pages, ★★★☆☆
Finished on 28th of December, 2020, buy here.
This is a short, fun, and informative book about running outdoors. Not of much use to runners with a hint of experience like me, but certainly enjoyable. Robillard has lots of ultra runs in his pocket to draw from and goes about it in a calm, relaxed, and jokey way. I was entertained and it didn't take me long to finish the book.
Who it's best suited for: people who have done a few marathon street races and are now interested in taking it a step further and explore nature some more while running even further distances.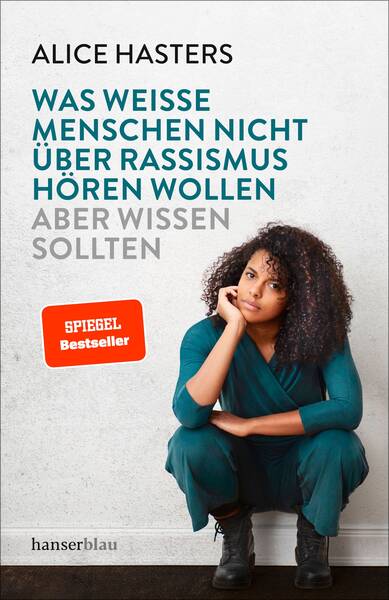 Was weiße Menschen nicht über Rassismus hören wollen
Aber wissen sollten
208 pages, ★★★★☆
Finished on 18th of December, 2020, buy here.
[German] A book about racism. For me, it's a topic which is certainly difficult to grasp, being a white male living in Germany. It's undeniable that there are problems in this country. From following the news ever so slightly, those problems don't seem to be going away anytime soon. They might even be on the rise. I don't know a lot about it and that's the reason I needed to read a book.
Hasters writes down her own experience being a daughter of a white German man and a black woman from the USA, growing up in Cologne. She ties it into a bunch of lessons on colonialism and her own family history. It was very interesting to read. Most of it all, this book is a lesson in empathy. We need to imagine ourselves walking in the shoes of others who face different challenges from us a lot more often. Racism can't sufficiently be explained by hard facts, and there is no simple solution which will get rid of it. So, the main thing is to not stay passive, because that behavior will strengthen the systemic racism we have in this country, and also in other countries, of course. We need to speak up and help where we can. That's another difficult thing – but books like these help a lot. I started by convincing my co-workers that we should make a company donation to Amadeu Antonio foundation. Not much convincing needed. A thousand bucks is not enough, but it's a start.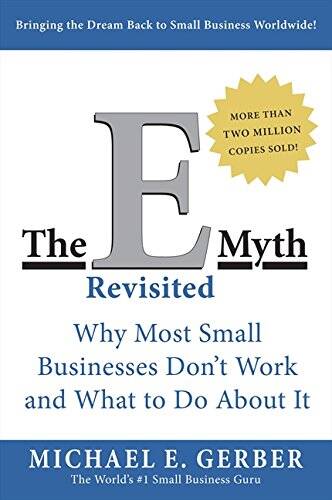 The E-Myth Revisited
Why Most Small Businesses Don't Work and What to Do About It
292 pages, ★★☆☆☆
Finished on 14th of December, 2020, buy here.
This author is clearly insane. Most successful business books offer a few good points to remember and then fluff it up with certain amounts of side stories to drive these points home. But Gerber is turning this method up to 11. He's using the literary device of making up a struggling small business owner, "Sarah", in order to explain his wisdom to her, not unlike many other business book authors do. But the way he does this is cringy at best. "Sarah touched my hand and said, 'you're amazing, I can't wait to get to implement these new ways of thinking about my business you just told me!'" – and then he tells a long story about a Jesus-like figure's life, only to reveal at the end that it was himself he was talking about.
On the plus side, it's comfortable and quick to read. Here's the main take-away: Most small businesses are started by a "Technician" as he calls them, who does the work and thinks it would work in his own business, too, instead of for another company. They forget that running a business requires the roles of the "Entrepreneur" (a visionary who has a clear agenda, goal for some time in the future, and a plan to get there in mind) and the "Manager" (who organizes everything and everyone into a self-sufficient system), too. We can have all these roles within us, but need to set clear boundaries between them. Another important quote would be: "Work on the business instead of in the business." – and the suggestion to frame your company as if you would be working on setting it up for franchising it, even if that's not the plan. That way you will look at it as a closed off and functional system. I found that helpful.
Those key points would have been worth a short blog post (which would be a good one, I think), but not at all a whole book. Hard to believe it has sold millions of copies and is recommended so often.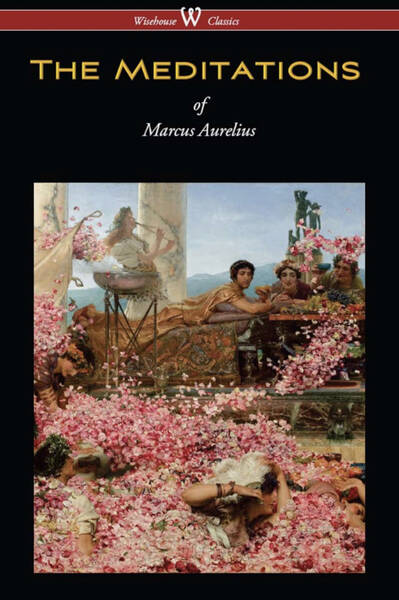 Meditations
(George Long Translation)
63 pages, ★★★☆☆
Finished on 8th of December, 2020, buy here.
Currently the stoic philosophy resonates with me quite a bit. Many aspects of it seem helpful in navigating my own life's small and bigger challenges. But I had never before read a whole book by one of its most-known representatives. Marcus Aurelius is probably the most popular of them all, so I chose his Meditations. Unfortunately, the George Long translation turned out to be very stressful to read and required a bit too much attention just to understand the sentences, but I fought through.
It's hard for me to judge the book by the standards during which it was written (160-180 CE), but by today's standards it's rather repetitive and often doesn't properly follow through with argumentations. Claims are made without backing them up. Still, I have no doubt that the main ideas were radical and era-changing back then and still play a role in today's societies. They are basic, but they are great and immediately graspable. This is incredible in itself. Ironically, one of Aurelius' main points is that we should all accept death and constant change, be okay with being forgotten soon after dying, and yet here we are reading these words by him, 1,900 years later.
I should have probably gone for a book about all the stoics (Seneca, Epictetus as well) and their philosophy as a whole, seen from today's standpoint – that's for 2021.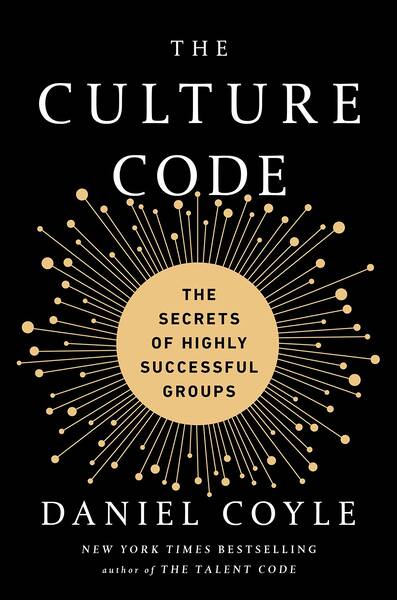 The Culture Code
The Secrets of Highly Successful Groups
304 pages, ★★★★☆
Finished on 2nd of December, 2020, buy here.
Another book I've read based on a recommendation by my friend Laurie from Lower Hutt. I've been talking to him about my company and the challenges I'm having while growing the team, so he told me about The Culture Code. This was definitely a fun read with a bunch of good take-aways, but now I'm thinking a summary could have done just as well. Sure, you develop a better feel for all the points Coyle is making when reading through all the anecdotes and interviews with successful leaders like Ed Catmull from Pixar, but the book's main argument can be distilled into just these three lessons. Thinking about it now, that was probably the whole point. Fair enough. The topic is how to best get a team of people to become a highly functioning and successful team.
1. Build safety to make everyone feel comfortable in working together.
2. Share vulnerability to show no one needs to be perfect.
3. Establish purpose through a common goal and a clear path to get there.
29th of November, 2020
The ongoing pandemic keeps making us find new routes to run. A few weeks earlier, in an edition of the newsletter from the FastestKnownTime.com peeps this new record time was mentioned, located in Northern Germany's state of Schleswig-Holstein, leading from the city of Plön to the city of Eutin via the Holsteinische Schweiz Weg.