Hello, my name is Tim Teege
and this is my blog.
To get notified about new posts, subscribe via e-mail or add the RSS feed teesche.com/feed to your reader of choice.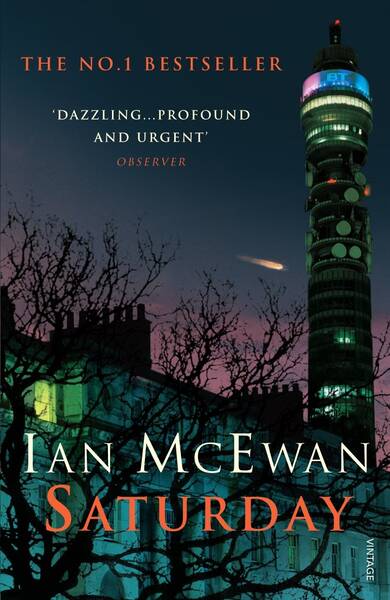 Saturday
400 pages, ★★★★★
Finished on 27th of May, buy here.
Wow, that was unusual. I can't remember the last time I've read fiction, but this was a strong recommendation from a good friend so I gave it a try. It sucked me in and was hard to put down. Finding the time for it has been a struggle though, so it took a few months to finish. Glad I did, though.
The book details a full Saturday (ah!) of a middle-aged upper-middle-class neurosurgeon living in London. Surely it's not a usual Saturday and a lot happens, but big parts are just him running errands and reflecting on it all. Henry Perowne is a richly written character with a colorful and interesting family (wife, two artistic kids, demented mother, alcoholic poet father-in-law). Good parts of his day reminded me of my own life, running errand after errand on a free Saturday to make sure everyone in the family is happy. It did not bore me at all. I felt reminded of the American Beauty movie and projected a sort of depressed state (midlife crisis?) onto him which I later realized wasn't really there at all. Worth reading.
19th of May
From the time I was a little school boy and up until just a few years ago, I had a weird morning habit. Drinking one liter of cold 3.5 percent milk, enriched with a significant amount of Caotina cocoa powder. Every morning, this got me going. People laughed at me, I didn't care. Never change a running system, right?
No, actually not right.
It makes sense to sometimes question habits and rethink or reorganize aspects of life. So, some time in 2016, a few months into my vegetarian experiment, I developed stronger active thoughts about this chocolate milk routine. Does it make sense? Is there a better way?
Switching to smoothies seemed to make the most sense. When they became popular I was intrigued. Putting plants into my body instead of a cow's breast milk sounds like a good idea. But it's not that simple.
17th of May
Some might know that I've been trying to run at least one marathon per month for a few years now. In 2020, the plan so far looked like this:
5th of May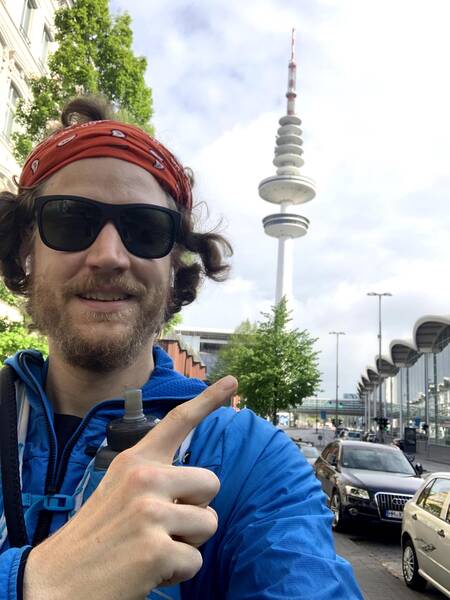 This is a short encore of my post from two weeks ago. Then, I ran the Hamburg Marathon course on the former official date of April 19th, 2020. I liked it, so I did it again, but this time going in the other direction after being inspired by Strava buddy Karsten. It's funny how different of an experience that is!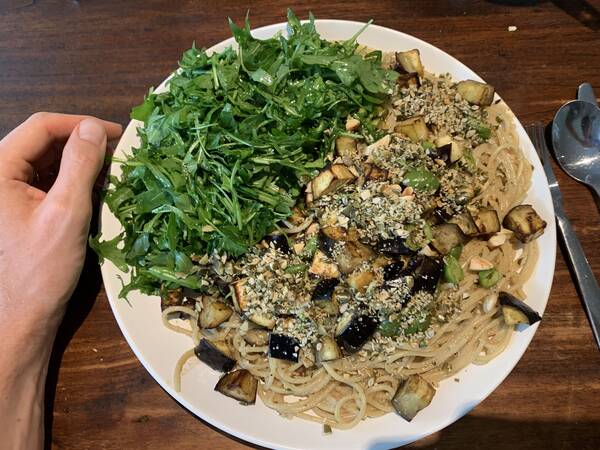 22nd of April
There are no races anymore.
The global pandemic of COVID-19 has killed the endurance racing scene as well, which is sad for someone like me who has been enjoying that for years now. About one race per month is what I usually aim for. My plan for 2020 was full of great and interesting new ones I couldn't wait to do, but now, on a nearly daily basis, emails arrive proclaiming the cancellation of another race I had signed up for.
So, one must run on their own!
The annual Hamburg Marathon in late April has been a must-race for me for years, and this year I was especially looking forward to it because I wanted to try for a new official personal best of around 3:10 hours. But now, that is also out of the question, but for different reasons.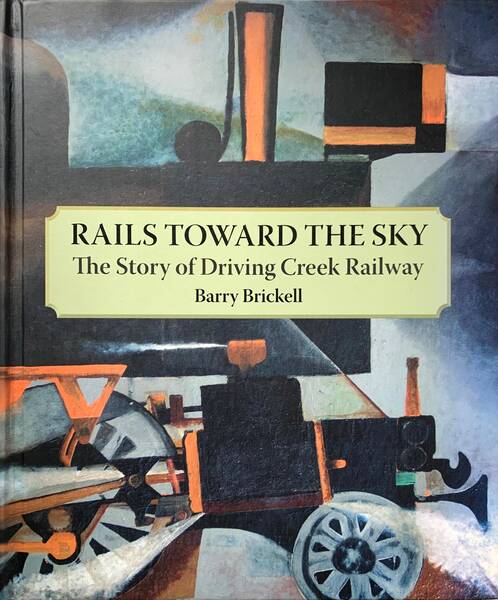 Rails Toward the Sky
The Story of Driving Creek Railway
228 pages, ★★★★☆
Finished on 31st of March, buy here.
I picked this book up while on holiday in New Zealand's Coromandel region, after the family and I had just been on author Barry Brickell's incredible home-made train ride. It was his life's work to build an amateur railway through the rugged and steep terrain of his piece of land. Initially, to transport clay for his pottery business, but eventually he realized how attracted people became to this narrow-gauge self-made little train.
Over the better part of his 80 years on earth, he built and optimized the rail. I sat on that thing, excited as a little boy just before Christmas, mouth dropped open, enjoying every second of it. The book details everything about the history of this private project turned tourist attraction. It reminds me a bit of a long, descriptive blog post, not unlike the ones I posted here. By that I mean the poor quality writing – which isn't the most important thing. It's the content.
Diving down into Barry's humble life-long project took me out of this world every time.
7th of March
I would never describe myself a gamer. Especially during the last decade, adulting had the upper hand. Still, there were two games which I have played many times and which gave me many joyful hours. Those are Half-Life 2 and Grand Theft Auto: San Andreas. Well, I'd have to throw in Portal 2 too, probably.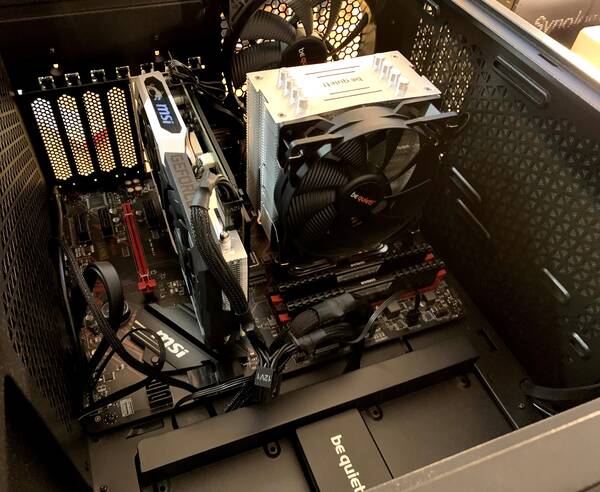 20th of February
From October 2011 to October 2018 I followed a project called "Teesche's EU Marathons". The specifics of the challenge consisted of running an official marathon race in all of the then 28 EU member states' capital cities. This was almost possible – almost. The only capital city which didn't hold a marathon race at the time was Nicosia, capital of the country of Cyprus.
Instead I went for the next best thing, a southern coast marathon in the vicinity of Paphos, another Cyprus town. That race went rather well, as you can read about in my blog post about it in March of 2016. I considered this to fulfill my own rules of this challenge which I made up, but on the other hand I vowed to come back if at any point in the future Nicosia would again hold a marathon race.
12th of February
This site is growing.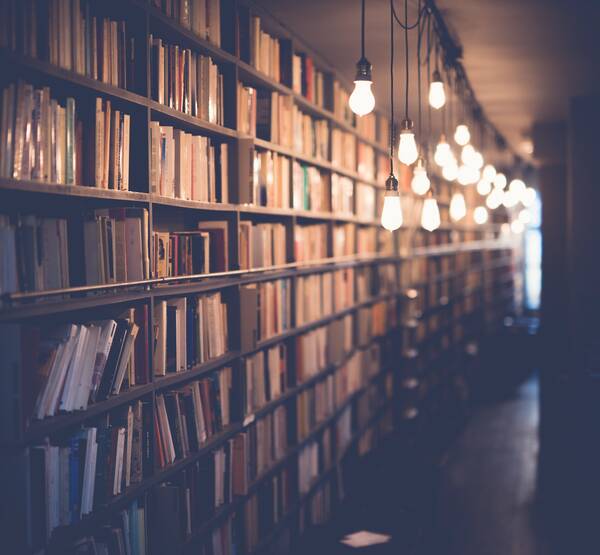 As I've mentioned in my recent Goals 2020 post, I will continue reading books this year. Roughly one per month. Afterwards, I would like to share my short opinion on them – not just for people to get an idea about the content, but also for myself to remember the book by. My ability to remember things isn't the best, that's why I write a lot down.
So, teesche.com has gotten a new section named "Bookshelf". You can find it in the navigation menu. Also, newly added (finished) books appear on the front page of this website, mixed with the standard blog posts, in chronological order.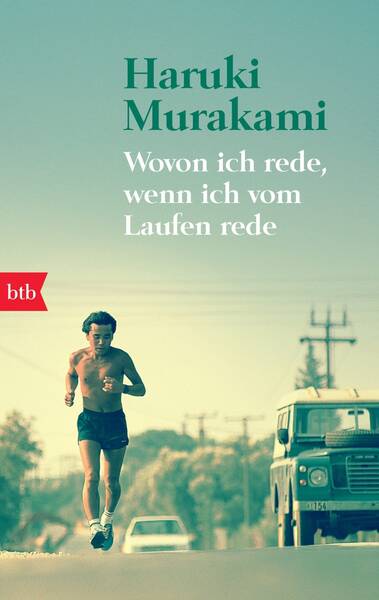 Wovon ich rede, wenn ich vom Laufen rede
165 pages, ★★★☆☆
Finished on 28th of January, buy here.
[German translation] Haruki Murakami is a well known and quite successful Japanese author. I've known him since I've read his book Kafka on the Shore some 10 years ago, which was weird, but great. Turns out he is an endurance runner as well, cultivating it as a hobby just like me. Naturally this book was on my list and actually was gifted to me twice. It's a short collection of moments in his life during which he was focussed on training for specific races, for example the NYC marathon which he usually runs every year. I've found myself in many of his words. As a book, though, I'm not sure it's justified. A bunch of blogged essays would have done just as well. On a positive note, the German translation of the Japanese original was refreshing – I don't speak Japanese, but you can hear it somehow between the lines. Something different to the US originals I usually read.