Hello, my name is Tim Teege
and this is my blog.
I run a web design company in Hamburg, Germany. I enjoy endurance sports like triathlons and marathons, making music and building stuff, and I am father of four sweet girls.
To get notified about new posts, subscribe via e-mail or add the RSS feed teesche.com/feed to your reader of choice.
Selected Posts
Recent
31st of March
Inspired by Stefan Zweifel, Dave Rupert, and Ali Abdaal, all of whom productivity favorites of mine, this post is to showcase the hardware, workflows, apps, and tools which I use daily. In the spirit of "Show Your Work" (-place) and the possible resulting serendipity I recently convinced myself that this might be of interest to others. It certainly will look funny to revisit a post like this a few years from now with all the then antiquated apps and logos in it!
---
Sustainable Web Design
★★★★☆
---
The Mastermind
The Hunt for the World's Most Prolific Criminal
★★★★★
---
Running The World
My World Record Adventure to Run a Marathon in Every Country on Earth
★★★★☆
---
---
11th of January
Finally a new year for new plans! Yes, I know that it's still an arbitrary point in time, but who cares. I like making these plans. After 2020, which was certainly quite different but somehow worked out well for the goals I set, I'm keen on making 2021 an enjoyable year while working with the restrictions we've all been facing and will be for a while.
We all had to find that adaptability quality within us during the last year. There were so many changes to our everyday life in 2020 that now we're longing for stability, I think. At least I am.
But I must admit that I personally haven't been impacted in a challenging way.
---
Who Not How
The Formula to Achieve Bigger Goals Through Accelerating Teamwork
★★★☆☆
---
4th of January
2020 is over, time for a review!
For five years in a row, I have now written down what I had been up to at the end of each year (Review 2016, Review 2017, Review 2018, Review 2019). In general it's been very satisfying to do so and it made me go through the months with a bit more of a perceived purpose.
---
2nd of January
Time for another self-organized ultra run!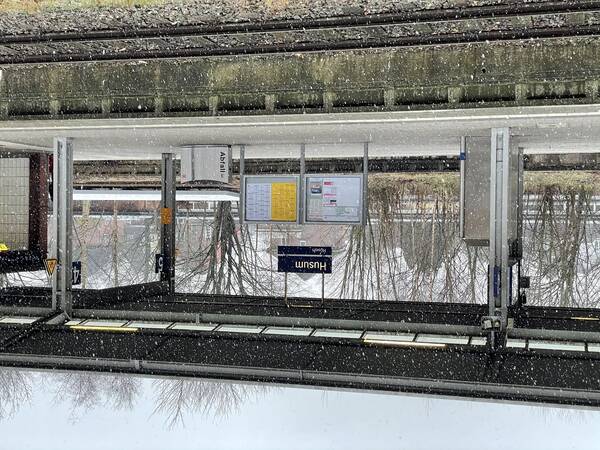 Still, there are no races in sight, and for obvious reasons it wouldn't be the smartest move to take part in any if there were some. Which leaves explorers like me with few options. The FKT movement (i.e. "Fastest Known Time") is still going strong and is growing, and the idea of it still appeals to me in these times. And because Germany has access to two major seas, the North Sea and the Baltic Sea, the challenge is clear: running from one to the other!
---
Never Wipe Your Ass with a Squirrel
A trail running, ultramarathon, and wilderness survival guide for weird folks
★★★☆☆
---