Hardcore Marathon Training with Peter Greif's Countdown Plan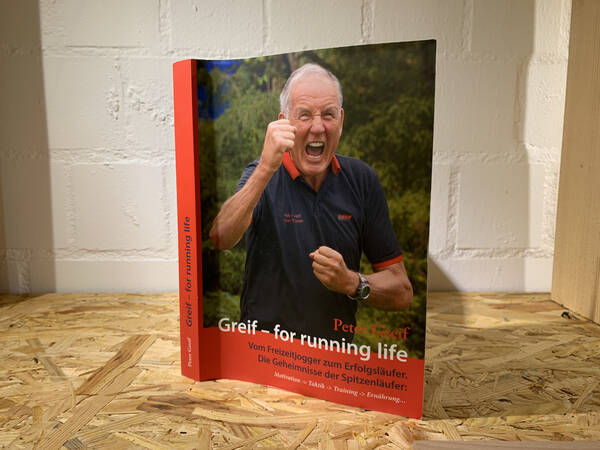 I've been running marathons for about 10 years now but I have never before followed a plan or had a coach. Of course I talked to many experienced people and asked their advice or simply inquired about their own methods, but for myself I've always preferred just basic, unplanned running without any external measures.
I made it quite far with this non-technique – to a 3:26 hour marathon and 1:34 hour half marathon. Just by training at the natural speed my body allowed me to go at, never over-exhausting myself. Recreational running, as it's called. At some point, though, that turned out to not be enough for me anymore.
It has become time for an experiment. Training.
A couple years earlier, my friend Holger, who himself ran a marathon within less than 3 hours before, mentioned this man called Peter Greif to me. And so I got into it and researched him. Unfortunately, it's not possible to meet Peter anymore as he sadly passed away in 2018 at the age of 75. His legacy will definitely live on for a long time.
Amongst the thousands of self-proclaimed running coaches out there, he stood out for several reasons. First, he himself was able to run a personal best of 2:24 hours in the marathon, while weighing the non-runner's weight of 85 kilograms and already being in his 40s. Second, and more importantly, he successfully trained hundreds of athletes, dozens of them reaching marathon times below 2:30 hours, and winning countless titles like German national championships.
On top of that, he has done all this for decades and was in his 70s when he published the latest edition of his popular training plan "Countdown zur Bestzeit" (countdown to personal record).
So, I decided, this is the coach to trust. And this 8-week Countdown plan was going to be the document to test if this trust is earned.
What's so special about this 8 week plan?
I just have a minor collection of plans to compare it to, but Peter Greif's plan definitely is known to be one of the toughest. He believes that you'll get faster by running more and harder while taking no shortcuts.
This appeals to me because it's the opposite way of what's popular right now: getting the most with the least amount of effort, or "life hacking". Nothing against looking for efficiency everywhere, but I have seen many people try and fail especially while trying to improve their running speed without putting the necessary work into it. Training has to be hard in order to work, I feel. You can't cheat. And if I choose to be subject to this test, I don't want to do it the half-assed way.
This Countdown plan is supposed to start 8 weeks before the big race you have planned. For me, that's Frankfurt Marathon on October 27th of 2019. Peter Greif offers you four options to do this plan: you can either do it with 4, 5, 6 or 7 runs per week. He tells you that you should opt for 6 or 7 to be on the safe side, and that 5 or even just 4 runs per week are just a weak compromise.
There's rarely a run in the plan that's shorter than 15 kilometers total, so you can expect your mileage to increase quite a bit if you're at a similar stage as I am, running between 40 and 60 kilometers per week.
How does it work?
At the beginning of the 8 weeks you set your goal time for the race. For me, that's 3:15 hours, just because I think I can do it. Then you find out the pace necessary to reach that goal time, which is 4:37 minutes per kilometer. I used 4:35 min/km instead to create a tiny buffer and have a rounder number.
Using this time, Peter Greif asks you to calculate the pace you'll need to run at for a bunch of different training runs. In running training, the key is to have a variety of paces every week. Different distances, different speeds.
4:35 min/km → 15 km (fast paced run)
- 10s → 4:25 min/km 10 km (fast paced run)
+ 10-15s → 4:45 to 4:50 min/km (intensive longer run)
+ 45-60s → 5:20 to 5:35 min/km (extensive longer run)
+ 60-75s → 5:35 to 5:50 min/km (regenerative longer run)
- 25-30s → 4:05 to 4:10 min/km (1.000 m intervals)
- 22-28s → 4:07 to 4:13 min/km (2.000 m intervals)
- 15-20s → 4:15 to 4:20 min/km (3.000 m intervals)
When I looked at these numbers I got quite excited to try and see if I'll be able to do this.
Deciding on a number of runs per week I came up with 5. That seemed to be compatible with my current training status and, more importantly, with the other things in my life, like family and work.
Peter Greif also mentions that for endurance running, it's always good to lose a few kilograms. After all, everything you don't have to carry with you makes you faster. I weigh around 75 kilograms right now and remembered a specialized doctor who once told me that my ideal marathon racing weight would be 73 kgs. So I make a note to try and get there over these next 8 weeks.
Planned diversions from the plan
Obviously, the likelihood of diverting from the plan is rather high. Mostly that's due to unforeseen circumstances. A few of the circumstances I knew beforehand, though. These are:
I won't be able to do the weekly long runs of the plan on Saturdays due to family constraints, so I always did them on Fridays, having one less day of rest before that long run.
Instead of a fast and possibly record breaking half marathon as a test race four weeks into the plan, I decided in favor of a full marathon instead.
A week after that full marathon test race, I had previously signed up for a 50k ultramarathon with lots of uphills and downhills which I didn't want to skip.
These three decisions would make the Countdown plan slightly harder, I estimated, but wouldn't break it. Or so I hoped.
So it Begins

The (5 sessions per week) plan has a good rhythm to it:
Every Monday, there's either a fast paced 15 kilometer (4:35 min/km) or even faster 10 kilometer (4:25 min/km) run, with a few warm-up and cool-down kilometers.
Every Wednesday, there's intervals. Weekly alternating between 6x 1.000 meters, 4x 2.000 meters, and 3x 3.000 meters. The shorter the interval, the faster. Resting jogs in between the intervals are extensive, too. Also, warm-up and cool-down.
Every Thursday, there's a relaxed 15-20 kilometer slower run.
The slow long run happens on Friday (for me) and it's always 35 kilometers. No warm-up and cool-down, though. The unusual twist of Peter Greif is to increase the amount of kilometers at the end which are run at marathon goal pace (4:35 min/km) every week. Adding three each week. I.e., first week: standard 35 kilometers, second week 32 kilometers followed by 3 fast ones, third week 29 kilometers followed by 6 fast ones, and so on.
Every Saturday, there's another easy shorter run of 15-20 kilometers to regenerate from the stress of the long 35er.
This first week went surprisingly well. Monday's fast run and the intervals on Wednesday seemed absolutely doable albeit giving me quite a bit of sweat and a high heart-rate. The slow run on Thursday was hard the day after the fast intervals, and the long run on Friday required real effort from me. Regeneration on Saturday happened with a slightly too short run of 12 instead of the minimum 15 kilometers. I certainly noticed that this week pushed my body a lot closer towards its limits. 99.9 kilometers are nothing to hide behind, and I'm confident that this plan will be possible for me to follow with a bit of motivation.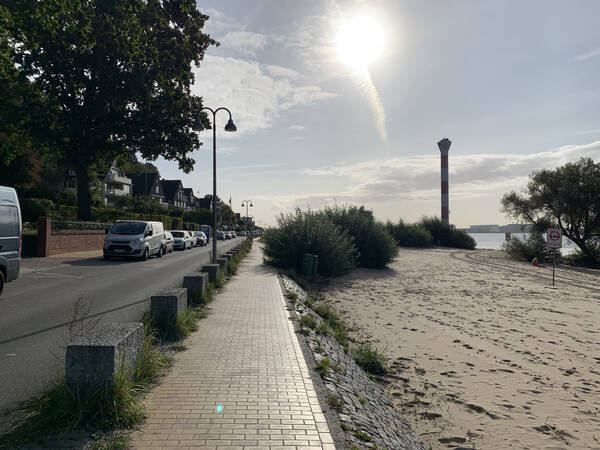 Week 2

As I've said, there are planned and unplanned diversions likely to happen. Monday's tempo run went great and I even did a personal best over the 10k distance by accident – I'm fit! But the next day, Tuesday, my whole family got sick, including me. Sophie was at a conference in Munich and took little Ida, and I was home taking care of the three bigger daughters. All four of us had to vomit and felt weak for little over a day. Thus, no intervals on Wednesday unfortunately. Correct decision. The power came back and I was able to continue with the rest of the week's plan. Even the fast last 3 kilometers of the long 35er worked in the wind and rain of Hamburg's beginning fall season.
The regeneration run got divided into two runs, one Saturday during the sunrise, together with my friend Mathias.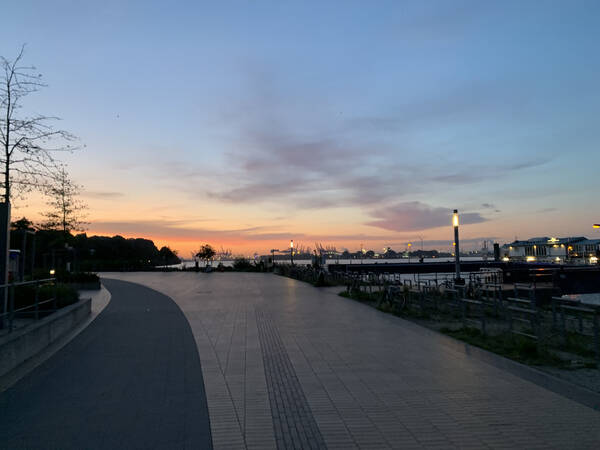 And the other regeneration run happened with my friend Rasmus on Sunday evening. Great week, no sore muscles, still got up to 99 kilometers even though the sickness irreplaceably killed the intervals.
Week 3

This was solid. Monday's fast 15k's worked out at a 4:31 min/km pace even (4:35 are in the plan), Wednesday's intervals went almost exactly on the second with 2.000m at 4:09, 2.000m at 4:09, 2.000m at 4:09, and the last 2.000m at 4:10 minutes per kilometer. 4:10 were in the plan. Solid Thursday relaxed park run, and the long Friday one was correct according to the plan as well with 29 kilometers at 5:25 (5:20 to 5:35 are allowed) and 6 kilometers at 4:33 min/km even – despite of the Teufelsbrück uphill section. Saturday 6:00 AM sunrise run at the beach again, slow 15km. Very happy about this perfect week of 102.5 kilometers total.
I noticed that a few muscles of my body don't seem to be up for the challenge yet, so I started with a tiny amount of additional core workouts.
Week 4

I decreased the amount of warm-up and cool-down kilometers from the recommended 3 each to just 2 each. I felt it's enough. The tempo run on Monday at 4:23 min/km over 10 kilometers felt easier that the weeks before. Afterwards, the training watch announced "New VO2 max detected: 60".
VO2 max.
That's a number to sort of measure cardiovascular fitness. It's measured in milliliters of oxygen consumed in one minute, per kilogram of body weight (ml/kg/min). Here I have it, I'm definitely improving my fitness with this plan. Average untrained males have a VO2 max between 35 and 40, elite male runners will have up to 85. With a current status of 60 I'm right in between.
Wednesday 6x 1.000m at 3:59, 3:58, 3:58, 4:01, 4:00, 4:02. I was supposed to run them between 4:05 and 4:10 but I just felt so good. Super happy about that result. Thursday's slow run was a challenge again – it might make sense to skip that in favor of a rest day for Friday's long run. This week was special because of the test marathon on Sunday which eliminates the long run on Friday. Instead, Peter Greif suggests to just do 10 kilometers at an easy pace on Friday to prepare for the run. In total that's already 55 kilometers in the week before a marathon. I'm convinced I've never run that much in such a week.
For that training marathon, I was lucky to have been able to choose Rauchwart again, a race I'm familiar with as I'm friends with the creator, Jürgen Penthor. 3:30 to 3:40 hours was my goal finishing time, but I felt great and ended up winning the small race in 3:24:12. That's already a personal record for me, around 2 minutes faster than my previous best, run at Hamburg Marathon 2017.
Week 5

This week I had the simultaneous quest to relax from the tough marathon race in Rauchwart as well as prepare for the upcoming weekend's ultramarathon in Heidelberg. 50 kilometers with an elevation gain of 2.000 meters through the muddy mountains in the area of Germany's popular old city.
Peter Greif tells you to run an easy 15 kilometers the day after a race. This might sound crazy, but it actually really works and almost completely renews the muscles. At least for me. The first few kilometers are horrible, but the further you get the better it is. This guy certainly has some experience.
The tough Wednesday intervals were already easily doable again because of that regeneration run. 3x 3.000m at 4:15 (I did them in 4:14, 4:11, and 4:09 including some elevation) and felt great. Thursday's slow 15 were a challenge again, and Friday's 35er got bumped again and replaced by an easy 11 to save energy for the ultra on Sunday. That race went really well in spite of the horrible weather. Cold, rain, wind, mud, slippery stones, lots of hurdles to overcome in the forests. I was able to enjoy it still, but decided that it's probably better to not do a second training race while following Peter Greif's plan.
Week 6

Well, almost. Monday's fast paced run is again exchanged for a 15 kilometer regenerative run because of the ultramarathon the day before, just like last week. Wednesday's intervals were again possible with just slightly sore muscles. But I couldn't do them faster than planned as in the last few weeks. Maybe that's due to the weather and slight uphill stretch in Homburg where I had to do that training run while still on vacation visiting friends. Thursday had to be skipped because the family and I travelled all day, but I would make up for that on Sunday.
Friday's 35er was going to be the hardest of all the 35ers of the 8 weeks. 20 kilometers easy and then the next 15 at the goal pace of 4:35 min/km. I had a huge amount of respect for that beforehand and wasn't sure how it would go, just five days after the ultramarathon, still on slightly sore muscles. And it really turned out to be the toughest training run I've ever done in my life, probably. A few red traffic lights really saved me, but as I later found out, also jeopardized the whole effort. Apparently, the most benefit comes from not stopping while on the last faster kilometers. Makes sense, yes. Anyways, I was still completely destroyed afterwards, even creating a new black toenail in the process.
Saturday and Sunday were easy shorter runs, made harder than usual because of the exhaustion of this week. I should have listened to Peter Greif and not do an additional ultramarathon.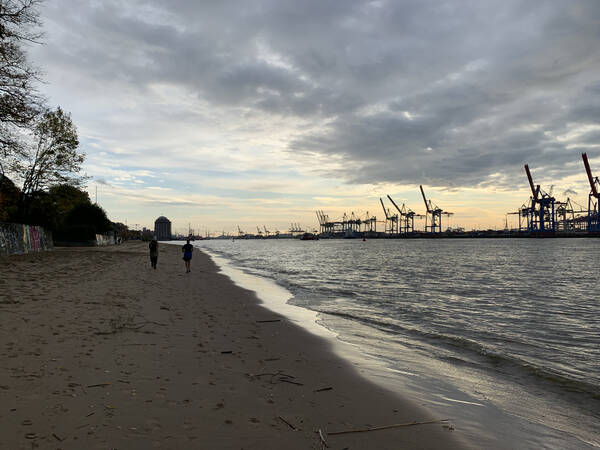 Week 7

This week is unusual in that it has a 6x 1.000m interval session on Monday and a fast tempo run on Wednesday instead. The intervals are supposed to be slower than during the weeks before, but the Wednesday run should be done "as fast as you can", as Peter Greif says. So I did just that. Those fast 15 kilometers on Wednesday were over with a 4:28 min/km average, the last few kilometers being the fastest. That felt great and gave me another confidence boost.
Thursday relaxing during 15km, while Friday has the last 35er but without any fast kilometers in the end of it. I was looking forward to this long and comparably easy run, but weirdly, I just wasn't able to finish it. Since the start I had problems getting any faster than 6:00 min/km while ~5:30 were on the plan, and after just 15 kilometers I just had no juice left in the body. I felt really disappointed and confused when I entered one of those car-sharing rides to get home.
A bit later I realized I had caught a cold which had taken hold of my body's resources. Happy to have found a simple reason. It would have been worse if this happened due to over-training as apparently many runners self-diagnose in these situations. Peter Greif says, almost no one who states they have over-trained, actually has. There's more to it, of course, and I got handed his full book by my friend Rasmus to find out. If you'd like to know more, here's the link (German only).
Just a common cold. I decided to skip Saturday and Sunday in order to let my body beat that cold. There wasn't any time anyways because of a tight family schedule. So that's a mixed week, started off really strong, finished rather poorly.
In the end, there were just two runs during this 8 week plan that I wasn't able to follow to right way. The week 2 vomit-skip of the intervals and this week's 35er which turned out to be a 15er. A few tiny mistakes like the traffic light breaks or three missed kilometers in a week 1 regenerative run I don't think matter in the big picture.
At this stage, I feel like I have the 3:15 hour marathon in me, fitness-wise. The only problem being the coughing cold or maybe being unlucky with the weather or nutrition or similar on race day.
Week 8

This last week puts the priority on calming down. In spite of my still ongoing coughing cold, I continue on Monday with a couple of easy intervals at just the marathon pace of 4:35 min/km. It's been possible but quite hard, still, because of the sickness. Wednesday, nearly the same thing: 5x 1.000 meters at marathon pace. Slightly improving the condition again. Friday, just 5 slow kilometers to keep the engines running. And that's it.
Only one more thing that should have been done by now: losing the 2 kilos to reach my ideal marathon weight of 73 kilograms.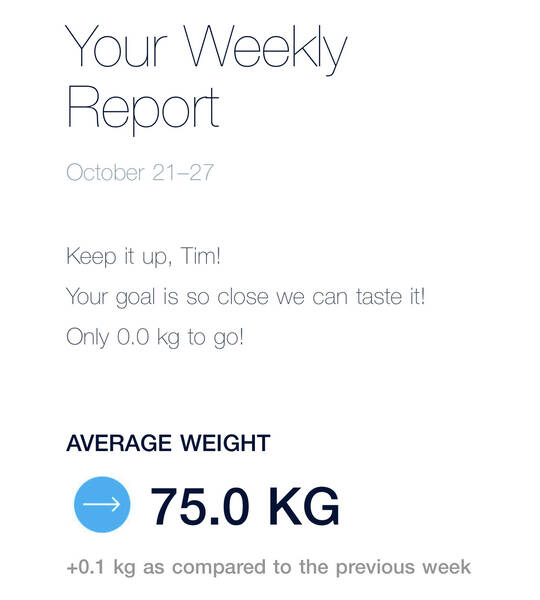 I still had the app wrongly set to 75 kilos: Note this encouraging message, only 0.0 kg to go! That's really close, they are right. Shame you can never win this game.
I guess I'll have to carry the chocolate and sugar I ate during the last weeks. Worth it.
Conclusion
After having followed all 8 weeks of Peter Greif's Countdown plan rather meticulously, I am convinced it's a smart plan that will work. I trust him with all of his ideas, and while being tough and requiring lots of time, this is what's necessary to become a better runner. The only things I would change for when I'll follow the plan a second time (which I'm sure I will), are the things that I changed during this plan, namely moving the weekly long run close to the interval session (not smart as it gave me less time to recollect my energy), and doing an additional ultramarathon, five weeks in (I kind of knew that this might not be a genius idea, and that was definitely confirmed).
All in all, the closer you'll follow his plan, the better results you'll have, I think. If you're me, at least. Another thought for me particularly, is to maybe next time getting rid of, or largely reducing the length of the 5th run on the Thursdays, and focus instead just on the three "special" ones: fast paced tempo, intervals, slow long run. Those are the core and the additional ones seem optional and maybe even fatiguing. I might try that next time.
Now, how did the race in Frankfurt go?
Without further ado, here's my race report for the Frankfurt Marathon 2019!
How do you feel after reading this?
This helps me assess the quality of my writing and improve it.