Moinsen, everyone! 👋
I have just published a new blog post. It's about what it's like to work with a personal running coach, because before I tried it, I have always wondered. Now there's a post for everyone who is wondering about this, too!
My friend and hobby expert as well as professional consultant Mathias took on the challenge trying to improve my fitness and definitely measurably succeeded in it. Spoiler alert, I didn't reach the goal of the plan, which would have been a 2:59h marathon finishing time, but that was due to sickness. There was lots to learn about training and about my own response to it, as well. Let me know if you think that post was helpful or what sort of things you're still wondering about after reading it. That's what the comments feature is for!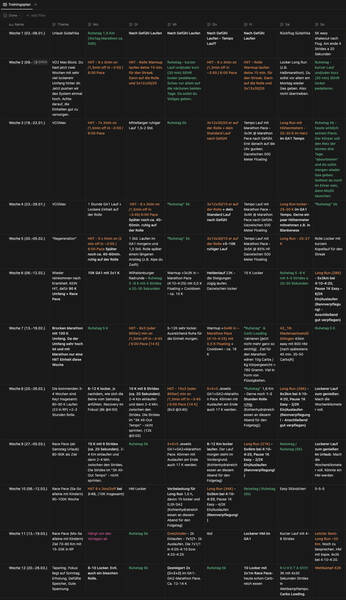 Also, a few days before, I finished another book summary. It's about the very unusual "Illuminatus!" first book of the trilogy, and I think I put it into words quite well, I'm actually proud of that. Because it certainly was a challenge with this book. See for yourself:
Looking forward to hearing from you.
All the best and have a great day,
– Teesche