👋 Moinsen, everyone!
First of all, I'd like to challenge you who are now reading these words to take eleven minutes out of your busy schedule and do a quick guided breathing session with the "Ice Man", the incredible Wim Hof.
Just lean back in your chair or lie down on your couch, start the video, and follow his lead. It feels great and resets your focus.
I've been doing this nearly daily, most often after showering after my daily runs and it's something I look forward to every day. Feels so good.
Wim Hof himself is a very interesting person who holds multiple world records, most of them involving his ability to resist the cold in some way. Here's more information about him.
As you know, I've published a post about running the perimeter of Manhattan a few days ago. It took me some time to digest what I had experienced over there and find the right space of mind in order to be able to write it down. The response to the post has been great, so thank you to everyone who read and liked it!
Right now my thoughts are circling around how to follow up on it. I can't and won't go to great places like New York City to run interesting routes every other week for several different reasons, but on the other hand it's quite satisfying for me to be able to write down exceptional things I've seen or experienced.
I've been reading the books by Derek Sivers lately and exchanged a couple of emails with him and one of the things he said was that creating memories should be a priority for living a good life. This resonated with me. Don't you sometimes try to remember what you did yesterday, or even the month before, and can't come up with much? I do, and Derek says that's a sign you haven't created significant memories. This can lead to forgetting whole years of your life during which nothing memorable happened. I think that's sad and his words gave me a shove into the direction of trying to change and prevent that from happening.
Speaking of Mister Derek Sivers, who by the way is a very interesting and smart person – for example, he built a company which helped independent musicians sell their music, then sold it for $22 million, but immediately gave all that money to charity –, came up with the idea of the Now Page Movement. The idea is that most personal websites or blogs (like my own teesche.com) usually have an "about page" which tells you some things, but not the most interesting and actionable parts. It would be a lot more informative to be able to read about what the person has been up to lately, i.e. now.
So he suggested we create a /now page and he built a little website to collect interesting ones, called nownownow.com. I thought that's a great idea and jumped on board. Here's my new /now page at teesche.com/now. Browsing through those thousands of other /now pages has become a new favorite pastime for me now (sorry), because there are so many interesting people! And me somewhere amongst them.
As you can read on my new /now page, I've been getting back into coding a bit on teesche.com. It's been fun and I've had no problems coming up with some new ideas for design changes or new features lately.
I've also been thinking about moving even more of my habit tracking, which I currently do using the Notion app, into my own database to make the Quantified Teesche section on the front page more accessible to play around with the data some more.
It's fun to rediscover old hobbies and have that old spark of motivation light up again!
Earlier this year I trained for a marathon in less than three hours. It was tough and nearly worked out when I crossed the finish line of the Hamburg Marathon on April 24th after 3:00:40 hours. So close, yet so far!
Obviously, right afterwards I decided I need to do this again to finally break the magic barrier. After a summer of unfocused running and multiple form-crushing ultramarathons, my new focused 8-week training effort has started two weeks ago.
The plan is to destroy those three hours at Cologne Marathon, October 2nd. It's supposedly even flatter than Hamburg and less prone to winds, too. But as the weather conditions involve some luck anyways, I need to prepare as well as possible in any case.
For these eight weeks, I have decided to train on my own, following no fixed training regiment but use my own knowledge and experience. My three basic weekly sessions are one tempo run at the planned race pace of 4:10 min/km, one intervals session where the intervals are faster than race pace, and one long run of three hours but with slower pace, increasing it towards the end.
With that, and with listening to how my body adapts to it, I think I'm going to be able to do it.
On Friday (19th of August), something happened which wasn't exactly according to this plan, but won't hurt it too much, either. A race! Almost next to my house, the cozy and small Mottenburger Meile took place again after a six year break. The distance is a "Preußische Meile" (Prussian Mile), a long forgotten unit of measurement of around 7.532 kilometers length (4.6 miles).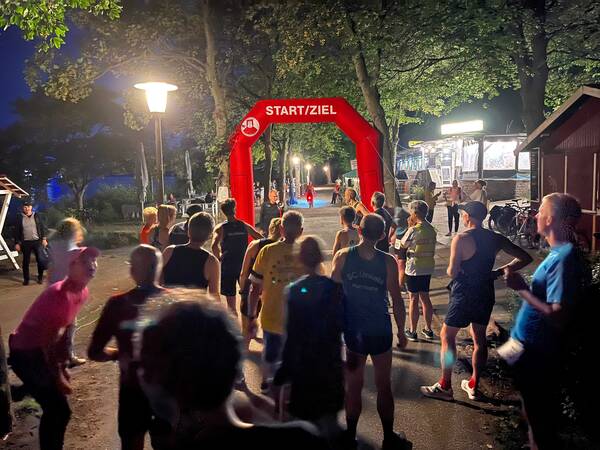 I planned to run at 4:00 min/km straight, and that worked out perfectly. In the end I finished in 5th place out of around 100 I estimate. Not too bad!
The only downside: my friend Rasmus finished one spot ahead of me, in 4th. I couldn't reach him! 😄 Congrats, Rasmus!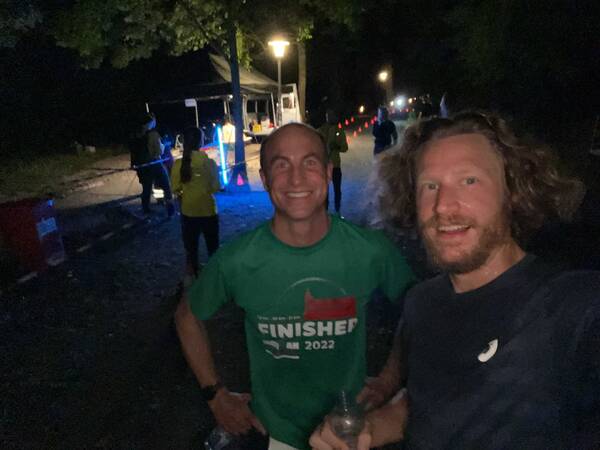 It's Zagreb, Croatia 🇭🇷!
I chose this one because I've been thinking about easy, flat, and therefore fast marathon races. Apart from Berlin, Zagreb was definitely one of those among all the EU capital courses. Long and straight roads, not much wind due to the geographical position of the city, and buildings roaming the sides of the roads spending shadow and catching those few remaining winds.
Also noteworthy, Zagreb has a bunch of citizens who are really into partying and marathons, so the crowds were great. 🎉 And it's on the cheaper side, too. One of the surprisingly good ones of the 28 EU countries. (I'm still holding on to the UK in my ❤️)
Thanks for reading this weeks edition – feel free to share the newsletter with someone you think might enjoy it.
All the best to you and have a great week,
– Teesche