👋 Moinsen, everyone!
Here we go with my first weekly newsletter to y'all. The goal here is to provide a bit of inspiration for you to keep working on that physical and mental health, together with me.
The idea is that I'm going to write about things I did in the realm of sports, as well as books I've read or epiphanies I've come across, so we can all profit from it.
There's an update to my 12 & 12 project – 12 Marathons & 12 Books per year. Finally, after taking some time off from long distances due to a broken toe, I've run a full length marathon again. Last weekend, June 26th, my friends Michael, Till, and Judith went south to the town of Buchholz and ran back to Sankt Pauli neighborhood here in Hamburg. Number 7 of 12 of 2022 is done! Pace was rather low, the sun was out and the heat got to us, and 400 meters of elevation up and down as well were also noticeable. Good workout!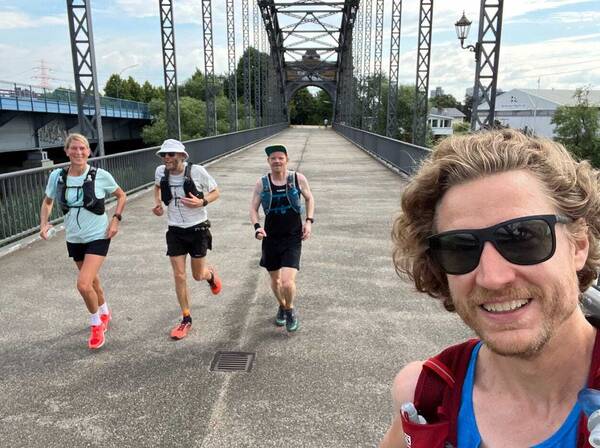 That marathon route was part of the new race we're going to pull off. We had to scout the track. Here are the first teaser facts of the upcoming race, exclusively for you! (You may secretly tell a friend, too 😉)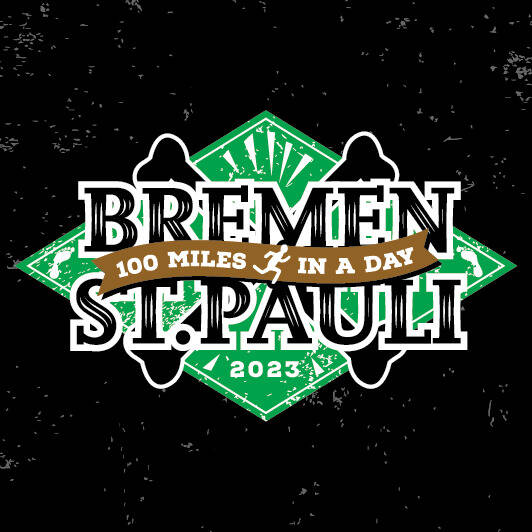 100 Miles, from the city of Bremen (Weserstadion) to Sankt Pauli in Hamburg.
Time limit is 23:59:59 hours, start will be at midnight – the tagline is "100 Miles in a Day!"
Date is May 28th, 2023, a Sunday. The Monday after is a national holiday in Germany, Pfingsten.
50 slots, 25 for men, 25 for women.
Aid stations at roughly every 20 kilometers, quite luxurious.
Beautiful finish garden with food, overlooking the Elbe.
Belts. Every finisher will receive a pretty belt buckle. Isn't that awesome?
HOKA ONE ONE has again agreed to provide three pairs of their amazing running shoes: one for the male winner, one for the female winner, and one to give away via lottery among all participants. Thanks HOKA!
More information will follow as soon as we reach the agreements. But I'm glad that we increased the staff team this time – from just Michael and me to five people: Till, Judith, and Maiken are now also part of it. Makes things easier to handle.
Yes, I picked up this book by Nicolas Cole in order to improve my skills to provide better value for you, dear reader. Unfortunately it turned out that this was mostly aimed at people who would like to write clickbaity listicles for Buzzfeed and the like. However, there were a few things I learned and can apply now. Stay tuned for a full takeaway and the upcoming podcast (new: now also available on Amazon Music & Audible!) episode which I do for all the book notes posts I make.
As is tradition for this year of 2022, I am currently writing up a post about all the habits I established in this past season (April 1st to June 30th). It was a lot this time, also due to the fact I put The Season of Effort as my theme for Spring. The next one, starting on July 1st, will be named – spoilers! – The Season of Reflection. What that means and why I chose it will be revealed in the upcoming post.
By the way, if you're looking for some serious habit tracking tools, give conjure.so a try. I think it's great and tried it for a few weeks. James (the founder and solo developer) agreed to a video call with me and we chatted about the tool and our habits and ideas for two hours, which was great. He's a very smart dude and has big plans for the tool. Worth looking into it.
Between 2011 and 2018 I ran all EU member states capital city marathons. This little section will highlight one race per week.
This week's marathon race is: Vilnius, Lithuania! (Linked is my post of that race, dated September 11th, 2016)
A beautiful and fun place. Examples: Frank Zappa statues. The autonomous inner city neighborhood of Užupis. And for people worrying about inflation: a very high buying power!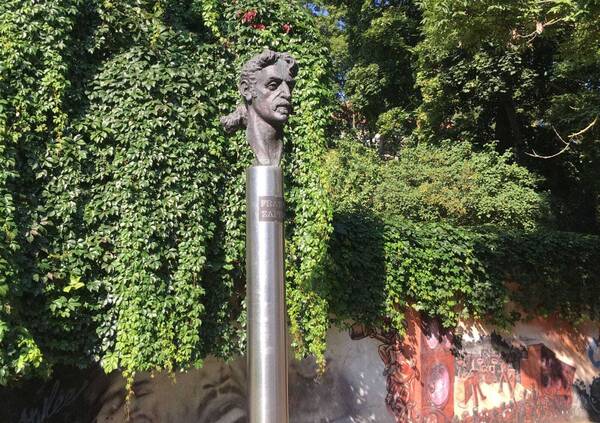 For this first edition of the weekly newsletter, it's a long list! This is probably not always the case, but I don't mind. After working on my gratitude last month, building up the anticipation for upcoming positive events is up next. Maybe you give it a try, too? Take a minute to write down what you look forward to next week, and if you like, reply with your list to this email – I'll have some friendly words for you, promised. We're all in this together.
Here's my list.
On Sunday (July 3rd) I'm going on a morning Longrun, alone, which I haven't been doing in a while. Longruns are great for thinking.
Same Sunday, the world's biggest triathlon, Challenge Roth, will take place. I'm not there, but I'm looking forward to following the pros battle it out. World champions Jan Frodeno and Patrick Lange are there!
On Wednesday, my friend Oli and I will be going on a last run together before he's leaving for a year-long sabbatical with his family. First stop, Vancouver. Amazing. I'm super grateful for all the good runs and talks we've had.
Afterwards on Wednesday, Michael, Henning, Martin, and I will be talking about our 42_16 project at the RUNNER'S WORLD offices again. It's always nice and interesting to spend time with these running professionals.
Last, but not least, the WTS Hamburg Triathlons are coming on the weekend! As is tradition, my wife Sophie and I will be doing the Sprint Distance race on Saturday, and I will be throwing everything on the asphalt on Sunday during the Olympic Distance race. Both is great.
🙌 Have a great week, everyone!
Feel free to reply here, the messages will reach me directly.
Know anyone who might enjoy these newsletters?