👋 Moinsen, everyone!
First off, I hope you all had a good week and look forward to a fun and/or relaxing weekend. It's been just one day since I've sent out the previous newsletter – hopefully, you don't mind –, and to justify that inbox addition I've pulled some pieces together which might be worthwhile to you.
New Newsletters
You might have seen slight optical differences in the newsletter yesterday. That's because I have changed the system. During the previous roughly eight months, I used the newsletter tool Substack, which is made in the US and makes it quite easy to write and send them.
It gave me a bit of an uneasy feeling though. Trading convenience for giving away not only my written content, but also your email addresses. Sure, they promise they are doing everything possible to protect the data, but they are a big target for hackers – as opposed to this little sports/books blogger which I am.
So I put in the work and wrote the code to replace the newsletter system with my own software, which I can trust a lot easier. Here, the incentives are more clear and you always need to follow the incentives, as Charlie Munger says. For the actual sending out of the emails, these days you need to use a so-called SMTP relay service, though – so it's not possible without any outside help, for which we have to give thanks to spammers for their decades of questionable efforts.
Long story short: Emails are now delivered by the EU company "Sendinblue" (based in Paris, France) safely to your inboxes, directly from my servers. And since I now host all the content on my own servers, I had the opportunity to make all the previous newsletters available for everyone to read online, which is quite cool I think. Have a look here at the new teesche.com/newsletter – especially the ones from summer of 2022 were good ones.
(And tell a friend to sign up if you think they might like them!)
New Bookshelf Addition: Scorecard Marketing
Yes, there's another new book on the shelf now. It was a short one I read in a few days – but still there was something in it to take away. If you're interested in marketing, that is.
Of course, it's a podcast episode, too. As always.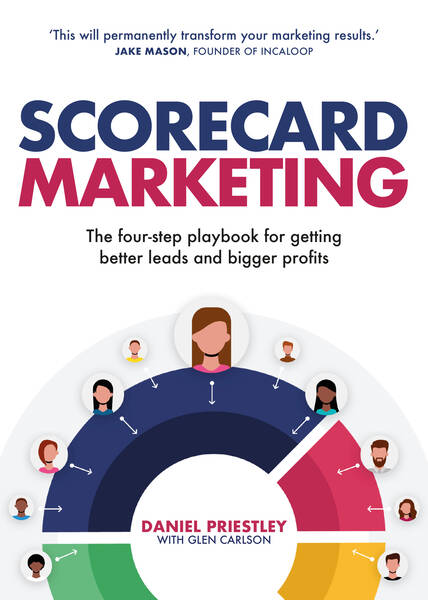 And Lastly, Here's a Fun Challenge For You!
You might be sitting at a desk right now reading this. Longing for some physical activity like we're all hardwired to enjoy. It doesn't matter where you are, it's a valid suggestion in any situation. Encourage your co-workers, or look for an empty room if you feel you need to be alone.
The 100 UP. Just like a few weeks ago, I challenge you to get up right now and give yourself the three minutes it takes to complete the 100 UP. I made you a little video to move along to, as an endless loop – you need to count to 100 yourself!
I got this from the new book Born to Run 2, here's my bookshelf report. And the helpful annotations to this exercise are as follows:
100 Up: Barefoot, feet shoulder width apart, straight back. Raise one leg as high as hip while opposing side arm is driven forward, switch leg/arm. Marching in place, 100x. Purpose: Training active muscle pattern, especially for forefoot landing and knee drive. It's impossible to land on your heel while performing the 100 Up.
Enjoy and have a great weekend, everyone!
– Teesche