Missed a Flight, Stranded for the Night?
19th of December, 2018
For the first time in my life I missed a connecting flight and was stranded over night in a different city.
Of course my first reaction was to turn to Google for answers what to do about this, but I couldn't find any helpful stories about what would happen. So here's my story, maybe someone will find this helpful.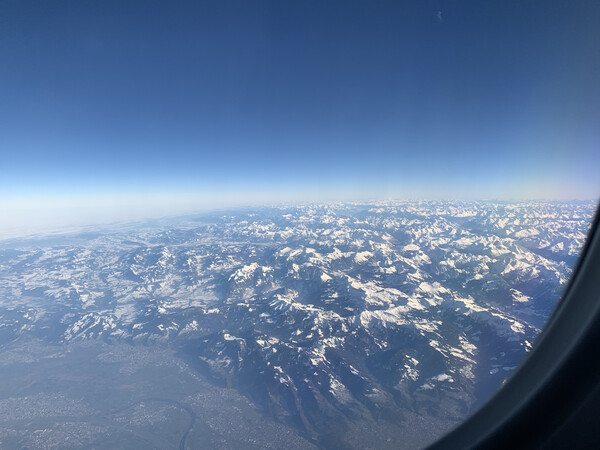 Italian Weekend
I spent the weekend of December 15 and 16 in Pisa, Italy, to run their marathon. Lufthansa flew me from Hamburg (HAM) to Frankfurt (FRA), I changed planes to get to Florence (FLR). The second legs' operating airline was Air Dolomiti, a tiny company using just 12 planes. They are owned by Lufthansa and fly under their label. Tiny delays, no problem. Rental car over to Pisa, 80 kilometers.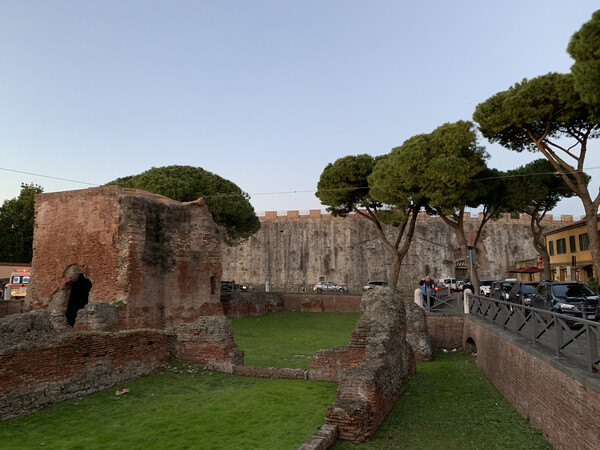 I wandered the sights, indulged the tasty Italian food, then met my friend Sidy by accident during the marathon.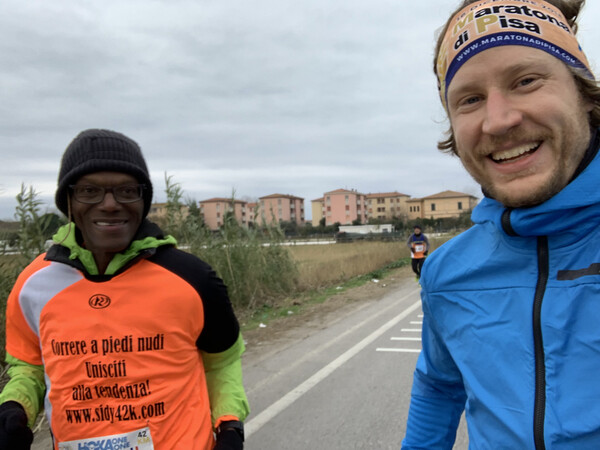 And of course, I finished that thing in front of the tower. 3:39 hours for the 42.195 kilometers along the Mediterranean, the river Arno, and across the city. A cold and cloudy day, but a nice run.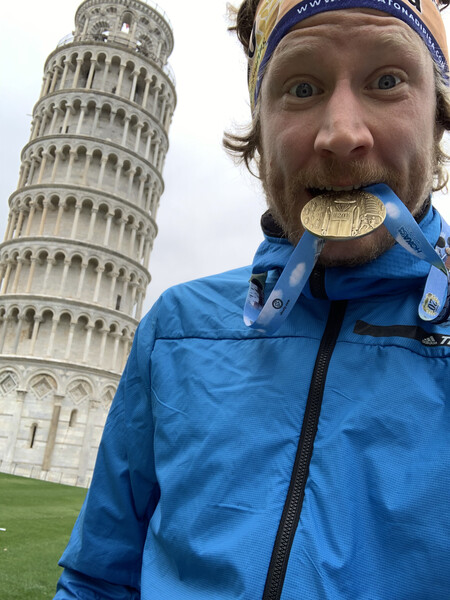 Shower, snacks, rental car back to Florence FLR.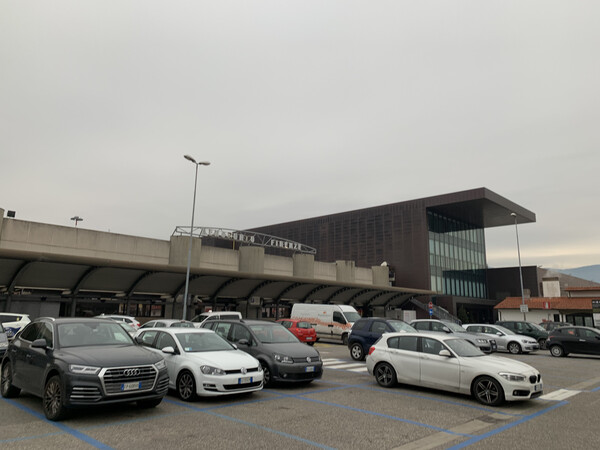 FLR is a tiny airport with just 10 gates, all of them leading outside to buses driving you to planes on apron positions.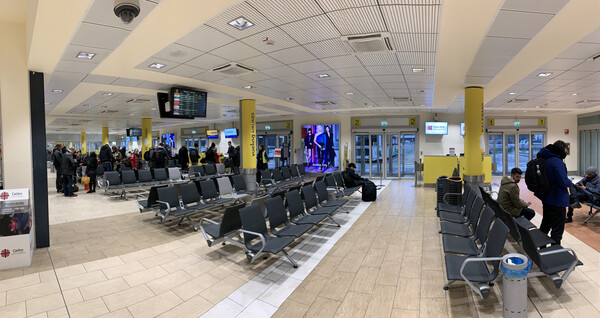 The Lufthansa Screw-Up
To be fair, it's not only been Lufthansa. Apparently lots of the European airlines were affected by the so-called Yellow vests movement related strikes of the French air traffic controllers. Massive delays across the whole board of flights leaving Florence. Except for one airline. SWISS, going to Zurich was the only one to keep it's promised departure time that evening! They have the best watches, maybe that helped.
Eventually, my flight to Frankfurt would leave. Around two hours late I arrived at FRA, 50 minutes after my connecting flight would have left. Although, that one was delayed as well! By 40 minutes, though. The bus took us from the apron position to the gates and through the window I could see my plane still standing at A25, not having left. I ran through the hall like in the movies, only to arrive just a few minutes after the plane had left.
The last plane of the day.
Of course I saw this coming while waiting in Florence. And checked the trains for the night. No useful solutions though. The next plane to Hamburg would leave at 6:30 AM the next morning. The similar stories I found online were just people complaining about the bad time they had. And of course, today a lot of people would complain to the airlines' ground personell, too.
What my Experience Of This Was
It was all handled very well by Lufthansa. Without any required action on my end, mere minutes after my plane left, I received an e-mail from Lufthansa, containing the info that they are very sorry for the delay and have already automatically rebooked me on the next flight (that 6:30 AM one) on my same preferred seat, even. Also, I should talk to the check-in counter people for hotel arrangements.
Which is what I did. There were around 300 people waiting to do the same. But, Lufthansa, being well-organized apparently, had around 50 desk counters open for just this purpose. So the waiting time for me was just about 5 minutes. The very friendly guy booked me into the fancy Steigenberger Airport Hotel within about 2 minutes, while a distressed foreign passenger at the counter next to me used swear words at his counter agent and demanded a business class upgrade he didn't deserve. Wrong strategy.
I happily took my voucher, walked over to the special Steigenberger hotel shuttle bus and found myself in the hotel within minutes.
Sure, it's 11 PM right now and I'm quite tired of the day containing the marathon race and all of this. But the people had prepared a dinner buffet for all stranded guests which I wasn't about to skip.
The Whole World at One Table
A conference room was re-functioned to serve for the purpose of quickly getting maybe one or two hundred hungry, sad and possibly frustrated guests full and happy. And did they deliver! Round tables with 10 seats each brought the people together. People from all over the world, stranded in Frankfurt for a night. I shared the table with a few Spaniards. Everyone seemed very happy about the situation, though. Eating away the delicious vegetables, salads and deserts, ready for a good-night's sleep. I saw Africans laughing with Japanese people, families, businesspeople, all of them seemed content.
The only unfortunate thing was that my night at this place was about to be very short. It was all done around midnight, and my alarm clock next to the very cozy bed rang at 4:30 AM so I wouldn't miss the flight. Even at that early time I was able to get a free espresso and croissant from the Steigenberger guys.
Amman
Weirdly, that flight back to Hamburg was delayed by about an hour, too. How can the earliest flight of the day be delayed, you ask? A flight within Germany, having nothing to do with the French air traffic strikes?
Because Amman.
In what was probably the airline announcement of the month, a Lufthansa lady literally said through the speakers, about the delay (paraphrasing): "Lufthansa is sorry about the delay. It's because this plane just arrived from Amman, Jordan, and those planes always get incredibly dirty. It will take us some more time to clean that mess up."
In the end, they even had to give up the cleaning and switch the plane for a new one, reloading all the luggage as well. What did these good Jordanian people do to the plane? If that statement was even true?
The stressed-out businesspeople were allowed to be transferred and boarded the next plane to Hamburg (these fly roughly once per hour). I stayed, because I am no stressed-out businessperson, I'm a relaxed one.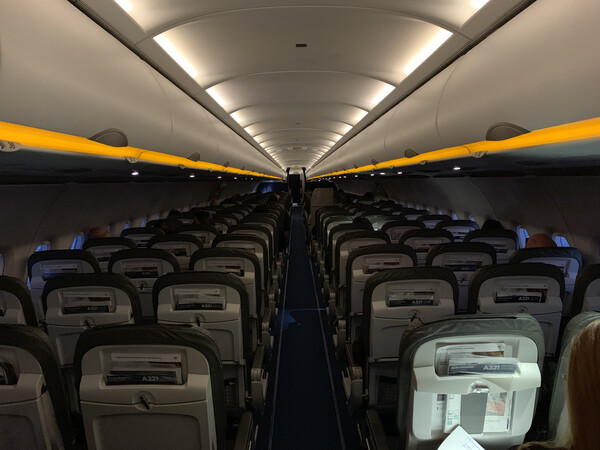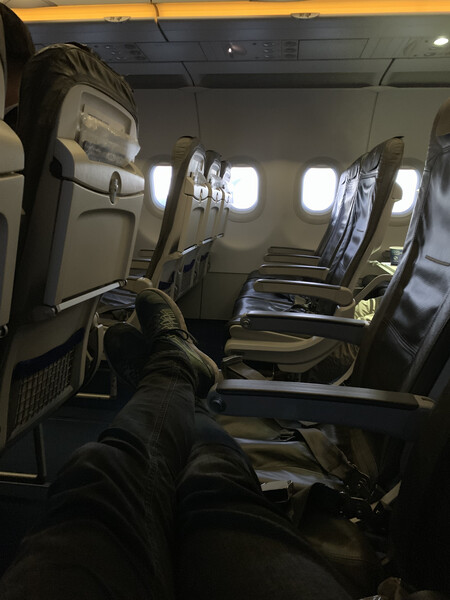 I was back at home around 9 AM, which isn't too bad. I must say, Lufthansa did well to solve this. And because of the EU rules that allow for 250 Euros of compensation if the flight is shorter than 1,500 kilometers and arrives delayed at the final destination by more than 3 hours, my weekend trip will have been almost for free in the end. Not too bad!
Sure, if I had my kids with me, the story would have been a different one. Though after this experience I at least know what Lufthansa would do to fix it and I wouldn't stress out, even with the kids in tow.
As always, it's just a matter of how we choose to perceive reality.
How do you feel after reading this?
This helps me assess the quality of my writing and improve it.