Spring is Over, Summer is Here: Season Recap and Outlook
Half the year is over! Or, in my way of measuring time these days, two quarters of the year are over!
91 days lay between April 1st and June 30th. That's a timespan long enough to make it possible to see some changes. But first, here are a few of my highlights of these past three months!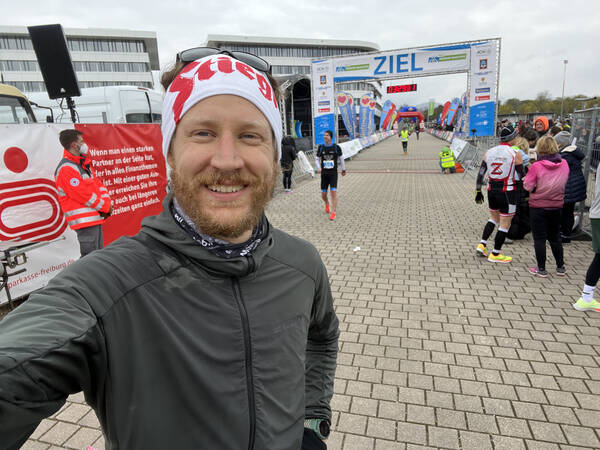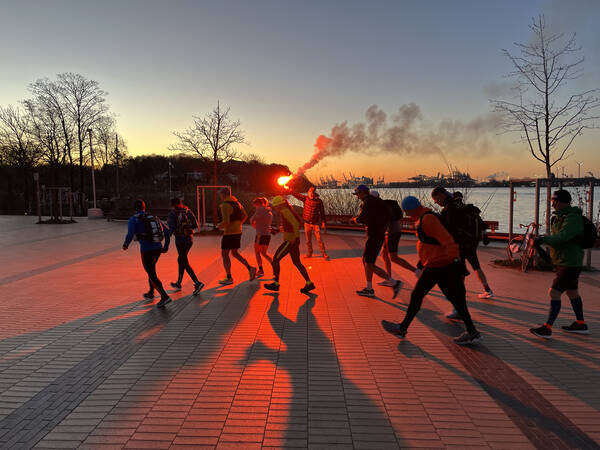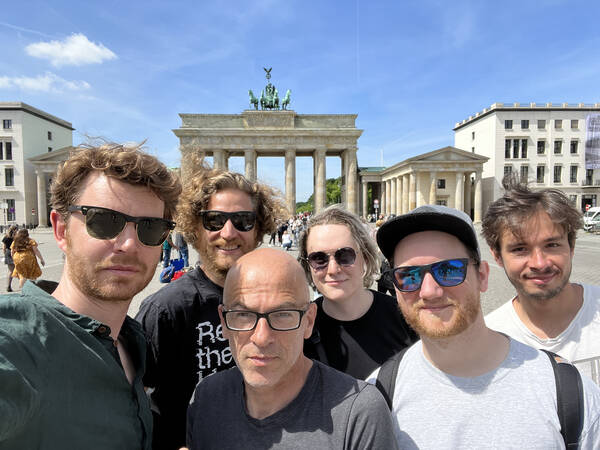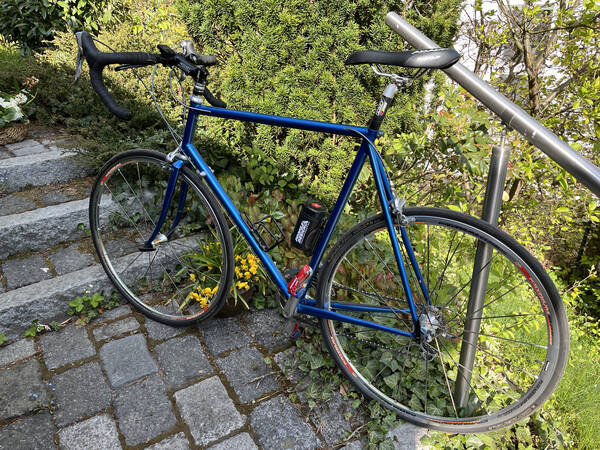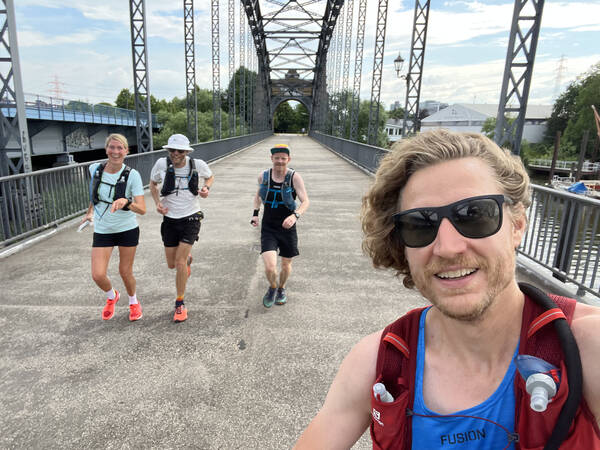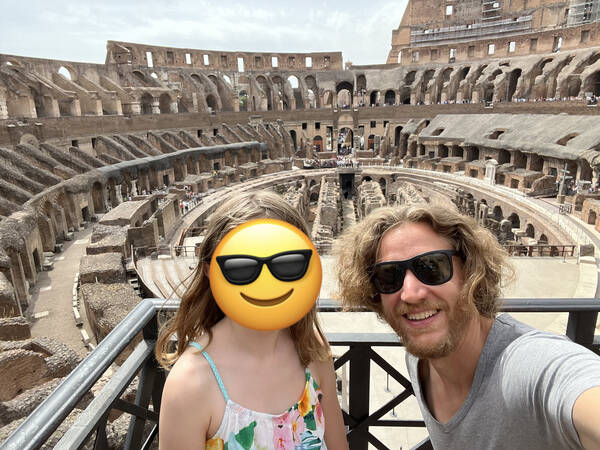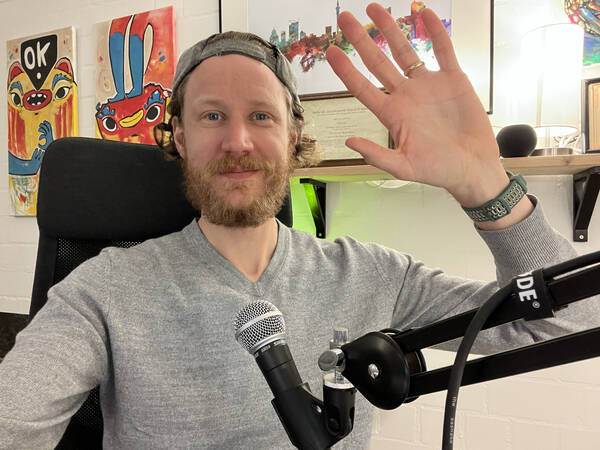 ⚙️ Recap: The Season of Effort
My thinking was to make myself more mindful about the amount of effort I put into certain areas of my life.
We live in an era in which many significant actions do not have immediate positive consequences, but delayed ones instead. For example, we work for 45 years of our lives so we get to enjoy the last 20, if we're lucky. We try to eat the nutrient rich food as opposed to the junk food in order to avoid horrible diseases like cancer further down the line. Or, in a much more plain way, we work everyday but only get rewarded for it once a month when we receive our paychecks.
This all would have been unnatural and abstract for our ancestors. They hunted the gazelle, caught it, and were rewarded for the effort right then because that action put the food on the table.
And since we're still carrying a bunch of their DNA, it can be hard at times to adjust to the modern delayed way of living these days. There's an aspect of working against our natural instincts.
For me personally, this past season of giving certain aspects more deliberate effort steered me towards the root of effort itself. I started asking new questions.
Is the way I'm directing my energy the best possible one for me?
What is the ultimate goal of an activity I think I need to put effort into?
Why did I start with that activity in the first place, what vision did I have in mind?
Lately, especially on the business front of my life, I have come up with new answers to these questions. There has been a lot stress involved over the last years. My company has turned 11 years old two weeks ago, and while I'm proud of that achievement, I'm questioning if the way I'm leading it is still something valuable for myself. Change feels imminent and inevitable.
💭 The Season of Reflection
Because I like to be quick with making decisions and then move on fast, I had the theme of Redirection in mind, maybe even Reorientation. But if I make changes in this area, that will have large consequences for at least a dozen different people around me. It shouldn't be rushed. That's why I'm taking it slow and play out all the options in my head and in many conversations with different people I trust.
Change often looks tempting, but we have a way of forgetting the positive sides of what we're giving up for it sometimes.
The grass is always greener on the side which is fertilized with bullshit.
I love the ambiguity of this quote. Not sure who came up with it, but I heard Morgan Housel say it on Tim Ferriss' podcast recently.
So, Reflection it is! And possibly, after a few months, the next season will be about implementing the changes which I think will optimize my life.
🎯 Goals of the Year Check-In
The three big ones I set for 2022 where 12 & 12, Templiers, and Sub-3.
As that sounds cryptic, here's the gist and where I'm currently standing.
🏃📚 12 & 12
Twelve marathons and twelve books per year.
So far I'm doing very well in both areas with 7 run marathons and 15 finished books here at the halfway mark. I had planned to run a lot more marathons, but unfortunately broke a toe on May 7th by carelessly dropping a bottle of beer on it. 🤦
This caused weeks of healing and made walking and running so painful I had to reduce it to a minimum. But bones heal, and at the end of June I finally ran another marathon – my first one after I broke that bone. I'm back!
🏃💨 Sub-3
Originally a goal for the decade of the 2020s because I thought it was going to take many years to get there, I moved this to become a goal for the year 2022. Running a whole marathon in less than 3 hours.
I did structured speed training up until the Hamburg Marathon on April 24th. On that day, I was the fittest I'd ever been at running and gave it my best shot, but then slightly missed the goal and ended the marathon with a finishing time of 3:00:40. So close, yet so far! I wrote about this training and the race itself in a separate blog post, if you're interested.
Obviously, I'm going to try again this year and I think I will make it. My next try will be at the Cologne Marathon on October 2nd.
⛰🏃 Endurance Trail des Templiers
A few weeks after that Cologne Marathon, I plan on running that ultra marathon race.
A bit over 100 kilometers through French mountains containing 4,820 meters of elevation gain is going to be tough, but I think I have that in me as well. And then, in November, I'm going to find out if this Western States qualifier race will get me the ticket to California in 2023 or if that's staying on as a goal until later in the decade – which it probably will. Chances are still low in the lottery.
🎛 Intents of the Year Check-In
I put down four major intents to follow this year, but during this past season I couldn't live up to what I had in mind. So it's good to remind myself and again give them some thought.
📴 Less Digital Distractions
While I did well during January to March, I lost track of it and fell into old habits during this past season. This has to change because it's just too big of a time sink. I'll aim for less than 60 minutes per day on the smartphone again and ideally I'll find a way to export my screen time data to the Quantified Teesche database via Apple's new ScreenTime API for public accountability, but as of now that's seemingly hard to accomplish.
🪚 More Wood Working
This past season, I created nothing at all out of wood. The reason being that ideas were missing. I have one in the back of my mind, and that's a wooden garden lounger. July, August?
🏝 More Solitude
No solitude for me. I was able to deal with that for one reason only: During the beginning of the year I started planning a Once in a Lifetime awesome solo trip for myself which will feature me going away on my birthday (July 28th) for 10 days. I am looking forward to that so much that I'll remind myself of it every time I feel overwhelmed. It's like a mental island, having this in the back of my head.
🛏 More Sleep
I worked on it. Still, there's more effort necessary in order to get this consistently improved. See the monthly challenges below.
These four different year-long intents definitely still make sense and must not be changed or abandoned. And it's good that I threw them out there to remind myself of the importance they have for me.
🎖 Rituals of the Season
The rituals I had started on January 1st and decided to keep even after the season ended for me on March 31st, are just two: running every day and doing a core strength workout every day.
Defining those as rituals was the right call. It frames them as something to celebrate, something to take your time with and enjoy. And that's what I did.
🏃 Regarding the running, I managed to keep that going on every single day, even through those weeks with my broken toe. Sure, the pace was very low during those few weeks and the distance short, but I didn't miss a single one. As per definition by the Running Streak Association, it counts as long as it's at least 1 mile (1.6 kilometers) and that's what I did. Quite proud of it.
💪 The strength workouts went really well too, and I can feel my body is thankful for that. Especially my running profited from the newly added squats and lunges. But there were occasions on which I missed it, 5 total during these 91 days of the season, a 95 percent success rate. That's alright and I'm happy with the effort I put in.
Towards the end of this season my workout used to take around 10 minutes to complete and consists of 2x 10 push-ups, 2x 10 squats, 2x 1 minute of planking, 2x 10 lunges, 2x 10 crunches, and 2x 1 minute of side planks.
These are good rituals, I'm keeping them.
🎯 Monthly Goals Conclusion
In addition to the Theme of the Season (Effort), the Goals of the Year (12 & 12, Sub-3, Templiers) and Intents of the Year (Less Digital Distractions, More Wood Working, More Solitude, More Sleep), as well as the Rituals of the Season (running and core strength every day), I set a bunch of monthly challenges for myself to shake things up.
April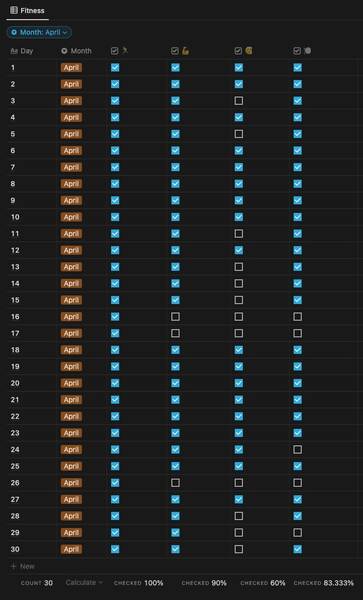 🍽 No Food After 20:00: I would say that I mostly succeeded here. On 25 of the 30 days of April I managed to not eat or snack anything after 20:00. On two days I failed due to having to stay awake for two consecutive nights because we organized Grüner Ring 200 on those days. It did feel good to go to bed with a settled stomach on the days where I ticked the box, but I had trouble to sometimes overcome the urge to eat. Maybe I should practice this by doing some sort of fasting routine soon. If you know anything about this and have tips, let me know!
😴 In Bed Before 21:30: Well, not my proudest moment. I tried. But in the end, I only had a 60% success rate during the month. Although it felt really good waking up easy in the mornings, the fight against my late night work or relaxation urge was lost on 40% of the days. On many days, it's also just not possible – for example, I traveled for a marathon and had to arrive late at night. Or on two other nights, the mentioned Grüner Ring 200 event stole my checked box, of course. I made a note on the 28th, that I sometimes got frustrated in the evenings due to this goal, because of the lost time I could have used for something productive. Conclusion: I would have to give something else up in order to gain this time and put it towards sleep, but I'm not yet sure, what.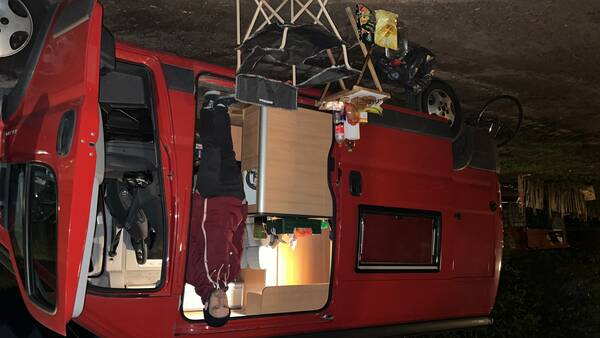 May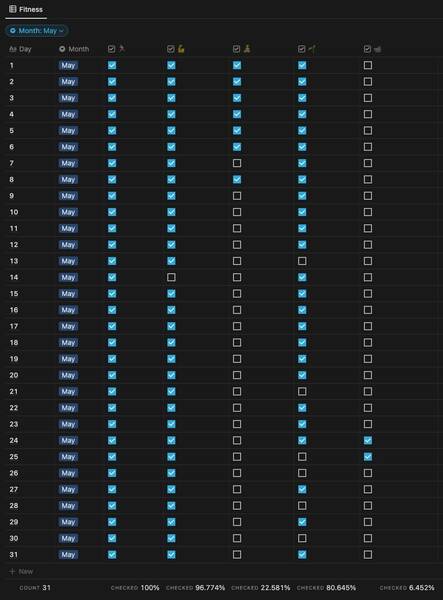 🏊 Swim 3x per Week: Complete fail. I went swimming exactly twice. Just wasn't sure where to find the time. This goal was too difficult to reach and I was missing ideas for how to make it happen. I still really want to do it because swimming rocks, but I need a smarter plan to include it into my daily tasks – family, business, housework, and such.
🧘 Daily Yoga: Another fail, but not as completely. I did yoga or yoga-like stretching routines on the first six days, then on the eighth, and that was it. The reason was mainly that I broke my toe on May 7th. The day after I tried upper-body focused yoga, but that just sucked. And all of the other usual yoga moves were much too painful during the weeks after May 7th. Unlucky! I must admit though that I did not completely enjoy the yoga on the days before the accident. It felt like a waste of time to me, not really improving anything noticeable. Maybe that just takes more time and patience?
🌱 BONUS: Plant-based: Since I've read that book called "This Is Vegan Propaganda" I again got convinced that we need to move away from all animal products for so many different reasons. So I added eating only vegan food to my daily habits starting in May. For special occasions I would make exceptions but try to avoid. In the end this led to 25 days of May on which I lived 100% without causing animals any harm. More friends of mine have moved towards this, too, so there were new products to discuss, for example. But when we traveled for a weeklong vacation to the "country-side", we again noticed how much behind they are compared to bigger cities. A weekend trip to Berlin showed the positive big city trend: from what I saw nearly every restaurant now has the word "vegan" in their name, it was paradise.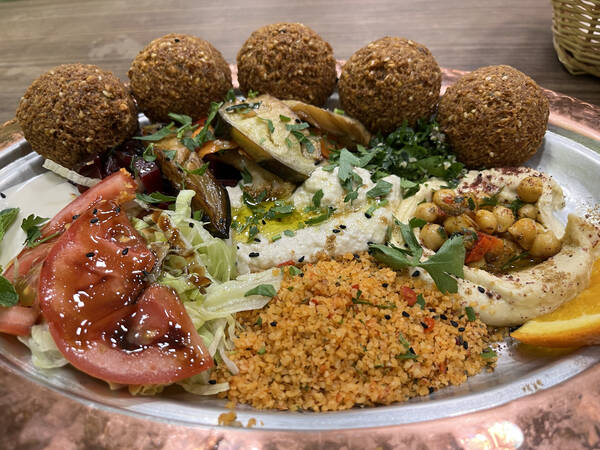 June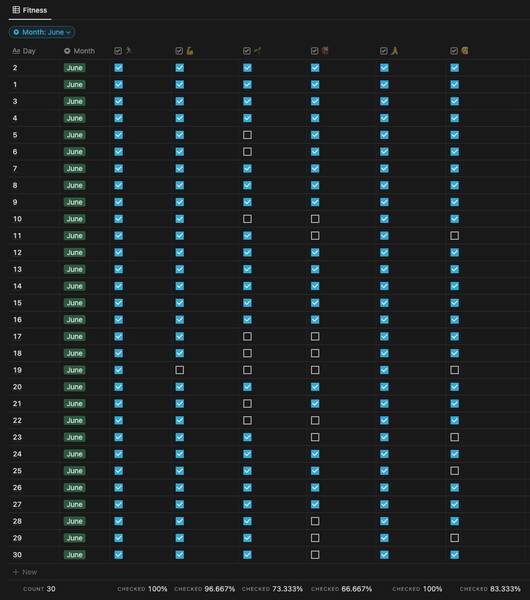 🙏 Gratitude Journaling: This has been an interesting challenge. What I've learned most of all was how thankful I am to my wife Sophie. She's always there and on the look out on how to improve my and the kids' lives. One day I'd like to be as selfless as she is. The other thing I learned was how bad my memory of the days which just passed is – when I forgot to put down the three things I was thankful for during a day and did it the day after, it was tough to remember what happened! So much is going on at this stage in our lives. This month's task was a welcome one, making me stop and breath for a minute. Going forward, I have decided to write down good things which I'm thankful for when they occur, instead of thinking of three separate ones on every single day.
✍️ Write a Marathon Running Guide: Unfortunately, not finished. I made some progress and definitely improved a big chunk of the guide I wrote a few years ago, but it's not in a state to be published yet. I'm moving my deadline to end of August because July is full of travel and I want to get this one right.
🌱 BONUS: Plant-based: Yes, I continued the May challenge. Slightly less successful with 73% of the days fully plant-based (22 of 30), but still feeling good about doing it this way. Each checked box is a win.
🚱 BONUS: No Alcohol: I reintroduced this from my January 1st to April 24th streak because I noticed how I started drinking more and more. Nothing dangerous, no worries, but it impacted my sleep and running form and that started to bother me. As with the vegan nutrition, I started seeing every day I drank no alcohol as a win and reached 66% success during June.
😮‍💨 BONUS: Wim Hof Breathing: Did it before, loved it, reintroduced it because the daily checks motivate me more successfully. 83% success rate (25 out of 30 days).
⏩ Where to Go From Here
I'm making a few changes. First, I'm not going to do any monthly challenges in July, August, and September, but instead have selected my favorite ones to keep and moved them on the season level, too. They have been promoted Rituals, so to speak.
The new list for this summer season looks like this:
Hard Goals
🏃 Streak Running Continued: Minimum 1 Mile per Day
💪 Core Strength & Mountain Legs Every Day
Soft Goals / Aims
🌱 Plant-based
🚱 No Alcohol
🛍️ No Shopping
😮‍💨 Wim Hof
🛏️ Bedtime 21:30
📴 Screen Time less than 1h
I've put all of this into a checkbox table in Notion (as I did before), and you can see what I mean by Hard Goals and Soft Goals. Still working on that Perfect Day™️😜.

This feels better. Just moving along for the coming 92 days with these tried and tested daily habits and rituals takes off a mental load and still represents what I'm trying to achieve here. Nicolas Cole's quote is fitting well here.
You have to remember why you started down this road in the first place – and do everything in your power to make sure you never forget it.
And for me that's living a healthy and happy life.
💌 Weekly Newsletter!
Since there's a lot happening on a daily basis which could thematically fit into many of my long form posts like this one, but just not quite, I have decided to start a weekly newsletter in July and plan on doing this for at least until the end of September – this whole season. Thirteen weeks, thirteen newsletters.
I write them on Fridays and publish them Sundays at 9:00 AM. They contain inspiration for running and reading, but also side notes like new project reveals, blog post teasers, my EU marathon of the week, things I'm looking forward to, related sports, interesting YouTube videos or interesting people to discover, maybe even some product tests in the future, who knows.
If you're reading this up until this point right here, which you clearly are, then I would strongly suggest signing up because this means the content would most certainly be of interest to you.
The newsletter will also notify you of new posts as an added bonus. You can sign up and read all the previous newsletters on teesche.substack.com, which is the trusty platform I chose for publishing them.
I feel good about this summer. I hope you do, too. ☀️
Thank you for reading and have a great day! ❤️
How do you feel after reading this?
This helps me assess the quality of my writing and improve it.