Moinsen, everyone! 👋
Welcome to this newsletter. It's been unusually long since the previous one got sent, and the reason is that I am very keen not to fill your inboxes with email that's not worth reading.
This one is worth it, I think.
First things first, I've got a new blog post / podcast episode for you! It's right on topic for the blog, because it's a race report. But not just any race report. It's about one of my favorite races, the Blankeneser Heldenlauf.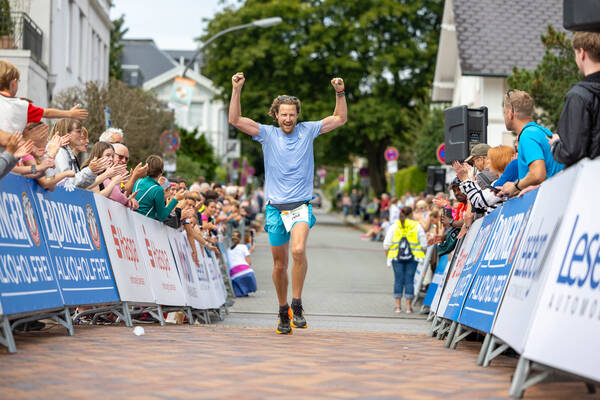 The big twist is that I came in 2nd place out of more than 200 runners! So, jump on the ride and read or listen about how that happened:
In the meantime, I have devoured four new books and added them to my bookshelf on the website. All these summaries and thoughts I wrote down can also be listened to on the podcast. Take a look!
Direct links to the pages: Kevin Kelly, Excellent Advice for Living; Greg McKeown, Effortless; Jack Daniels, Daniels' Running Formula; Daniel Gilbert, Stumbling on Happiness.
After all these links you might or might not have already noticed: I have completely revamped the front page design of teesche.com.
The idea was to make it cleaner and show all the different pieces of content in a way that's enticing to go through for a first time visitor. I hope I have succeeded – let me know what you think, or what you think is missing!
There are a few new bits and pieces throughout the whole website, as well. For example, I now publish my upcoming races down at the front page. This way it'll be easier to meet up somewhere, because it has happened in the past quite often that a longtime reader and I were at the same race without noticing. If you're at one of these races, too, let me know and let's meet up for a shake out run!
By the way, do you already know teesche.com/counter? It's where I keep track of my 2023 goal to run 24 marathons and read 24 books. While I'm currently way behind on the marathons, the books counter is looking good. Funny, because I thought it would be the other way around.
Not paid advertising, a genuine product recommendation:
There has been big news in the endurance sports tech scene. A few days ago, sports watch manufacturer COROS announced a new version of their beginner's GPS watch. The current one, the PACE 2, has been my favorite watch of all time. It offers a ridiculous battery life, it's light and minimalistic, rugged, and has all the sports features you could want (except for full-on navigation with maps). After 2.5 years with it, it's still the best watch I've ever had, taking all factors into account.
Now, we've got a successor. The COROS PACE 3 is here and it was an instant buy for me. At 249 EUR / 229 USD it has just slightly increased in price but it still offers amazing value for little money.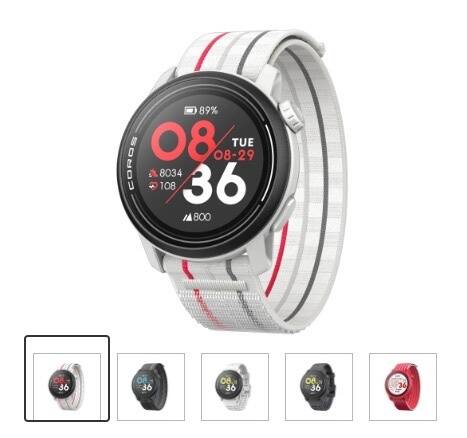 It is supposed to arrive at my house soon and I'm looking forward to testing all the new features. My plan is to write a little post about it so I can refer people to that whenever I get asked about a sports watch recommendation.
PARIS 2024: Marathon Pour Tous
The Olympic Games are getting closer. It's less than a year until we get to see what humans are capable of. The people at the Paris 2024 committee have decided to open up the main event – which, of course, is always the marathon race, to the public! (It's been a while, but I've just yet become aware of that through a friend.)
This is a great idea, in my opinion. Named "Marathon Pour Tous" (marathon for all), runners can apply for a spot at the race, which will take place during the Paris Olympics. If I'm correct, there are 15,000 spots. That's a lot less than the standard Paris Marathon has, which is around 40,000, but I think it's a good idea to not make it overly crowded with all that's going on during the Olympics anyways.
How to apply? They have come up with a good idea. You don't just sign up and get thrown into a lottery box, you have to earn it. Download an app, link it to your running app (Strava, Garmin, COROS, whatever you have), and do the regular challenges it presents. Those include, e.g. Run 15 km in less than 1:25 hours, or Run 19.67 km or more twice in one month. It's the same for everyone, and every time you complete a challenge, you get a chance for a spot. The more challenges you complete, the bigger the chances – and it's looking good. So far, I have not succeeded, but that's because I have just begun. Here's the official website:
That's it for today – thank you very much for being a subscriber and reading to the end! You can reply here, I'll read everything, as always.
All the best to you and have a great day,
– Teesche