Moinsen, everyone! 👋
I hope you're all doing fine and are well-rested and healthy.
Today, after a few weeks of nothing, I have not just one but two new book reviews for you! And to round it off, there's a tip of the day for the runners amongst you, but also for every one who's into taking care of their body in general.
First, the books! My current Season of Learning is going well so far – I don't think I've ever read so many books during the first few weeks of any year. Seven in about seven weeks. A good average. The newest two additions are two well-known mega bestsellers you've probably heard of before. I certainly have – I think I've seen both covers countless times before and both authors have appeared on many podcasts I've listened to. But I never read those books! So I figured that had to change.
Cal Newport vs. Mark Manson
Maybe you're also a little interested in what those two are about and if it's worth spending the time reading them. In my opinion, both are worth it. While So Good They Can't Ignore You is written for someone who is at the beginning of their career, it's certainly interesting for people who think about switching careers later in life, too. Not so much for the pensioners of you, dear readers. Sorry.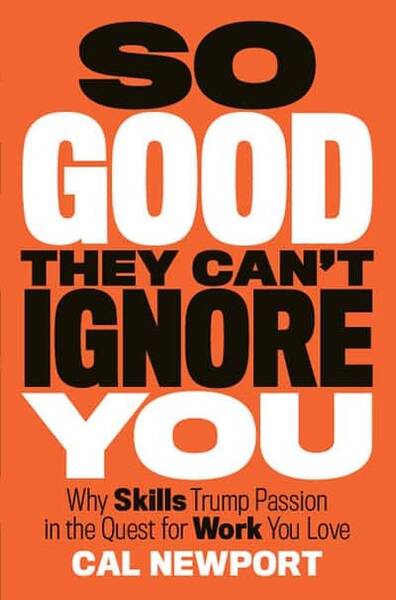 The other book, which might have caught your eye on an airport somewhere due to its rude title of The Subtle Art of Not Giving a F*ck, is in my opinion helpful for anyone above the age of 18 up until the high 90s and beyond. But see for yourself, I hope I did a good enough job of showcasing both books.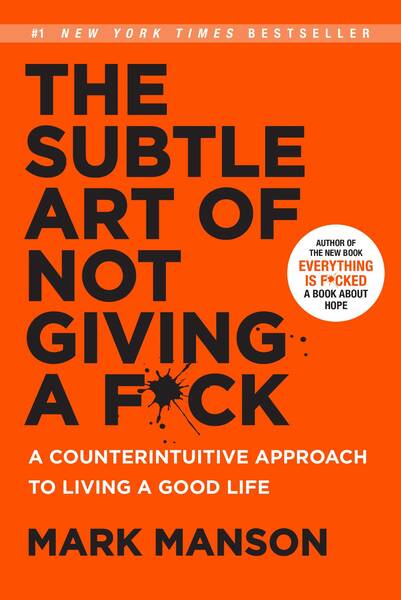 As always, I recorded both reviews as podcast episodes, too. Links are in both posts, but you can more easily just become a podcast listener on all major platforms through going to teesche.com/podcast or searching for "Teesche Podcast" on your app.
Stretching Pose of the Day
I rarely do Yoga, but I know how great of an addition for runners like me it can be. A few weeks ago when a bunch of friends and me traveled to the Harz mountains for some hilly running, we did Yoga one afternoon, and afterwards all agreed that this one pose was by far the best for us. Most of us had just run between 30 and 50 kilometers and it felt amazing to do this particular exercise.
It's called the Half Pigeon pose and looks a lot better when professionals do it. But here we are, since I'm fitting the stereotypical Yoga look quite well currently with a man-bun.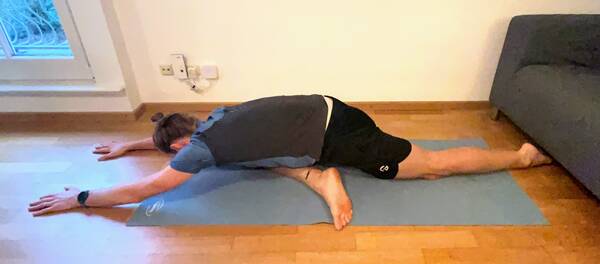 Hamstrings and glutes, as well as a couple of the inner thigh muscles I don't know the names of are stretched really well if you do it this way. It's an "Oh yeeeeah" situation.
A Little Preview of What's to Come
During the next couple of weeks, my plan is to finish two blog post drafts. One of which is about the experience of working with a personal running coach. This is something new for me and it's quite interesting I think. The other one is about what's currently giving me hope for our societies' future development.
The reason for that latter one is not just this young person I met a few weeks ago in South Africa, but also the two books I'm currently reading: Oliver Burkeman's Four Thousand Weeks, and the very new (released on this day!) What's Our Problem? – A Self-Help Book for Societies by Tim Urban.
Other than that, I plan to write the code for a public comment feature on the posts – which is a thing I have so far avoided because of a fear of negative reactions, but since the amount of private feedback I have received over the year and especially the last few months has been so positive, I think I would like to risk it. It could be more beneficial to everyone reading my posts to also be able to see some helpful thoughts of others underneath them as well – and that's what's my goal here.
Let me know what you think about that by simply replying to this email if you like! The replies reach me directly.
And if you think someone you know might like to subscribe to this newsletter, too, send them to teesche.com/newsletter. Thank you so much!
Anyways, that's it for today – I hope you have a great day.
All the best to you all,
– Teesche