What I Have Planned For 2023 (Including a Fall of 2022 Recap)
🧑‍🎓 The Season of Learning
Getting right into it, the upcoming winter season will be under the umbrella of learning for me. In the spirit of controlling what one can control and because your own skills and knowledge are the most powerful asset you have, putting a strong focus on it is generally helpful.
For me personally, during the last year and the last few months especially, my lack of knowledge in the field of Sales and [Online] Marketing became more and more apparent. While professionally, I have found strong new partners with skills in those areas, I want to have at least a basic understanding of what they're doing so I can be a better ally to them.
The way I go about it is reading more specific books and asking knowledgeable people in my social bubbles lots of questions.
In addition to the areas of Sales and Marketing, I plan on increasing my abilities in the field of UI Design, too. I'd like to be able to be more helpful when making suggestions to our company's different projects and also be able to improve the quality of my own side projects which involve the design of interfaces. Currently I'm thinking about signing up to a Skillshare or Brilliant class for this specific goal.
📺 But What Is the End Goal Here? What's the Greater Vision?
I'd go one step further even. What's the end goal of humankind? Like at any company, a clear vision is hugely helpful in giving a sense of purpose to the people. You can make it up as you go along, sure, but that just feels like aimlessly wandering around. For a good part of my company's history we've done that. Just during the last couple of years, I have made the decision to come up with a clearly defined mission for us.
Why should the whole of the human population not have that guidance, too?
(Ignoring the fact that right now we can't even get our opinions aligned when it comes to questions like "do we want to make sure our home planet stays habitable for us?")
One of my favorite books I've read in 2022 was Yuval Noah Harari's Sapiens (my /bookshelf impressions). It surprised me to read that many of history's big events were started by companies with commercial interests, not by whole countries. For example, almost all of the colonization efforts by the Europeans were not done by governments like "The Dutch" or "The British", but instead by companies, such as the East India Company (Wikipedia). Their goals have always revolved around increasing the wealth of their people, sadly often at the expense of other peoples' good fortune.
What is the equivalent of today's times?
What are the goals of the biggest companies of this century?
When you look at the billionaires like Mark Zuckerberg, Elon Musk, or Bill Gates, whose monetary powers make them the most able people on the planet, even above governments, the goals have recently changed.
Mark Zuckerberg had declared his life's mission to use his immense funds for the eradication of all human diseases with his Zuckerberg Chan Initiative (official website). What a great vision that is!
Elon Musk used to strive for making human transport carbon neutral and help make humankind an interplanetary species. Also, both goals are clearly defined and you could argue, would have a positive outcome for our species, if achieved.
Now, just a few eventful years later, both got distracted and changed trajectory significantly.
Since Zuckerberg now sees his empire slowly decline and lose influence, he started to sink billions into Artificial and Virtual Reality technologies instead. Is this helping to improve the lives of people as much as getting rid of cancer would?
And how can Musk's acquisition of the already dysfunctional and distracting social network Twitter be a smart use of the 44 billion dollars he spent on it? Will this help make humankind carbon neutral or get us to different solar systems?
The only one of the billionaires whose mission still seems to be consistent, is Bill Gates. He published recent books which detail possible solutions to our species' crises and puts his money where his mouth is, hundreds of millions of dollars at a time. And what has he gotten for it? Ridicule from the press and angry conspiracists attacking him.
What Has Changed?
Have we reached a tipping point and are drifting into a phase of hopelessness?
According to the book "The Fourth Turning" by William Strauss and Neil Howe (Amazon), history repeats itself roughly every 80 years. YouTuber Van Neistat made a great video about that hypothesis here.
The parallels are easy to spot and even though it's US centric, I'd argue that in our era of globalism, this affects at least the whole western world, if not the whole world as it is.
According to the book, we're in an era of Crisis right now, which roughly started with the financial crisis of 2008 and will presumably last around twenty years until 2028. And the generation which I'm part of (Millennials) needs to become the "Hero Generation" which solves the crisis and cleans up the mess.
🧹 Here's to Cleaning up the Mess
Our focus should be to improve society. Let's start by improving the lives of the people surrounding us. Any little action will help. Expanding our circle of influence will help increase the positivity spread. There are enough problems to tackle.
For now, I have chosen to begin by focusing on my company, because that's what's under my immediate control. We are making a point of working exclusively for clients who, from our point of view, are not hurting society. No ethically questionable stuff. The working conditions for my colleagues are quite above industry average, and that's deliberate. We're giving away a whole 25% of our profits to charities – in 2022 we gave most to humanitarian funds which helped Ukrainians in distress due to the war. I personally spent thousands last year in voluntary carbon offsets for flights I and my family have taken, as well as research funding for synthetic jet fuels. Yes, flying is my guilty pleasure.
It's a start, I think. Still, there's much to do for me, and with more knowledge (→ 🧑‍🎓 Season of Learning) I'll hopefully be a more helpful part to work towards the solutions.
⌨️ Helping by Writing
Blogging started out as a fun activity for myself, but over the years, the helpful aspects of my blog posts for other people have come more and more into my attention. I'm receiving comments that specific race reports or training plans helped, or that my whacky experiments provided for fun entertainment or inspiration. That's great, and I'd like to build on that.
If my blog's focus on living healthy and reading a lot makes a few other humans run and read more, I consider that a huge success.
The question I'm struggling with is how to expand the amount of people exposed to my writing without compromising anything. I have read Nicolas Cole's book "The Art and Business of Online Writing" (my /bookshelf summary) and I'm in the middle of Ryan Holiday's "Trust Me, I'm Lying" (his website) about the problematically loud, distracting, and fake-news-y nature of blogging right now. Both make contrary points for this topic and I'm torn. On one hand, if I had 10x the amount of readers, I might be able to help slightly improve the lives of 10x the amount of people. But reaching those via scammy and clickbait-y headlines with false promises feels wrong. I'm planning to do a few careful experiments in this regard in 2023, though. If you spot them, let me know! 😉
And if you'd like to help, tell a friend about this blog. 🙏
💁 Helping Myself by Building and Coding
I am only able to radiate energy and positivity if I'm doing well myself. I think that's true for most people. The buzzword phrase for it would be "self-care".
Two things I've discovered are net-positive energy investments for me, would be building stuff with my hands and coding websites.
🧑‍💻 Especially in the coding area I couldn't fulfill my own goals of the past quarter, so those goals move into the next one, this one. StravaBattle and Read & Run Club are not ready for the public, but still on my mind every day. I realized that fixing complex bugs in the software isn't as easy for me in current conditions (working from home with four kids spending lots of time of the day here), so the vague plan is to do a new thing in 2023, a "Workation" for just myself to make some serious undisturbed progress for a few days.
🪵 🪚 🔨 Working with wood to build practical things is easily done, though. The kids even enjoy helping me sanding the pieces or painting them. Sometimes they just join me and watch, which is great, too. More of that.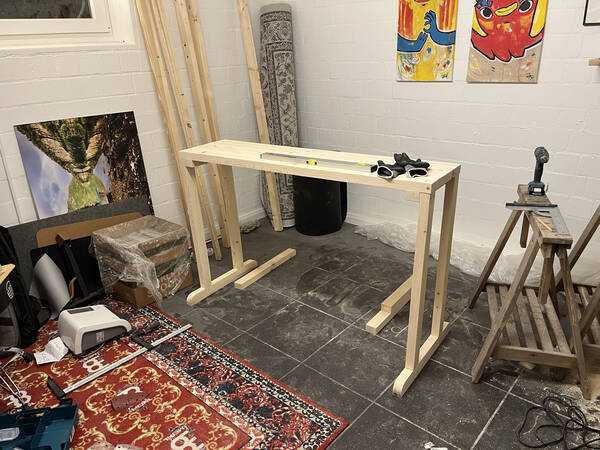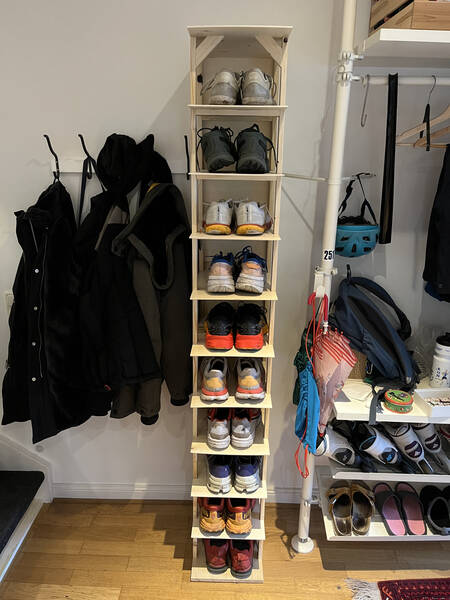 😕 Here's What I've Failed to Accomplish in 2022 and How I Intend to Correct That in 2023
In both areas (coding and writing) I couldn't reach the finish line I had set. The two web projects aren't ready yet, and my EU Marathons project overview page for teesche.com, as well as my Marathon Starter's Guide PDF are not finished, all hovering at around 60-70% of completion. This bothers me a bit, since it's mainly a time management problem which I didn't solve.
I've wasted too much time.
In the last weeks I thought about what to get rid of and landed on YouTube. For me, it's too much of a time sink and I tell myself it relaxes me, teaches me stuff, or entertains me – but honestly that's not quite right. So now I've set a 10 minute maximum on YouTube per day using this Chrome Extension. Whenever I get bored, I will instead start reading or writing, or playing the guitar if I need to relax. Let's see where that leads.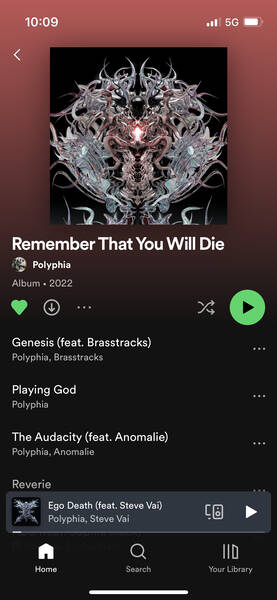 🎯 Now, On to the Definitive Plans for 2023!
As last year, I have three main ones. Two of them are my original Goals of the Decade (my initial blog post introducing them) and since I've still not conquered them in 2022, I'll give it another attempt. To make it more interesting, I've doubled the numbers on one of the goals. Here's the new list for 2023.
🏃📚 #1: 24 & 24
During the last few years, I ran at least 12 marathons and read 12 books. It was easy to do.
Can I double it?
The number of books will be quite possible for me, I'm sure. In 2022 I finished 25 books and my plans right now are to finish one book every two weeks by making 10% progress in any book on every single day. There's no time for slacking off, yes, but as I'm in the Season of Learning, it fits quite well.
The 24 marathon runs (not: races), on the other hand, present a real challenge. And that's great. I think my previous personal best was around 17 marathon runs in one year. In 2022, I got to 13 – that's less than planned because I broke a toe in March (that killed around 6-8 good weeks) and followed two longer training plans with little room for fun marathons.
It can be done. Especially in the summer, to which I'm really looking forward, I would like to do lots of marathon runs. And a little new challenge idea crept into my head, as well: Running a full marathon on every day for a whole week. 🤯. It would require some planning but I think I can pull it off. 🤞
🏃💨 #2: Sub-3 Marathon
The 2:59 hours marathon race. In 2022 I tried twice, as mentioned, but failed both times. But I'm close and if the stars align, it'll happen on March 26th at the official Hannover Marathon (their website). I have started with a personal training plan this time. My friend Mathias, who is a enthusiastic hobby coach and couldn't hold back giving me information and training suggestions before (to my great appreciation), is now officially coaching me towards Hannover. The first real interval sessions are in the bank and I'm doing well so far.
Should something prevent me from reaching this goal, I have decided not to do a second attempt in the fall of 2023, because I'd much rather do free and unscheduled running during the latter half of the year instead. Marathons here and there, multiple ones per week, ultras too. In that scenario, I'd go for another serious go at 2:59 in the Spring of 2024. The goal is maximum enjoyment of the sport, and I think that's what I need.
⛰️ #3: Run a WSER Qualifier Race
My second goal of the decade is to go to California and finish the Western States 100 Endurance Run. I changed my mind a few times but right now I'm all in again. To qualify for the entry lottery, you need to run one of the designated qualifier races per year. In 2021 I started the project and chose Austria's Mozart 100 (my race report), which was amazing. Last year, 2022, I went for the Endurance Trail des Templiers in southern France (my race report) but failed and DNF'd after 42 of the 104 kilometers. At least I made it to a full marathon. So, no lottery entry in 2022, no advancements towards the goal of doing WSER this decade.
But, I'm excited for the qualifier race I chose for 2023. I'm going to Italy in June and will run the famous and popular Lavaredo 120k (official website). This time I'll be training more downhill technique. And since even David Goggins, the hardest motherf*cker on the planet (his website), is running trail ultras using poles ("cheat sticks") now, I'll feel fine upgrading the gear, too. 😉
🕺 Three Serious Goals, Aided by Some Fun Stuff
Since January 1st of 2022, I'm running every single day. This means I have now done this for more than a year and am eligible to enter the Streak Runners International, Inc. at runeveryday.com. 🎉 – I'm member #2,601, placed 69th and last among the Germans there (the overview). Streak Running is definitely a challenge sometimes, but provides me with a daily increase of happiness and tranquility. So I'll keep going with a new minimum of 5 kilometers per day instead of the mandatory 1.6 (= 1 mile). Curious how that'll go.
🇩🇪 A new task I'm now following is to run an official marathon race in every of the 16 federal states of Germany. I figured since I've done all 28 EU countries (still including the UK in my heart), Germany's states are a logical addition. At this point, without even trying, I'm at 8 of the 16. The missing states are Bayern, Brandenburg, Bremen, Mecklenburg-Vorpommern, Rheinland-Pfalz, Saarland, Sachsen-Anhalt, and Niedersachsen. Niedersachsen will be completed with Hannover in March, and many of the others have races in the fall this year, so I plan on taking the train to a bunch of German destinations then! This is not a 2023 specific goal. I don't care at what point in time I have the complete set.
✅ Don't Forget the Habits!
These have played a big role in 2022 and so I have decided to take all of them over into 2023. Here's the list.
🏃 Running every day – aiming for 1,000 consecutive days.
💪 Core exercises every day – roughly 10 minutes.
😮‍💨 Wim Hof Breathing every day – this is a 11 minute guided breathing routine (YouTube).
🌱 Eating 100% plant-based as often as practically possible.
🚱 Avoiding alcohol as often as possible.
🛍️ No purchases of stuff I don't need (thanks Mr. Money Mustache).
🛏️ In bed at 21:30 every day (thanks Matt Walker).
📴 Less than 60 minutes of screen time per day (thanks Cal Newport).
🔤 A new addition: Solving the New York Times' Wordle every day. As of January 12th I'm at a 109 day streak, and I love the ritual to solve it every morning while having my coffee 😊.
🤳 Including it here now for a round 10 items: Taking a selfie each day. I've been doing this since the end of 2021 and you're about to see the resulting video below.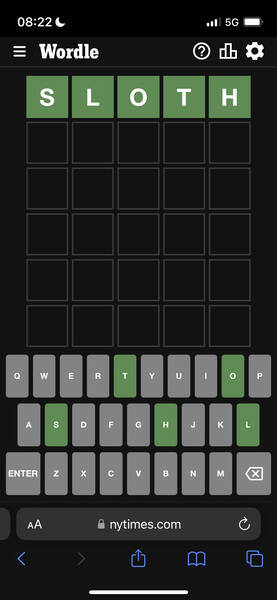 ---
📋 That's It with My Plans, Now Moving Back to the Past. How Did 2022's Fall Season Go?
While looking at older pictures of us together with my wife, we both realized we've visually aged somewhat between 2020 and 2022. At that point I wished I had taken daily selfies, because the decline would have been interesting to see. So I started right then. Here's my first complete year of selfies, in a video:
This year, I think mainly my hair and beard length changed. It's probably going to take a few more years to clearly see how I age. Looking forward to grey/white hair some day! 👨‍🦳
And since we've just been on the topic of the habits for 2023, here's my self-developed little habit tracking overview of the past three months.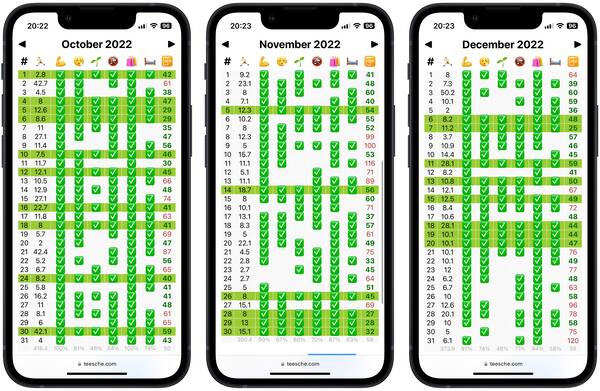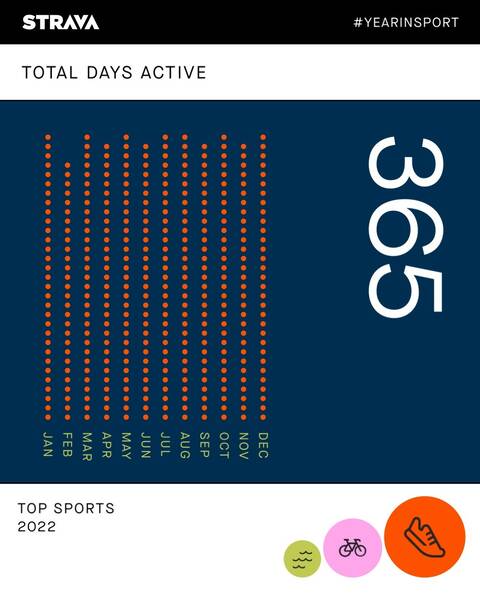 The end stats of 2022 were unsurprisingly a new personal record.
4,516.7 kilometers run with a total of
30,119 meters of elevation gain
12.4 kilometers average distance per run
417 hours and 19 minutes spent running
That's more than 17 full days of free endorphins. 😊
This brings my total of tracked running kilometers to 24,437.6. Just a few more years and I'll have run around the globe, which measures 40,075 km at the Equator. I'll need to put on a party for that occasion for sure!
🦁 Season of Courage Round-Up
The Fall season of 2022, which for my purposes takes place between October 1st and December 31st, was focused on the theme of Courage. (See this explanation video of setting seasonal or annual themes by CGP Grey)
I chose it with a focus on my professional endeavors. For too long I felt I was in a slump with my company, not really satisfied with the way things were going. So, together with my team we decided to change that and since I'm the CEO, that's my task. During that period I was actively looking for change and was prepared to take risks which would take the company into new directions.
It has certainly been aided by my theme setting, but also by good timing, that I have found not just one, but two very interesting opportunities for improvement. First, an experienced CEO of a big media company, with whom I had a business relationship previously, has offered to buy a stake of my company and join me as Co-CEO. He will be able to help me develop the business, and since he has a strong background in Sales, his skills will immediately benefit the company and complement mine. After a bunch of talks we're on track to putting it all on paper within the next couple of months before he'll officially join June 1st of this year.
Second, one of our company's side projects, which we have developed into a fully featured useful web tool already, has caught the attention of two Marketing professionals from Berlin. Since marketing currently is our weakest point, we have decided to found a new company and join forces with them. The legal documents have already been signed and stamped on December 22nd and so 2023 will be the year we'll push the tool forward with united efforts.
In both cases, a risk-averse person might have missed those opportunities. I have been that person for too long. Using some caution is still important, of course, but Courage is required when you're trying to get somewhere. A big chance of success also comes with the risk of failure. This has been an eventful season and it's all going in the right direction.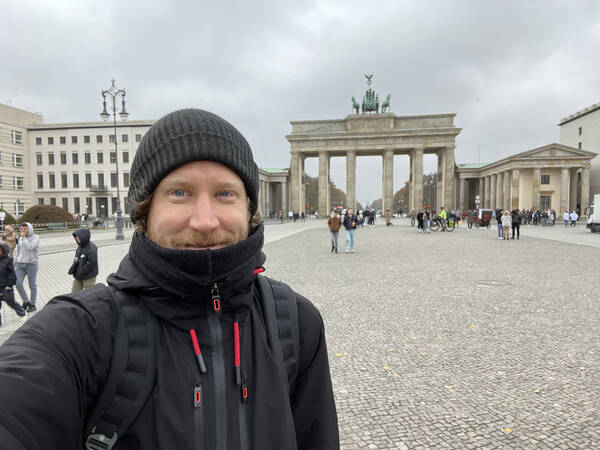 ⭐ My Favorite Marathon and Favorite Three Books of 2022
Of the 13 marathons I ran, the choice is not easy. But in the end, despite the failed attempts at Sub-3, I'd have to say that my 3:00:40 Hamburg Marathon race left me the happiest. It was such a great effort and I'm still proud of the result. I still remember that giggly feeling right afterwards while having a beer with Nico, celebrating the race and the training during the months leading up to it.
Two more honorable mentions would be my run around the perimeter of Manhattan in July and my memorial ultra for my deceased father-in-law Peter Huggett.
Of the 25 books I've read in 2022, the clear winner is Yuval Noah Harari's Sapiens (my review). I don't think I've ever learned so much from a single book before. Number two and three for me are Hans Rosling's Factfulness (my review) and Ed Winters' This is Vegan Propaganda (my review). The main reason for my choice being how much useful new information they provided.
🖼️ To Round It Off, Here Are a Few Pictures
The Fall season started with a second failed attempt at a 2:59 hours marathon race. On October 2nd, I ran in Cologne.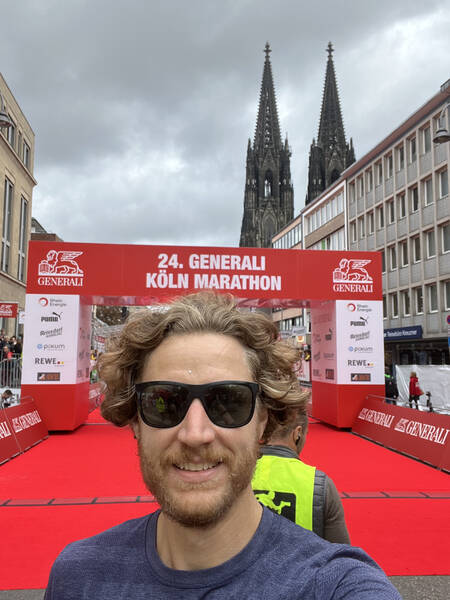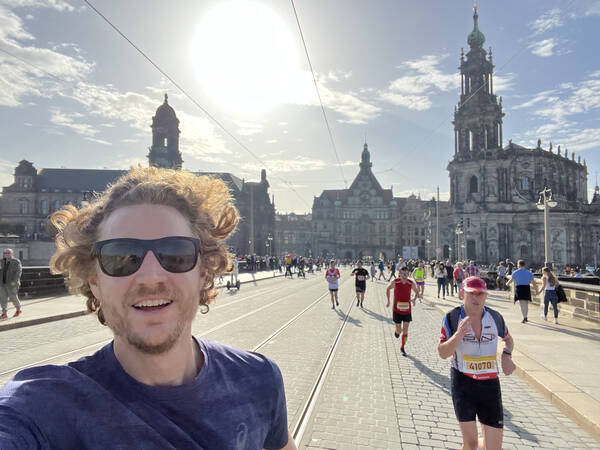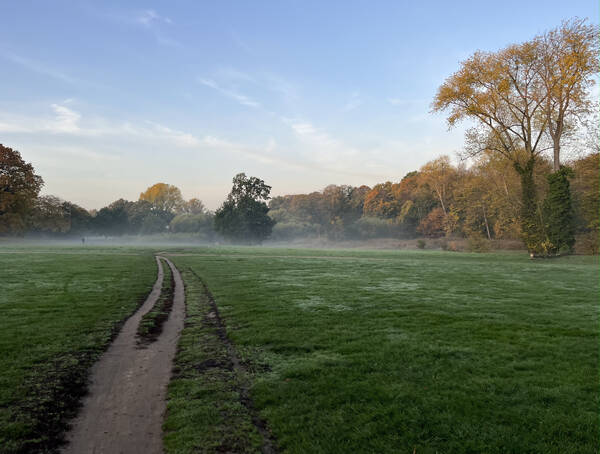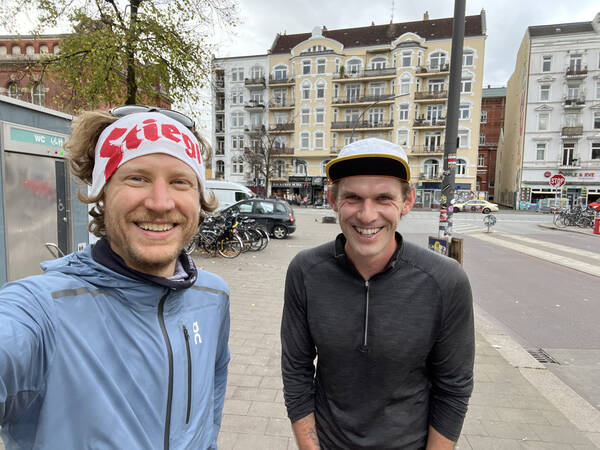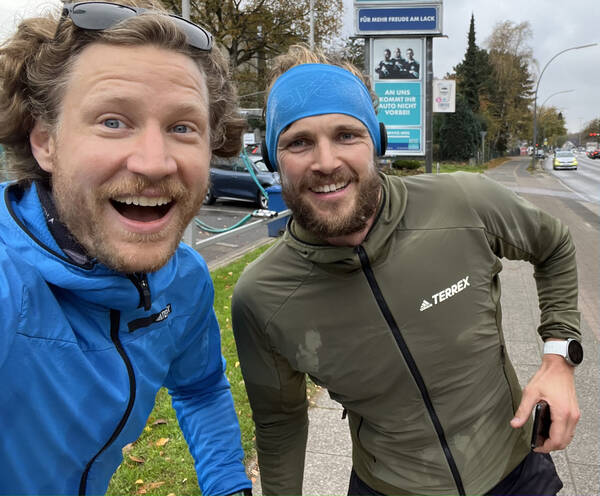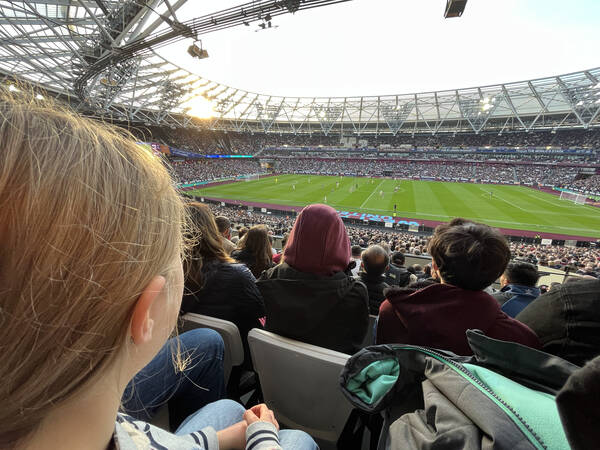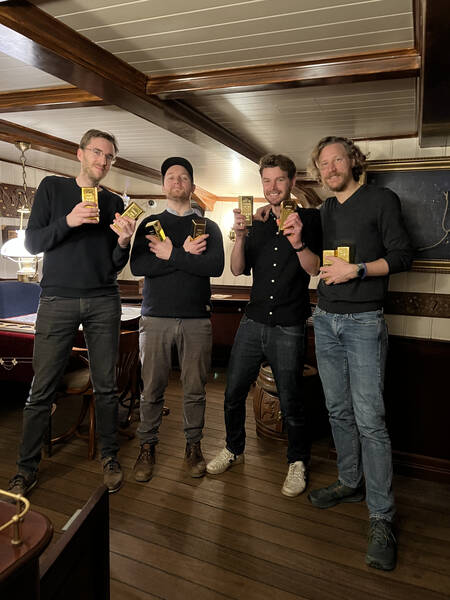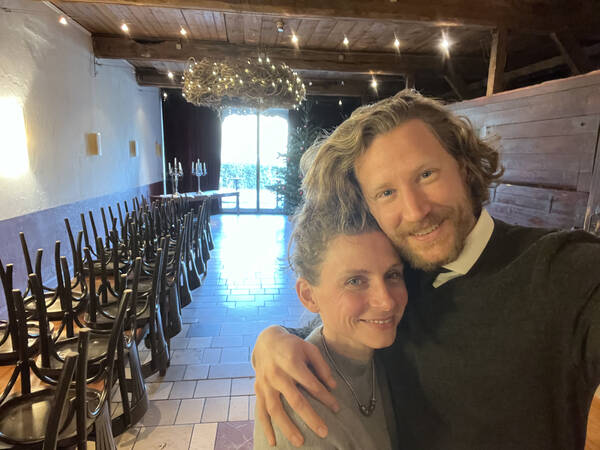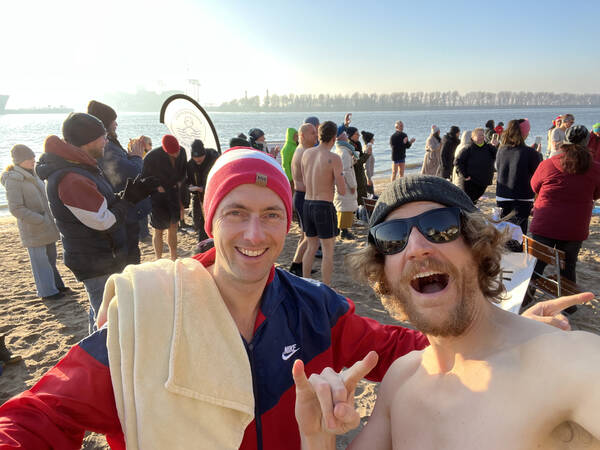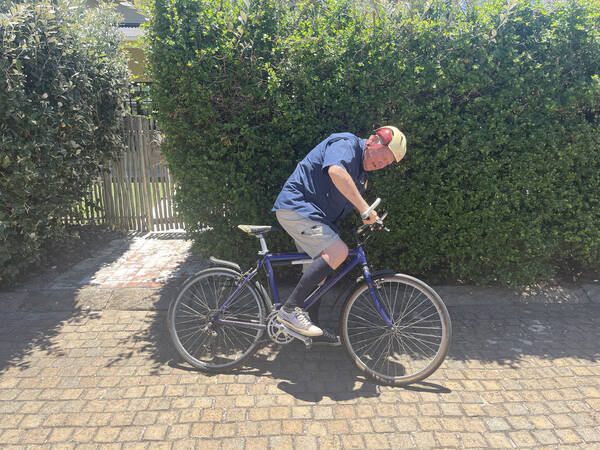 In this spirit I'll end the post with a quote of which I've forgotten the origin, but here it goes.
Don't take health and fitness advice from a jacked 20 year-old, take it from a fit and healthy 80 year-old.
👋 Have a great day everyone and make the most of it!
How do you feel after reading this?
This helps me assess the quality of my writing and improve it.