SodaStream Schlepp-WM – Running up a Skyscraper
Time to try something new!
A couple weeks ago I first heard about this inaugural event, the so-called "Schlepp-WM", a "carrying world championship". Sounds promising, what is it exactly?
There's a company called SodaStream, which produces devices with which you're able to drive CO2 into your home's tab water. Simple. Also, genius. This kills the need to buy and carry bottled water if the flat tab water is too boring for you. We own one and love it.
A marketing agency now came up with a promo event idea for this company. The idea is to have whoever is stupid enough carry 12 liters of plastic bottled water up a skyscraper. Fastest one wins.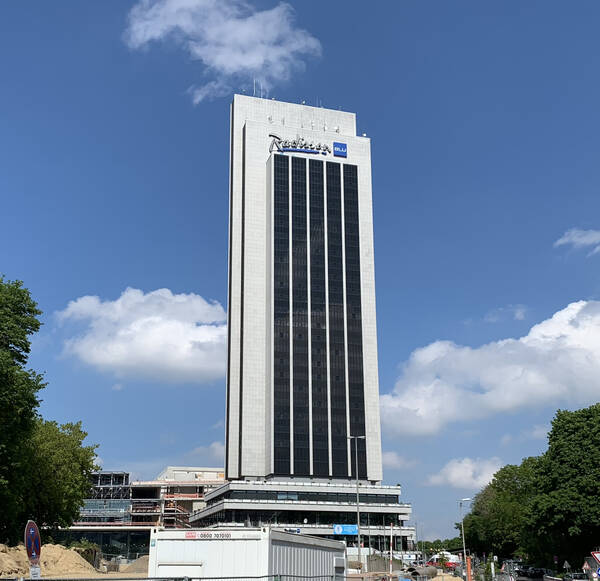 This is supposed to a) help you realize the pointlessness of buying bottled water which you have to carry home every single time, and b) raise some awareness for plastic reduction efforts and cleaner oceans.
For each signed up participant, SodaStream promised to give 50 Euros to an ocean cleanup organization. Also, signing up for the event was free. So this is a no-brainer.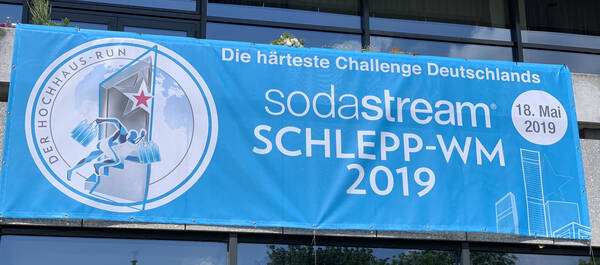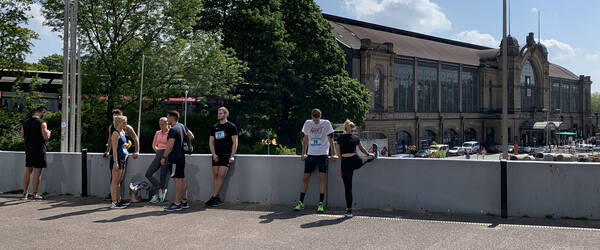 The event itself turned out to be rather small. Just about 80 runners had signed up, maybe a dozen fewer showed up. With some proper marketing it could have been a lot bigger, but probably the 5 Star Hotel which is the Radisson BLU wanted to limit the size of the field.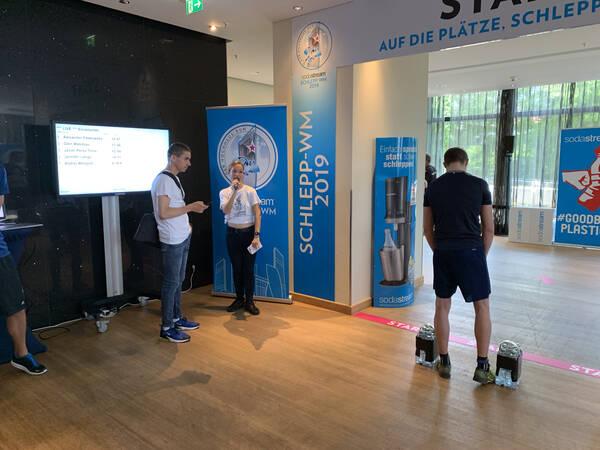 I wasn't in great shape, having lost the motivation to train during the last few weeks after the Hamburg Marathon. A bit of a break is sometimes necessary, I guess. But this was an opportunity I wouldn't miss.
The other participants mainly looked very fit. The MC lady did short interviews with each one during the 60 seconds they had to prepare and grab the two sixpacks of plastic water bottles. Many of them had a good story, one even did a skyscraper race before this one.
I hoped my mountain marathon experiences would help me here, but it turns out I was dead wrong. Running upwards for 42 kilometers or more is a lot different from running upwards in a staircase carrying 12 kilos for just 27 floors.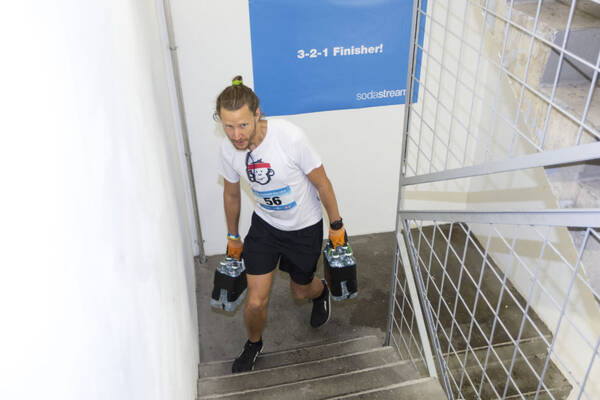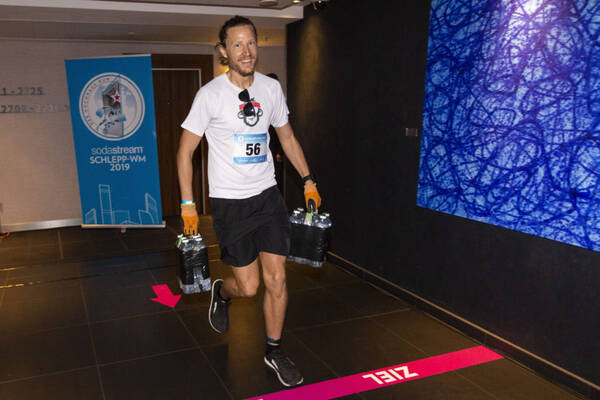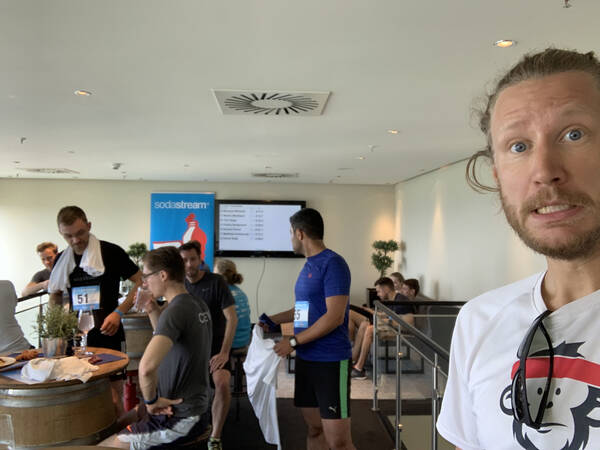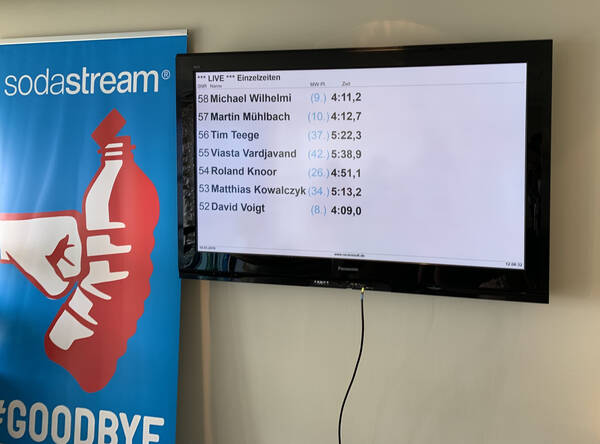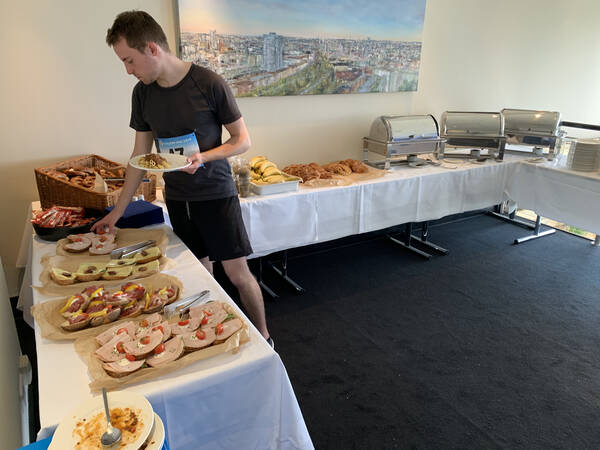 Even though it's been a very short race, I had fun. I'm even inclined to do some specific training if they happen to hold the event next year again.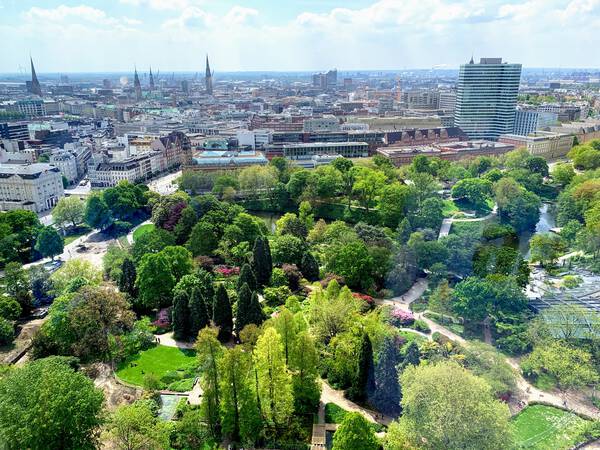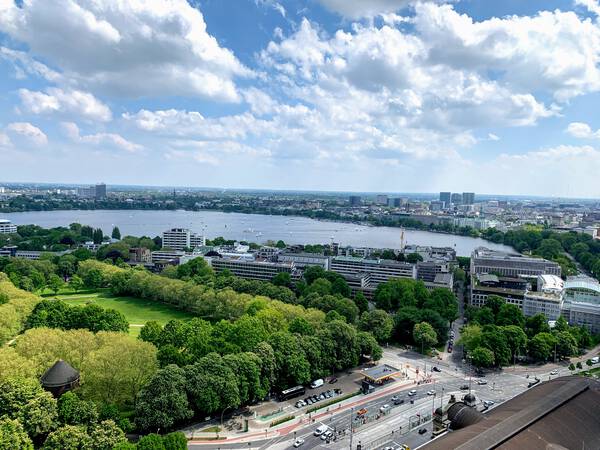 So, thanks to SodaStream for a fun few hours!
How do you feel after reading this?
This helps me assess the quality of my writing and improve it.