Goals 2020: How Did I Do?
2020 is over, time for a review!
For five years in a row, I have now written down what I had been up to at the end of each year (Review 2016, Review 2017, Review 2018, Review 2019). In general it's been very satisfying to do so and it made me go through the months with a bit more of a perceived purpose.
At the halfway point of this odd year, I have already given a review, so this post is mainly about the second half of the year. And, as always, I will follow this post up with another one about my plans and ideas for 2021. That will include an update on my three goals for the decade.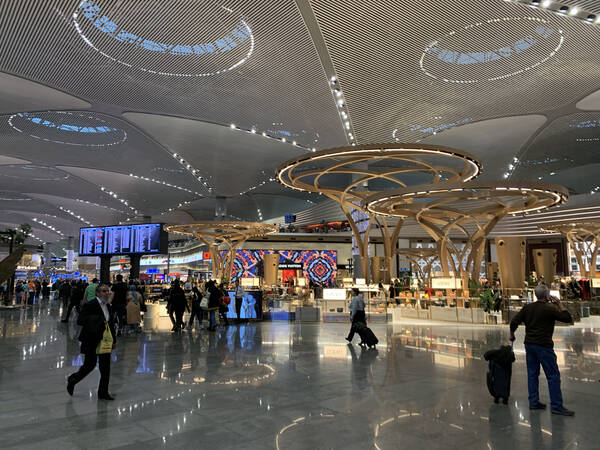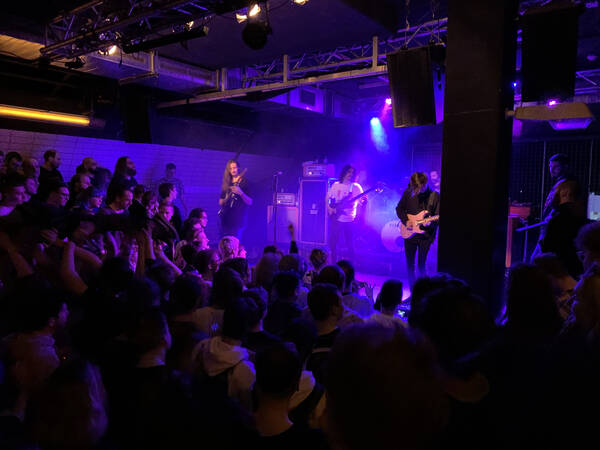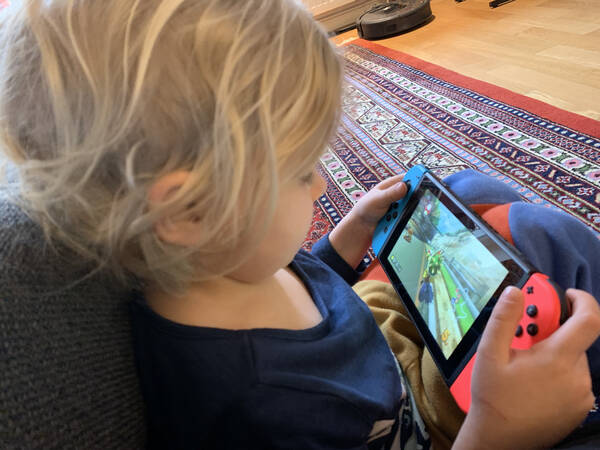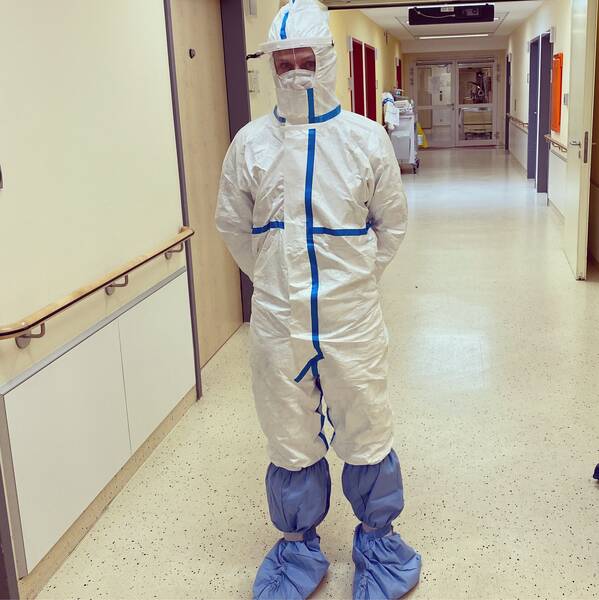 It was really a blessing that we could have a nearly normal summer despite of the pandemic. Spending lots of time outdoors in the sun, just without the vacations and larger groups. I am very happy to say that I personally know not a single person who has died from COVID. And just a handful of infected ones, but all made it through very well. I really hope it won't get worse and feel sad about the huge number of deaths worldwide due to mismanagement. Just a few days ago, on December 31st, Sophie was among the first to receive the newly developed vaccine. So there's hope the new year will go much better in that regard.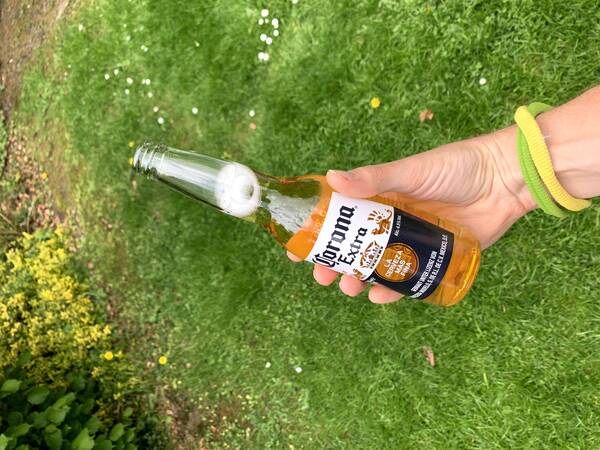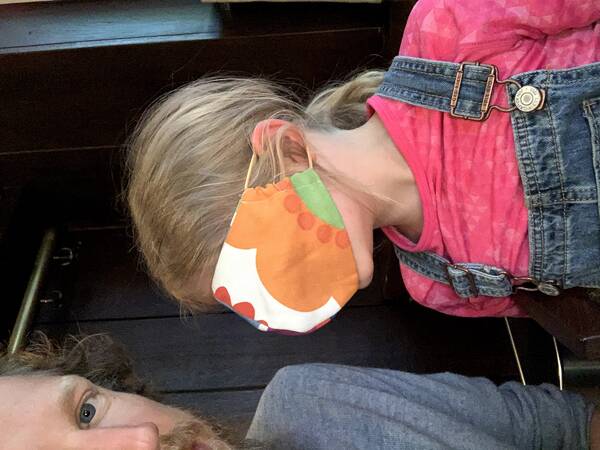 Hamburg in the Summer
I started July with a double marathon weekend: marathon on a Saturday and marathon on the Sunday after. Coming out of the successful June streak month my fitness had improved a lot and I wanted to test it. A few rest days in between certainly helped the form – as opposed to the foundation laying continuous #10keveryday of June.
12 Marathons in 12 Months
From January to June I did 6 marathon runs, which was perfectly according to the plan. The double in the beginning of July brought the count up to 8 marathons. Running in the summer really made it easy to do a bunch more of those long runs.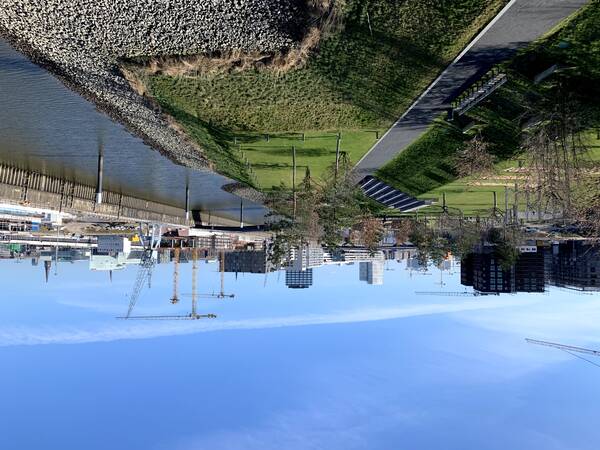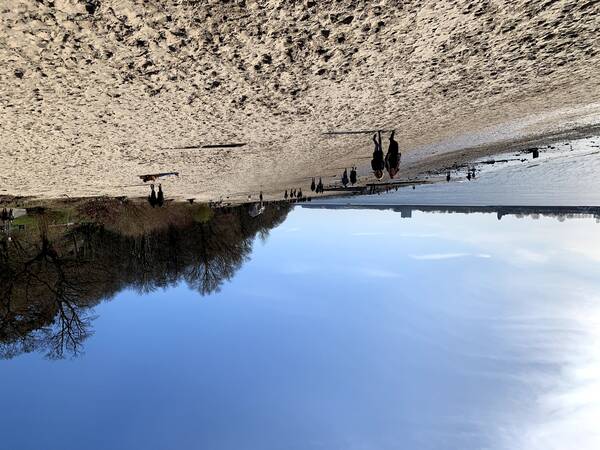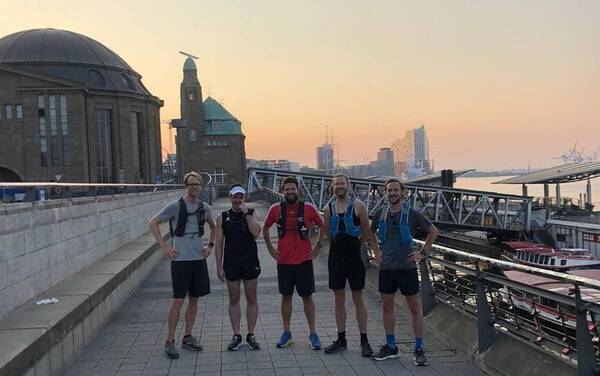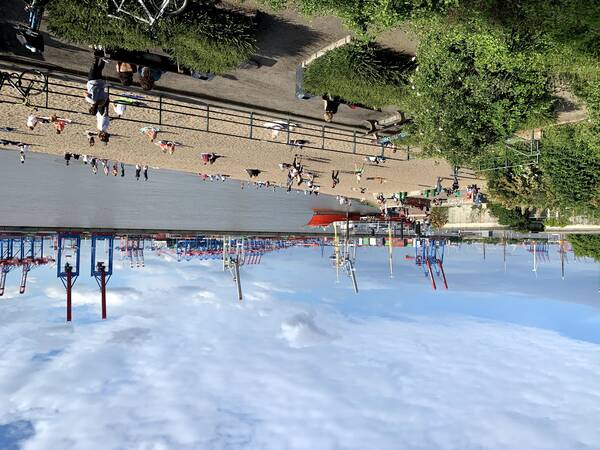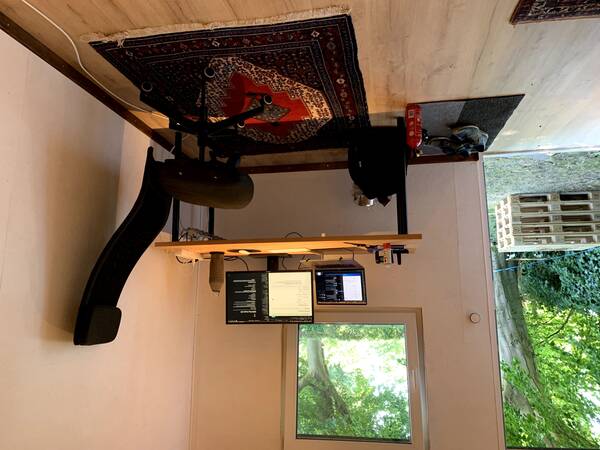 Big Marathon Personal Best
Still in July, I used my high motivation to first do a week of half marathons - 21.1 kilometers per day for 7 consecutive days. To my surprise, every single run was faster than the one before, without me really paying attention to it. On the seventh day, I nearly reached my personal best and landed at a 1:36h half marathon, breaking my personal best 10k time on the last half of it, even.
Learning from that I thought it would be time to go for a new personal best marathon. And so I did, on my birthday (28th of July), because I like to celebrate doing what I love. My previous best marathon time in Frankfurt 2019 was set at 3:17:40, so I wanted to break the 3:15 hour barrier. I chose the running track nearby to make it easier for me and pulled off an inofficial 3:10:10 even (4:30 minutes per kilometer)! The pace was steadily improving, fatigue didn't really set in until 38 km, and even though it rained in the beginning and the GPS probably stole a few hundred meters from me due to trees covering one of the corners of the lap, I absolutely smashed the record. This made me feel very optimistic that I can take on the Sub-3 challenge.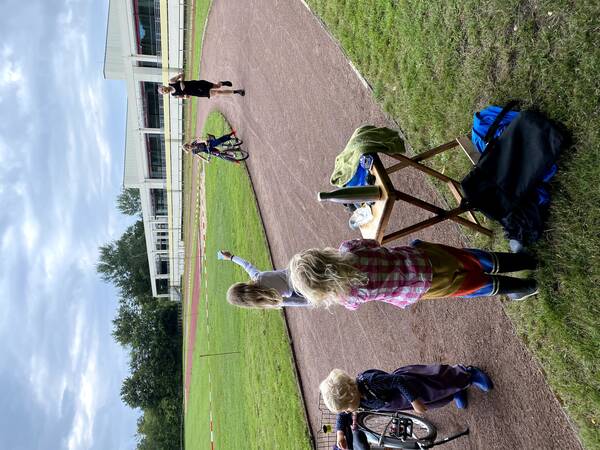 A 100k from Hamburg to the Baltic Sea
Just five days later, on August 2nd, I felt relaxed enough to take on a bucket list item. Running from my home to the Baltic Sea, where my father lives. See the blog post about it.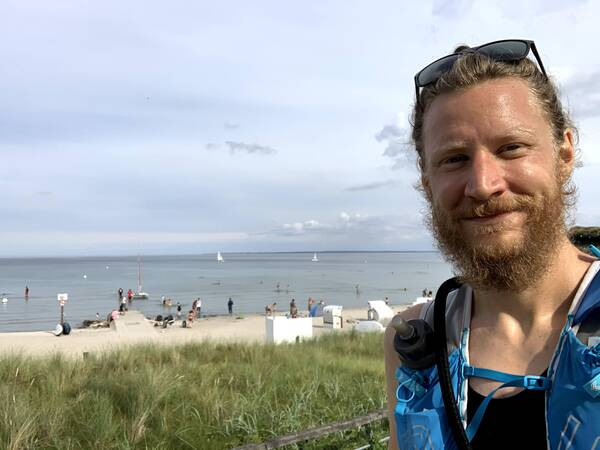 Completing the 12 Marathons
So that's marathons 9 and 10. Nearing the end of August, the running buddies Oli and Philippe asked for another early long run towards the west. By accident, it ended up becoming a marathon as well. For the last 10k Philippe and I increased the easy pace to less than 5:00 minutes per kilometer in order to still make it under 4 hours for the marathon. Good training effort.
On September 5th, Oli asked to be paced to his own personal best marathon, a sub 4 hour run. Of course, the group assembled and we successfully got him to reach that goal by following the southern loop of the 2. Grüner Ring here in Hamburg.
With almost four months left, my goal is ticked off. But sure enough, I didn't stop there. Running just is too much fun and there still is so much to discover. Here are all the bonus marathon runs I did in the remainder of 2020: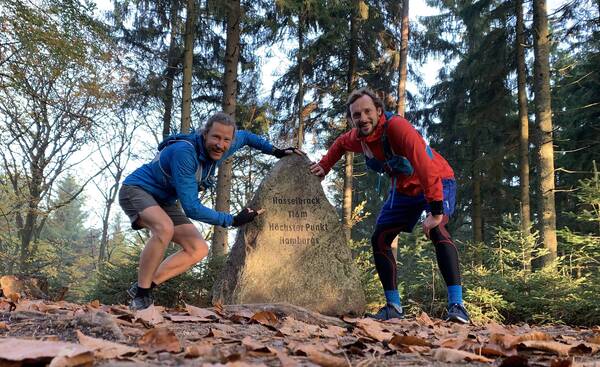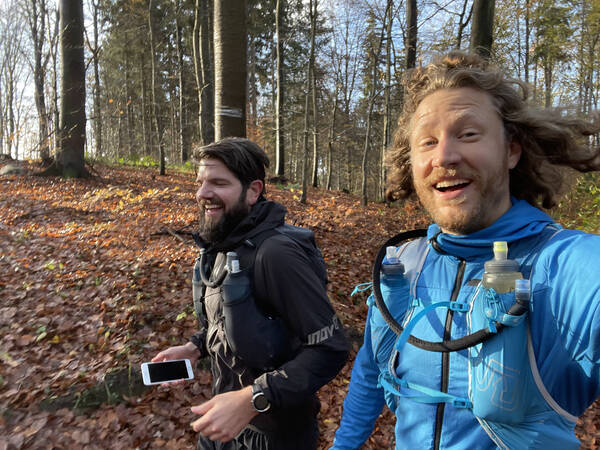 That's 17 marathons total in 2020. Is that good or bad? Good, I think. I didn't make a conscious effort to run as many of them as possible and I don't think I ran too many. I'm in good health, didn't wreck any joints or other parts of my body in the process, and feel fit in general.
Some More Running Records
Apart from the marathons, I also did another running streak month. It was October when I ran every single day again, but with a twist: the self-imposed task was to run the day of the month in kilometers on every day (#comeon1more), meaning 1 on the 1st, 2 on the 2nd, … 31 kilometers on the 31st of October. In theory that would have amounted to 496 kilometers, but I reached 590 instead. Big personal best, again.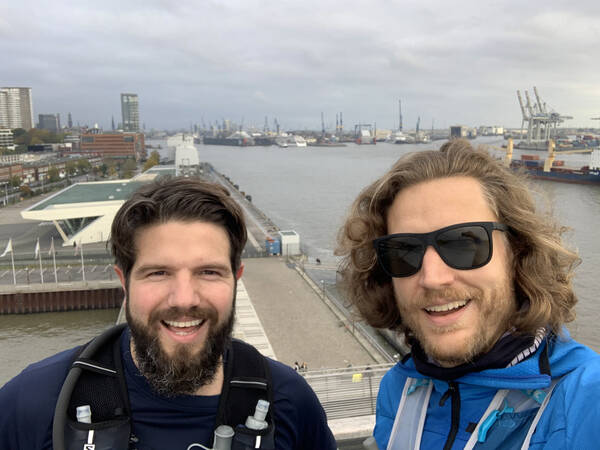 And, in November, I finally broke a personal best on the 5 kilometer distance and got it done under the magic 20 minute barrier in 19:47 minutes.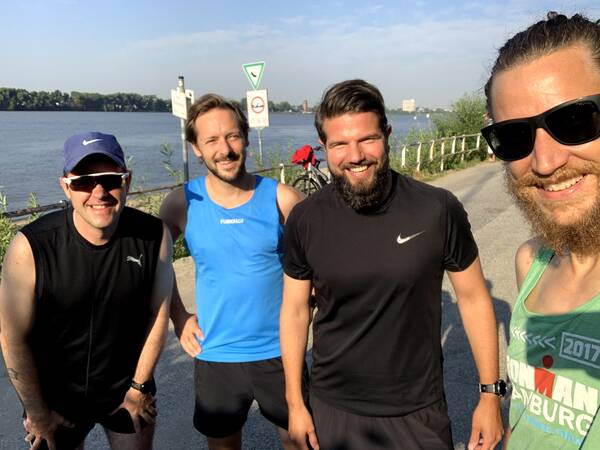 At the end of 2020 I did 4,058.2 kilometers of running in exactly 222 runs. That's 18.28 kilometers per run on average, or 11.09 kilometers per day on average. It's also a huge personal best, up from 3,139.9 km in 195 runs in 2019. 🎉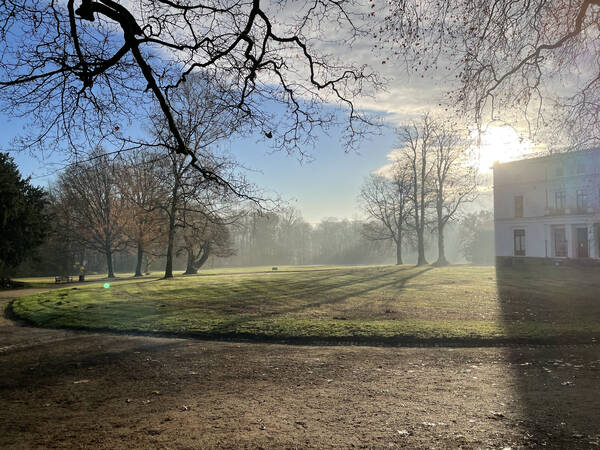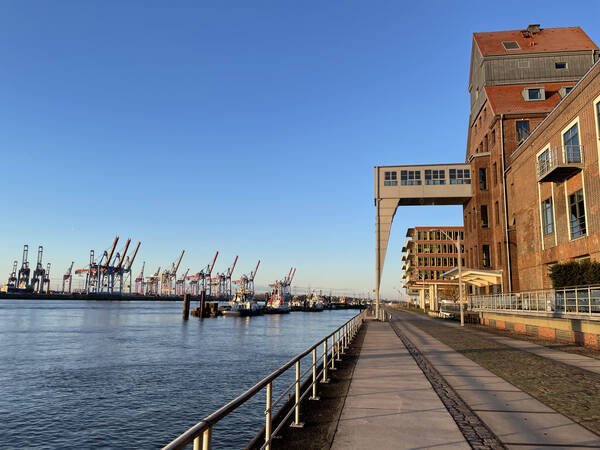 Reading 12 Books in 12 Months
For a few years now, I chose 12 marathons and 12 books per year as a good enough task to keep my body and mind fit. In the end, it's just about mental health, really. Books really help and I have come to enjoy spending time reading. That being said, during the summer I just didn't feel like reading a lot. I didn't finish a single book between May 27th and September 28th. But as the days became colder and the year was slowly ending, I picked them up again.
On the bookshelf section of this website you can see all the books I read. Especially my December was rather active with five total finished books. The main focus this year was on business books, because I became more interested in the topic while growing and stabilizing my company. The 2020 list is as follows:
Nils Wittrock: Wer jetzt noch umblättert, ist selber schuld (January 12)
Haruki Murakami: Wovon ich rede, wenn ich vom Laufen rede (January 28)
Barry Brickell: Rails Toward the Sky (March 31)
Ian McEwan: Saturday (May 27)
Janette Benaddi, Helen Butters, Frances Davies, Niki Doeg: Vier Freundinnen, ein Boot (September 29)
Steven Levy: Facebook: The Inside Story (October 12)
David Heinemeier Hansson & Jason Fried: Remote (October 20)
Jim Collins: Good to Great (October 22)
Daniel Coyle: The Culture Code (December 2)
Marcus Aurelius: Meditations (December 8)
Michael E. Gerber: The E-Myth Revisited (December 13)
Alice Hasters: Was weiße Menschen nicht über Rassismus hören wollen (December 18)
Jason Robillard: Never Wipe Your Ass with a Squirrel (December 28)
Of those 13 books, a record 4 were in German. But just like with the running, this just sort of happened. Right now, I plan on keeping that momentum going and maybe don't have such a long summer break as in 2020. The reading list is still long and reading still is a worthwhile activity for me.
That's the two main goals. Both worked out well and made me happier.
The 10 Secondary Goals
Yeah, so those were different. I got into it in the beginning of the year with lots of hope and motivation, but that changed. Certainly, I learned a few valuable lessons from it again, mainly how to phrase these goals so following up on them would actually made me happy. Here's the list with a short comment on them each.
Secondary Goal 1: Run three times during every single week, 5k minimum.
❌ Fail in April already. I learned that this doesn't help me. Sometimes I just need to take a break from running for a while, it's just natural. The motivation came back and the rest of the year was great, even without such a goal. Won't repeat.
Secondary Goal 2: Do a period of 1-3 months during which I don't buy anything new for myself.
✅ I completed this challenge in September, although I'm quite sure I did it accidentally already in the lockdown phase earlier in the year. The conscious effort was different, because I had to actively stop myself from buying a few things on a few occasions. I think the challenge is worth repeating every once in a while to live more consciously with the resources available. Asking "do I really need to buy this" in a stronger way is good.
Secondary Goal 3: Wake up every day at 5:00 AM straight for 31 continuous days / 50 push-ups per day.
✅ Yeah I didn't actually do this early-riser challenge as I intended. It's just too hard on Sophie and my own regenerative phases right now with the four kids. I'm still giving myself a checkmark here, but that's because I changed the challenge to something else and completed it: 50 push-ups per day for a month. Seemed to make more sense. I did this in August and while I pushed it too hard (pun intended) for a few days at 100 and slightly injured myself in the process, I still managed to get the total amount of push-ups to 1,560, which means more than 50 per day on average. This is also something I should and will repeat and recommend others to do as well.
Secondary Goal 4: A vegan month.
✅ This is easier now as opposed to when I first tried to do it. Now, I cut myself some slack in that I allowed products that contain traces or really tiny amounts of animal products. And because I did this in August, I had to finish a non-vegan ice-cream that the little kids couldn't here and there. Again, the essence is that eating vegan is a big part of the way to eating really healthy. So my 2021 yearly goals will include a type of vegan nutrition change as well.
Secondary Goal 5: A running streak month, run every day for at least 5 kilometers.
✅ I did this in June, and because it was so much fun, in October as well. Great challenge, very repeatable.
Secondary Goal 6: Manage a month with at least 400 total running kilometers.
✅ I never reached 400 kilometers in a month before. It's quite a lot. 12.9 kilometers per day on average. During the first streak month I did in June, this was rather easily doable, though, and I reached 454 kilometers in that month. And because I enjoyed the resulting running fitness level so much, I also broke 400 during the months of July (454), October (590), November (431), and December (459) as well. Now, I won't repeat that goal explicitly again, probably, but it helped me to learn to enjoy those big kilometer months. And also just to find out that it's not only possible, but also boosts the level significantly.
Secondary Goal 7: A month of zero alcohol.
✅ From January 4th to Mid-March this was easily achievable. Afterwards I was longing for a beer here and there, and these days I still enjoy them occasionally, as well as good old Chartreuse liquor. I think another month of zero alcohol couldn't hurt probably, but it's not a goal that sits right at the top of my list. It's not that my consumption level impacts me functioning in any way.
Secondary Goal 8: Get to 100 rope skips without a break.
❌ Yeah, just no. No motivation, didn't want to do it. I bought a good rope and was set for it, but why, though.
Secondary Goal 9: Repeat the daily 7 Minute Workouts month.
❌ I remembered how much stronger and fitter I felt after the last time, so I tried again in September. On the 17th I had no energy left and motivation was subsequently gone. 🤷‍♂️ – I can imagine trying again when I feel like it. A bit more core strength would certainly help my running and general stability, I know that.
Secondary Goal 10: Reach 5 minutes of planking.
❌ I made an effort to boost my planking skills in August, but after a few weeks with no great improvements I also felt the motivation slip through my fingers. I once made it to 3:00 minutes before nearly collapsing, then googled the current world record. Don't do that. I still think the planking would be good for me, same as the 7 Minute Workouts. It's just so boring! I probably also set the wrong goal here with that fixed one-time number. Maybe, something like "2 minutes in the morning, 2 minutes in the evening, for a month" would be smarter.
Secondary Goals Conclusion
6/10 is the result, and that's also the rating I would give myself for the choice of secondary goals and their completion ratio this year. Quite alright, but not great. Room for improvement. Most of the goals were set on the timeframe of a month, and maybe that's the problem. For 2021, I'm going to change the approach.
Taking aside the problems that COVID brought with it, sports-wise it has been a successful year for me. I wonder when I will stand at the next starting line of a real race – there were a few but it just didn't feel right. But as you can see, it didn't mean that we all had to stop running or training. Quite the opposite. I'm very thankful I got to experience so many new highs during 2020. Not in last place: meeting a new group of avid runners with whom to share it all.
How do you feel after reading this?
This helps me assess the quality of my writing and improve it.