Goals 2019: State after December and Conclusion 2019
That's it, the year's over! The final month during which I hold myself publicly accountable for the goals I set for 2019 is in the past. Time to take a deep breath.
Review the original post, January, February, March, April, May, June, July, August, September, October, and November here.
Overall, it's been a successful year regarding the goals I set at the beginning. I learned quite a few things about myself along the way and came up with new and improved goals for the future. So, how did December 2019 go – and also, the year as a whole?
Goal 1: Run one Marathon per Month
✅ Result: 1 Marathon in December, 17 in total.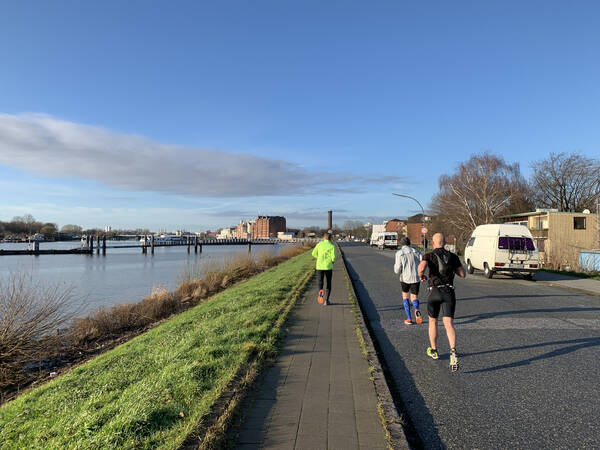 My December race was the very small and local Billwerder Bucht Marathon, which I finished on the 17th. The whole 2019 list looks like this:
Großer Plöner See Marathon
Initially, I set the goal to run one marathon race per month, which I didn't exactly fulfil though. January was the one month during which I didn't run a marathon race. The reason being that just very few of those exist at all during that month, and that my family and I went on a long trip to New Zealand on the 10th, containing lots of travel within the country during the rest of January as well. Just didn't work out.
During all other 11 months, I took part in and finished at least one race of marathon length or more, reaching a total of the 17 mentioned above. That brings my new overall total to 63 marathon races – getting closer to the magic 100!
What did I learn about myself?
While I think that running a marathon per month is a good goal and it certainly kept me trying to be fit and ready at all times, I struggled a bit with the set of rules I wanted to follow. The mentioned January problem, for example. The other problem is the definition of race. Why does it have to be a race? No reason, exactly. I make the rules. The length of a marathon, when done at a reasonable pace, is still a good task for the body to take on without the race surroundings.
Conclusion: Keep the running, don't care about the races.
Goal 2: Run 2,000 Kilometers (166.67 per Month)
✅ Result: 249.84 km in December, a whopping 3,139.88 kilometers in 2019
This has been by far the year with the longest distance run ever for me. But, as with Goal #1, I failed during one of the 12 months. That was May, during which I just did 75.4 km total. That was a weak month during which I was in a sad and slightly depressed state of mind after a long holiday that had been so great I couldn't imagine ever to experience anything remotely as good again in my life.
I'm glad that phased out after a few of weeks and I got back on track again. The unusual Hamburg Elbtunnel Marathon and double marathon weekend Aabenraa/Flensburg certainly helped with that. In terms of kilometers, September was the leading month with 435.07, because I did a distance focused concentrated training experiment in order to reach a new personal best on the marathon distance.
Lessons learned:
In that month of May, I drew the wrong conclusion and forgot that running more would actually help me get out of the mental mess. Being outside, getting exercise, keeping healthy – it's good for the soul. Learned that lesson, won't make the mistake again. Running always helps and a monthly minimum goal helps me do just that.
Goal 3: Run Every Other Day
✅ Result: 18 runs in December, 195 in total during 2019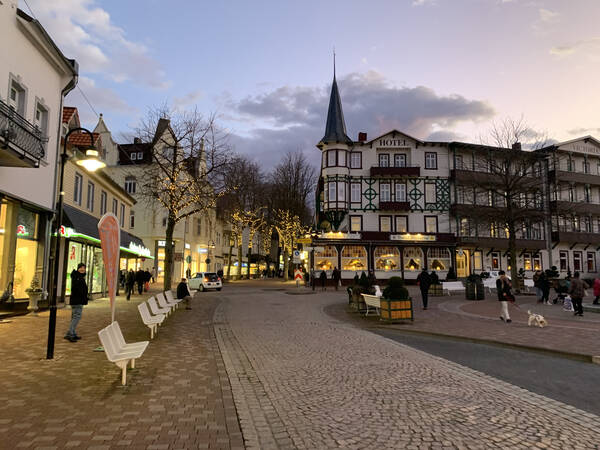 I reached the total yearly goal with 12.5 runs of a surplus. Here, I definitely learned early on, that the wording of that goal is important and I chose a weak one. Strictly running on every other day is next to impossible for me, currently. Right in January I failed that because of a long haul flight, for example. So I slightly adjusted it to a monthly measurement. If the month has 30 days, I will try to run on 15 separate days during that month. This I failed to do in three months: February (13), May (8), and November (14). The record month was September with 22 runs.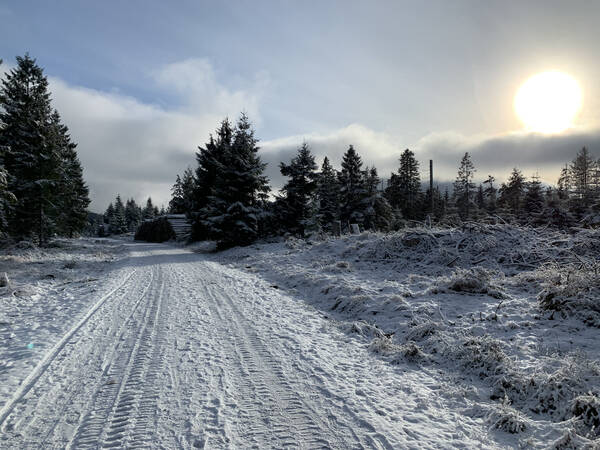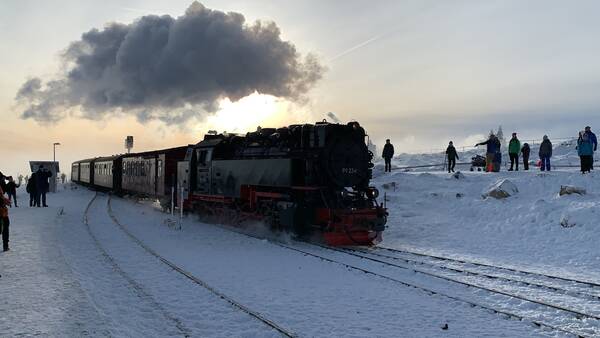 Lessons
Phrase it differently to make it achievable. Other than that, it was a good idea to do this challenge.
Goal 4: Walk 5 Million Steps (13,700 per Day)
✅ Result: 595,510 steps taken in December, 6,394,076 during the whole year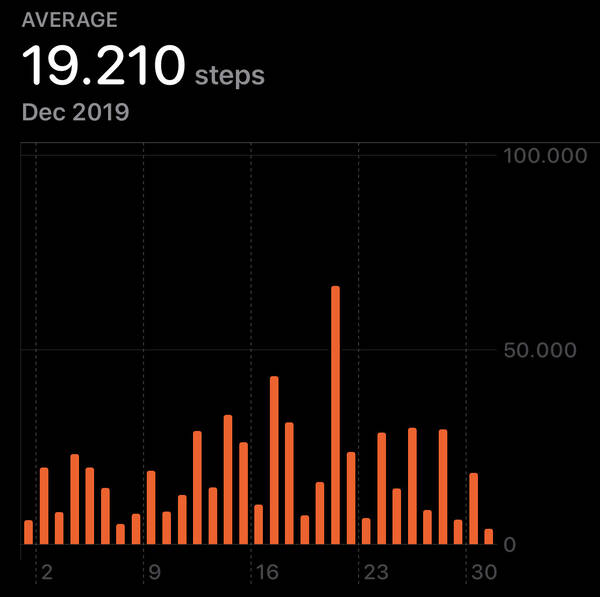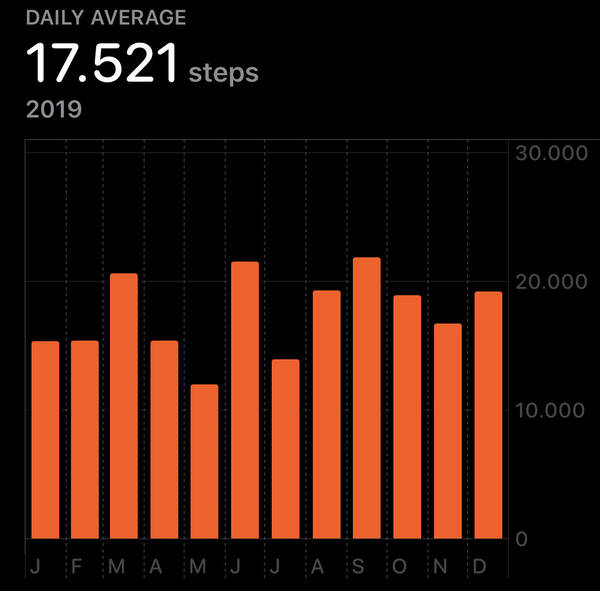 Quite honestly, this was a rubbish goal for me personally. Didn't make any sense for these reasons:
Because of the marathons and long training runs, I had many high peak days which got the average up so it wasn't a challenge at all to exceed the 5 millions total.
Keeping the step count of 13,700 steps (5 millions divided by 365 days) up on every single day is also nearly impossible for me for similar reasons as mentioned in Goal #3.
Even if I did somehow manage to do what I did last year and kept the step count above 13,700 on every single day, I don't think I would have had any significant benefit from that, because I already am rather active anyways.
Looking at my step stats, sometimes multiple times per day, didn't give me any satisfaction or positive motivation, but rather quite the contrary: it made me anxious at times. It created thoughts like "damn, spent the whole day working and only got to 5,000 steps total, such a failure" even though those days were quite successful in a different field.
The lesson
Stupid goal, don't repeat. Goals aren't supposed to make me feel bad, they should motivate me in a smart way to do a thing that's good for me.
Goal 5: Read 12 Books (1 per Month)
✅ Result: 1 book, 19 during 2019
This month I finished Edward Snowden's new autobiography called Permanent Record.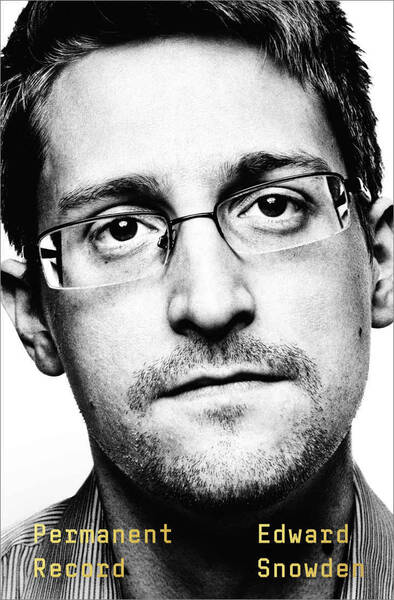 I think it's an important document of the times we're living in. Global mass surveillance is a fact. Snowden writes about his life in an interesting way, focussed on facts, with just about zero humor. It's not the place for that. For everyone who has followed him by watching interviews or listening to him talk on conferences or in interview podcasts, there isn't much factually new, but his personal surrounding story adds to the story quite a bit. Who is he, why is he motivated in such a way, what exactly happened during those few days in Hongkong, how did the flight play out – it's all rather thrilling to read about, especially the last third of the book has been a big page turner for me.
What did I learn from pursuing this reading goal?
Obviously, reading books is good. But, as with many activities society considers to be beneficial, it's sometimes hard to find the motivation. Setting a hard goal is the way to go, for me personally. This has worked really well and gave me the confidence it's the way to go. At first, I felt I might have "cheated" slightly when choosing shorter books, or books that were rather easy going or not that serious, but later in the year I changed that opinion: those books also had a positive impact in some way. The number of books, 12, worked out well as a goal for me. I don't think increasing the number will make it more fun me or improve it significantly, the steady effort is the key here.
Also, the goal gave me the idea to create a new subpage here which works as some kind of "bookshelf" for me to remember which ones I read at what point and what I thought of them.
---
That's 2019!
All five goals reached (with slight asterisks), sometimes well over the bar. I'm happy about that and think back on 2019 very fondly. In addition to those goals I did quite a few other related things I'm proud of. Like winning two races, running for the longest distance ever in my life (100 kilometers), managing to run two marathons on two consecutive days, doing an Olympic Distance Triathlon together with my wife Sophie, finishing my fourth full IRONMAN triathlon on my birthday, organizing and participating in a crazy "mountain" ultra, appearing in Runner's World magazine, and reaching a new personal best on the marathon distance of 3:17:40 hours.
All of it was possible because my company is thankfully doing great and improving even, my four daughters are all healthy and happy (although they really could let us sleep a bit more…), and my dear wife Sophie supports me whenever she can. And that's the best thing of it all.
What about 2020? Coming soon!
How do you feel after reading this?
This helps me assess the quality of my writing and improve it.