2017 – My Masterplan
What's Coming Up This Year

Ever since I've started doing this marathon thing, my willingness to plan for the more distant future has increased. Anticipation is awesome, I've realized.
In the recent years I took up the idea of making some kind of New Year's Resolutions, not in a lame, half-assed way, but for real. Inspired by Mark Zuckerberg, who famously does this every year as the whole world watches him. In the past he learned Mandarine, didn't eat animals he hadn't killed himself, read a new book every two weeks, built his own AI system for his house, and ran 365 miles. This year's Zuckerberg plan is to visit all 50 states of the USA and connect with the people living there. Quite nice, but not as impressive as the previous goals, if you ask me.
At the beginning, my own goals were easy, like running more kilometers than in the year before. For the last year, 2016, I really stepped up the game, though, because I knew I could do it.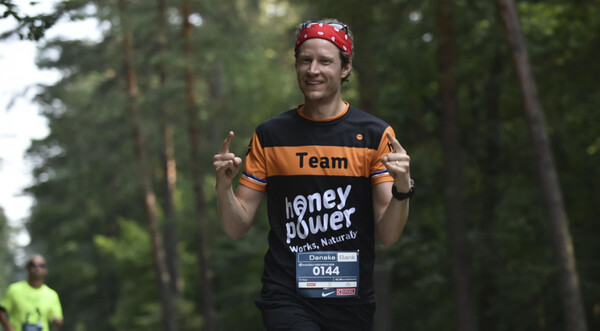 My Past Goals of 2016:
Do at least 100 runs
Run for at least 1,500 kilometers
Don't eat any kind of dead animal (i.e., going vegetarian)
Three Goals, all very simple.
Goal 1: Regarding the running, I came from doing 1,091.5 kilometers on 69 separate runs in 2015, so I thought the goal wasn't overly optimistic, but rather achievable. That's a very important point in a Year Goal, or else you'll just give up way too early. 100 runs is a good number, I thought, one run every 3.65 days on average should be doable. Right?
Goal 2: Going up from 1,091 to 1,500 kilometers also didn't seem like a stretch. 15 kilometers per run on average? No problem. For every marathon I complete, I could do 5 runs with just 10k each to offset for a 15k average, for example. I usually run 15 kilometers or more anyways, because when I get the chance to run, I'd like to really run.
Goal 3: As for the diet: I'm not a heavy person, in fact, I'm quite on the slender side. But I'm not really thinking about the weight I have, it just isn't a problem in any way, to me. But in the months leading up to the beginning of 2016 I've heard and read more and more about nutrition. Not only are there many excellent points on why a plant-based diet makes the most sense if you would like to be healthy and happy, but also a lot of athletic people prefer it and reach insane goals on it. Rich Roll, Patrick Lange, Venus Williams, Mike Tyson, Scott Jurek, to name just a few athletes.
There must be something to it, I thought. Why not give it a try for a longer period?
I learned so many new things about nutrition and everything surrounding it during this year because of that last Year Goal, that I'm writing a separate post about the experience soon. Spoiler alert: it has been incredibly positive.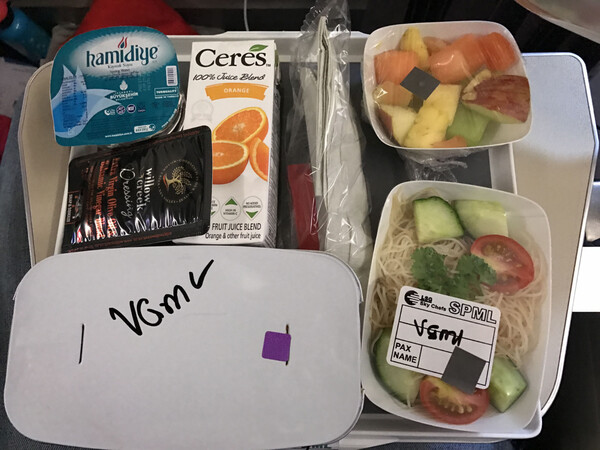 How Did it Go?
As of 31st of December, 2016, I've done 2,077.6 kilometers of running during 113 different runs. The first two goals have been reached! Over the course of the year I've corrected my 1,500 kilometer goal to 1,609 (because that's 1,000 miles), then to 2,000, because I thought I could do that, too. Also, I've adopted additional goals of biking for 1,000 kilometers (done) and swimming for 100 kilometers (done). How was that possible? Well, at least in part because Goal 3 worked out well, too: the nutrition was great.
Where to Go From Here
Although all of this may sound like a success, I see things I want to optimize for 2017. First, in training: quality instead of quantity. Just counting the kilometers put some unnecessary pressure on me, and plainly isn't the best training method. In 2017 I will get rid of kilometer goals and focus more on efficiency of the training sessions. Because a fast interval session of just 10 kilometers might offer a better training effect than a slow 15 kilometer evening run. Same with swimming and biking. So, no more kilometer goals.
What about the nutrition? Because this went really well, I'm pursuing it beyond the end of the year and incorporate it into the new list as well.
The New and Revised General Goals for 2017
Staying veggie, trying vegan: Keeping the vegetarian diet and doing at least one full month of vegan nutrition only (i.e., no dead animals and no animal products like milk, eggs, and cheese. just plants)
No sugar: Do another full month of avoiding industry sugars and general over-processed sugary food – just whole foods, plant-based
7 Minute Workout x 365: One small workout per day to improve core-strength – not exactly one per day, but as close as possible to that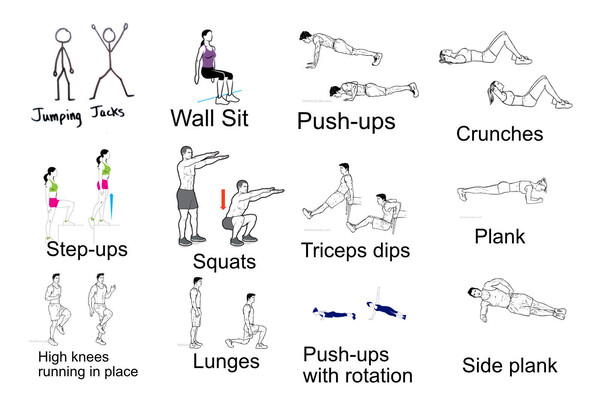 As you can see, the shift is clear. I've learned that great athletic results have an origin in great nutrition, so this is what I'm planning on focusing on, now. Also, the training has to be of higher efficiency, because of the daily time contraints I'm facing having three kids to play with and two businesses to run. The foundation has to be solid, in order to be able to go from there and achieve new goals.
But which goals?
The Races – My Masterplan
This year I'll try to beat some personal bests, too. In 2016 that worked very well, but this year I'm not particularly focussed on it. The important thing for 2017 is to finish and enjoy every race, with a special emphasis on two extraordinary events I look forward to very much.
TWO Ironman Distance Triathlons
Yep. That's
3.86 kilometers of swimming,
180 kilometers of biking, and
42.2 kilometers of running
in a row. Twice. I've said before that it's unlikely I'll ever do that again after Copenhagen 2015, because the training required is just so much. But now, I see it differently. Never say never, right? I estimate, that with a better physical foundation due to superior nutrition, and more intelligent training routines, I will be able to pull this off with even less training effort. So that's my experiment for 2017.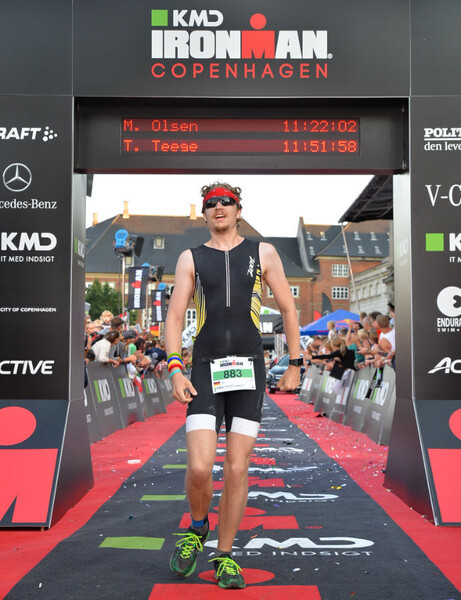 First, Germany's oldest and most popular long distance triathlon, the Challenge Roth, will be the place I'm swimming, biking, and running at on July 9.
Second, Germany's newest and probably most beautiful long distance triathlon, the IRONMAN Hamburg, will be the center of my attention just 5 weeks later, on August 13.
"Stay Hungry, Stay Foolish"
– As Steve Jobs famously said. Seems about right.
What About My EU Marathons?
As I've completed 25 of the 28 EU countries (yes, I'm actively counting the UK), the remaining three are difficult to plan. They all traditionally take place in early October. I want to keep Brussels for last, because it's the capital, which leaves Bucharest and Zagreb. Both are on 8th of October 2017. I've decided in favour of Bucharest, which means the EU challenge will be completed in October 2019. Still lots to do until then!
That doesn't mean I'll be sitting around the rest of the year. Another highlight will be my first ever Ultramarathon race! After fighting hard at the Prague marathon in May 2016, I've decided it's time to try a race even longer, for some reason. The months after that I have spend with that idea in the back of my head and open eyes for the perfect race, until some time in October I've found it:
Not too much above the 42 kilometers, very flat, in the vicinity, not a huge race, cool and approachable organizers. Everything seemed great. Just one detail: it was already fully booked when I found out about it. Oh no!
*Sad Trombone Sound*
Despite of that, I've emailed the guys and said I'd like to run, and if there's any possibility, they should let me know. Just about three days later I received a response: one guy had dropped out and therefore I was in – how lucky is that!
I'm looking forward to see how that will go – and how many HoneyPowers I will need to eat –, be sure I'll write about it here. The nice organizer is counting on me doing that, as he likes this blog. Also, he and I recently made a deal that we will provide the particpants of that race with some HoneyPower to try out. It's shaping up to be an interesting race!
Everything in Between
Those are the main events. But two classics need to be there in 2017, as well. Those are:
Hamburg Triathlons: as in 2016, I'm going to do both the Sprint distance and the Olympic distance on the ITU Hamburg Triathlon weekend again. The Sprint will be special to me this year, because I've finally convinced my dear wife Sophie to join me! It'll be her first ever triathlon, and I will be doing my best to motivate her and help her train and stay by her side during the race itself. That's something I very much look forward to.
So far, the whole plan looks like this:
January: Vacating in South Africa. Some training runs at 30 degrees.
February 12: Wilhelmsburger Winterlaufserie, Part 2 2.5 hour run
February 19: Bramfelder Winterlaufserie, Part 4 20k
March 12: Wilhelmsburger Winterlaufserie, Part 3 2.5 hour run
March 19: Bramfelder Winterlaufserie Part 5 20k
March 26: Elbe-Lübeck-Kanal Ultramarathon 61k
April 02: Ostseelauf 21.1k
April 09: Wilhelmsburger Insellauf 21.1k
April 23: Hamburg Marathon 42.2k
April 30: Wedel Halbmarathon 21.1k
May 28: St. Pauli Lauf gegen Rechts 7.5k
June 04: Cologne12 12k swim: I'd like to finish this time
June 11: Ironman 70.3 Kraichgau 1.9k swim, 90k bike, 21.1k run: warm-up triathlon
June 25: Hamburg Halbmarathon 21.1k
July 02: Spreehafenlauf Veddel 13.6k
July 09: Challenge Roth 3.8k swim, 180k bike, 42.2k run
July 15: Hamburg Triathlon Sprint with Sophie 500m swim, 22k bike, 5k run
July 16: Hamburg Triathlon Olympic 1.5k swim, 40k bike, 10k run
August 13: Ironman Hamburg 3.8k swim, 180k bike, 42.2k run
August 16: Inselparklauf Wilhelmsburg 12k
August 27: Blankeneser Heldenlauf FANATIC 21,2k
September 03: Airport Race 16k
September 10: Alsterlauf 10k
September 15: Lichterlauf Harburg 12k
September 17: PSD Hamburg Halbmarathon 21.1k
September 24: Alstertaler Volkslauf 21.1k
October 01: ÖtillÖ 1000 Lakes Swim Run 33k run and 10k swim, 12 runs / 11 swims
October 03: Köhlbrandbrückenlauf 12k
October 08: Bucharest Marathon 42.2k
October 29: Maybe Frankfurt Marathon – undecided
November 05: New York City Marathon if I am lucky at the lottery
December: Some more of those "Winterlaufserien"
It looks like it's shaping up to be quite the year! If you have any suggestions on what to put in between those dates, I'll be happy to hear them. There are so many cool races out there that don't receive the attention they deserve.
Also, I'm always interested who I'm going to meet at which event and what plans you might have! Feel free to connect on social media, I'm easily reachable.
Thanks for your attention and I wish you a great start into 2017!
How do you feel after reading this?
This helps me assess the quality of my writing and improve it.