Goals for 2021
Finally a new year for new plans! Yes, I know that it's still an arbitrary point in time, but who cares. I like making these plans. After 2020, which was certainly quite different but somehow worked out well for the goals I set, I'm keen on making 2021 an enjoyable year while working with the restrictions we've all been facing and will be for a while.
We all had to find that adaptability quality within us during the last year. There were so many changes to our everyday life in 2020 that now we're longing for stability, I think. At least I am.
But I must admit that I personally haven't been impacted in a challenging way.
In the first months of the pandemic business was tough for my company, too, but we recovered quickly and successfully got rid of our newly rented office in favor of the home office. Due to her job at the hospital, Sophie had to take what felt like dozens of PCR tests for the virus over the months, and a few times we were really eager to find out the results as quickly as possible in order to minimize the probability to infect the more vulnerable people in our family.
Taking care of the kids during lockdown and getting the work done at the home office wasn't easy every day, but it's fine. Missing out on relaxing holidays and parties for a while? Not great, but not the end of the world. Wearing the masks and no marathon races anymore? Not a problem at all.
I'm not complaining, as you can see. It's an easy situation for me to be in. But I feel really bad for those countless people who either suffered from the disease, or even had a loved one suffer or die. Or lost their job or business which they had built up for a long time. It really sucks. Our company received many more applications from freshly laid off graphics designers and programmers than usual, and we obviously can't hire them all. Musicians, actors, people working at restaurants, many types of freelancers, places relying on tourism: what a harsh situation to find yourself in. I really hope they receive the necessary benefits from their governments and can get back on their feet soon.
The Year of Stability
I am still a fan of hard goals to reach for during a defined timeframe. But I am also interested in the different approach popularized by CGP Grey and Myke Hurley, The Theme System. Basically, the idea is to choose a fitting description for the year (or season) ahead, under which you would like to live and have your decisions influenced by. During the last few months I have thought about that and landed on the term "Stability". While 2020 was a year of Growth for me in a few different areas, I would like to plateau for a while, now. To make sure everything which is part of my life feels right and stays safe and stable.
There can be a theme but some hard goals in addition as well.
It's probably no one's surprise that I am keeping my 12 & 12 goal, very much in accordance to the Stability effort. Never change a running system (pun intended)!
12 Marathons & 12 Books
It's still great, it's still fun, it's still the right amount. On the marathon side I have been known to overreach the number, but that doesn't make me want to change it to a bigger number. Shooting for a minimum of 12 feels healthy.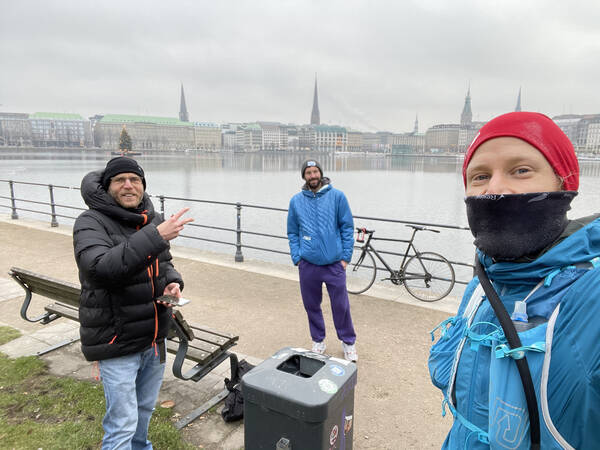 Regarding the reading, I think I should do a bit more of it. During 2020, I have barely reached the goal and got to 13 in the end mainly due to a December reading sprint. I will keep an eye on it in 2021 in order to have a more constant flow of reading and further integrate it into every single day. When I someday finally manage to get rid of an unhealthy habit of mine, doomscrolling through Strava, my RSS feeds, and sometimes even evil Instagram, I will hopefully be able to finally make reading books a far bigger part of every day. It's clear that there are more benefits to it.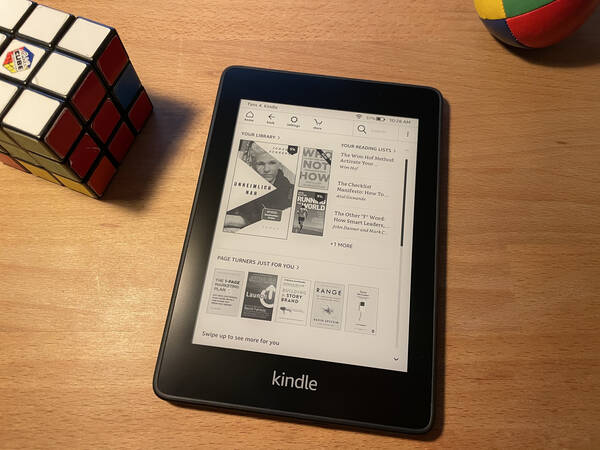 Races?
I have this document named Marathon Masterplan in which I write down all the races I have booked for the months ahead. I currently use an app called Notion for keeping track of all the information in my life, by the way. In recent years, I have looked through the document, added and changed items excitedly every few weeks, but last year just a bunch of strike through actions happened. Many of the races I had signed up for 2020 were then moved to 2021, so technically I am signed up for quite a bunch of them during this year. But who knows if anything will actually take place.
As of right now, that Masterplan looks like this:
I am pretty sure that the big city marathons and the Hamburg triathlons will be cancelled this year as well. It's too unlikely to keep the masses of spectators in check or have the majority of them vaccinated in time.
That leaves me with four Austrian trips: Kärnten Laufklassiker, Mozart 100, Arlberg, Rauchwart. Kärnten is usually a big event, but I see a chance that they are able to pull it off. Mozart has a realistic chance as well, and Rauchwart is very small and my buddy Jürgen, who organizes it, was even able to make last year's edition legally and safely take place in the fall of 2020. We'll have to wait if travelling from Hamburg to Austria and staying there for a few days will be allowed and safe again until those four dates.
What Can I Do Without the Races
During 2020, I just shifted to lots of running on my own or in smaller groups. I set some smaller goals like doing a 5k personal best and trying to beat my marathon best. Also, going for big distance ultras alone or with others was enjoyable. So that's the plan for 2021 as well:
Trying for a new marathon personal best, hopefully around 3:05 hours now.
Run a half marathon in less than 1:30 hours.
Break the 40 minutes barrier on the 10k distance.
Go for a 100 mile run.
Loosely, I'm thinking about doing a fast marathon in March or April. During the training phase for that, I might be able to achieve the half marathon and 10k best times as well, if Peter Greif's plan doesn't destroy me.
In May, I might run a 100k with Oli, because he mentioned he would like to try that distance. This is solely depending on if he feels up for it at that time.
During the summer, especially if the Mozart 100 race gets cancelled – for me that's the main event of the year –, I would like to try a 100 mile run. It's 160.9 kilometers, and that sounds like a lot, but I think I can do it. There are no concrete plans for a route, but I'm probably staying in Hamburg's vicinity to make it easier to get some support by friends and family. The rough goal would be to make it during daytime, which means starting very early (3 or 4 AM) during the summer and hopefully finishing it before the sun sets, leaving me with around 18-20 hours to complete it. As I needed about 11:30 hours for 100k, this should be possible.
Total Distance Goals
In 2020 I broke 4,000 total running kilometers for the first time. At the beginning of the year I set the goal to 3,000, and when I broke those, increased it to 3,660 (because that's 10 per day on average) and subsequently to 4,000 when I broke those, too. I'm torn if that total distance goal helps me, though. It's creating a bit of anxiety if I'm behind. I don't need that feeling. On the other hand, that anxiety gets me motivated and out the door. So maybe it's just about the right mental framing? I'm not sure, but for now I haven't set a kilometer goal and will see about the consequences of that.
A little side note, here's the 12 years I have been running so far, including total kilometers and number of runs:
| Year | Total KM | Runs |
| --- | --- | --- |
| 2009 | 207.2 | 20 |
| 2010 | 576.0 | 52 |
| 2011 | 479.3 | 39 |
| 2012 | 572.8 | 42 |
| 2013 | 605.7 | 37 |
| 2014 | 565.2 | 32 |
| 2015 | 1,091.5 | 69 |
| 2016 | 2,077.6 | 113 |
| 2017 | 1,661.5 | 105 |
| 2018 | 1,220.9 | 65 |
| 2019 | 3,139.9 | 195 |
| 2020 | 4,058.2 | 222 |
Other Secondary Goals
Last year, I had set 10 secondary goals at the beginning. Some turned out to be fun, some not so much. In the end I completed 6 of them. For 2021, I'm choosing to not make a list of these types of smaller goals. But, I have taken a few lessons with me and will focus on nutrition and exercise in a more focused way.
Firstly, after having completed two totally plant-based months in the past, and feeling great during it and afterwards, I feel positive that I should increase that effort some more. But going a hundred percent all in seems a bit too difficult for now, so I was contemplating different approaches for it. The solution I have come up with is one of positive reenforcement, and it goes like this:
Make it to 200 total days in 2021 on which I only eat plant-based.
That way of phrasing it breaks it into 200 little daily wins instead of that one day that destroys a streak and makes me feel like a failure, for example. For every day, I write a little checkmark into a Notion document in the evening, if I managed to go completely plant-based. That's a good feeling and will hopefully make it possible for me to transition easier. And it also leaves the option for a huge number of days of my previous standard, the pescetarian one (no meat, but fish).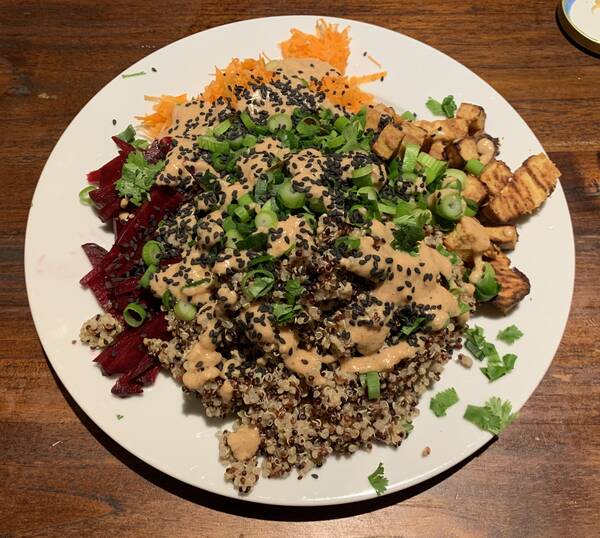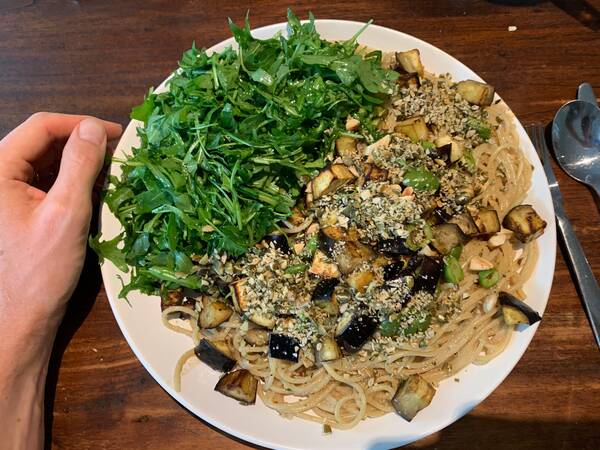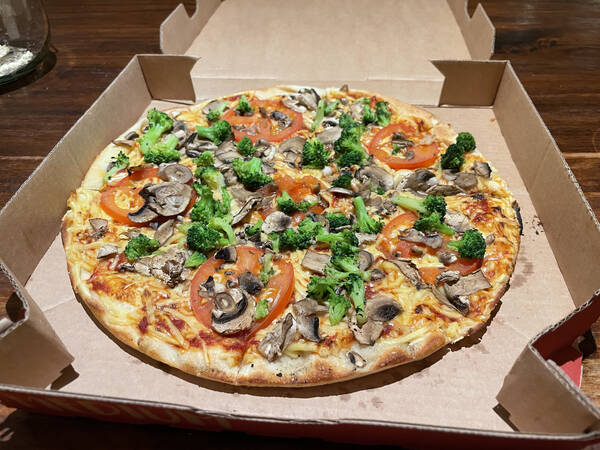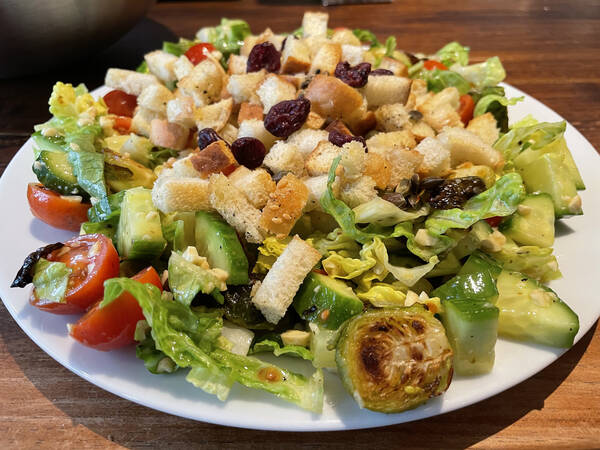 Another effort is to get the strength training going again. I've said it many times, it has always helped my running and keeping me pain-free in general to do daily strength training of sorts. Minimal impact, minimal time effort, but a solid outcome. Motivation was still low, so I came up with a solution recently: get together a bunch of friends into a messenger group and set the common goal to do 50 push-ups every day. Whoever finishes the task, posts it into the group, creating a positive sort of peer pressure. A few days in, it's going well.
Biking
The last time I have made a real effort on a bike outdoors was IRONMAN Hamburg 2019. I still bike every day, but for transportation reasons. My friend Mathias told me about the running improvements he made training on a home bike trainer and I got curious. My triathlon bike was hanging sadly on the wall for more than a year, and when I found a service that would allow me to rent one of those usually very expensive Wahoo KICKR devices to make a stationary training bike out of your normal bike, I went for it.
The training device connects to the computer via bluetooth, and when signing up for that online training service named ZWIFT, you can ride through virtual worlds, do interval training sessions, or join groups of other real people who are also training at home at the same time. So far, it's been lots of fun for me and I find myself on it every couple of days.


What Makes Me Happy
That's really the question behind all these goals, isn't it?
I'm still figuring it out. But a combination of outdoor time, physical activity, and good nutrition seems to get me somewhere. This winter has been a lot easier on my mental health, and that's mainly because I made the decision to increase the running during the short days and bad weather, I'm sure.
It's not so much about what I want to improve about myself, it's just a way of spending time that makes me feel good. Staying healthy and learning new things. Traveling would be nice, too, and always had a positive impact. Maybe during summer it will be possible again.
The Goals of the Decade
Some argue that the 20s decade just began, on January 1st of 2021, not 2020. But I'm not starting from scratch here, I had one year of working on the decade goals. Ten percent are over. So let's see, quick recap:
Qualify for and finish the Western States 100 → Getting better at ultra running.
Finish a marathon race in under 3 hours.
Grow my company to 10 employees.
Western States 100: Right off the bat, the first goal is already uncertain. No one knows how the pandemic will develop during the years ahead, especially in the US, where that particular race is located. And with all the horrible things happening in the US, the country is currently not first on my list of possible awesome vacations. I mean, being with a few hundred ultra runners in a rural part of California would be fine, I think, but the huge travel distance also plays a bigger role for me now. I have had a shift in mindset regarding the amount of CO2 blown into the atmosphere just for a fun race. The European alps are just as good and reachable via train.
Still, I'm probably going to enter the Western States 100 lottery if I manage to finish my first qualifying race, Mozart 100, this summer, just for the fun of it. But in the future I won't look especially for qualifying races but rather do whatever I feel like doing in the world of ultra running. Possibly lots more local stuff.
So I am replacing that goal with getting better at ultra running. Trying a 100 mile run is also on my list for 2021, but who knows if it will be possible right away. Another thing would be to get under 10 hours for a 100k run, I had that on my mind for a while as well (current best is 11:27 hours).
Sub-3 Hour Marathon: I'll keep this goal in mind. In 2020 I made a leap from 3:17:40 to an unofficial 3:10:11 marathon, which is a good part of the way to Sub-3. Trying to improve it is still fun and satisfying. I will not push through as fast as possible, but give it more time instead. This spring, I plan on going for a 3:05 hour marathon, unofficially again as there are no races still. Depending on how that goes I'll adjust the plan accordingly. But this goal is probably completed a lot sooner than in 10 years, I'm thinking right now.
Growth of the company to a team of 10: This is looking good, as well. Starting 2020 with just Maxim and me, we quickly expanded over the course of the year and have been 7 people by the end of it. I'm very happy with that, but I think also in this area I shouldn't move quicker than necessary. It's part of the "Year of Stability" theme for me to keep the company at this size for a while and focus on the current members' needs instead of finding more new ones. Some would like to work more hours, for example, so I am trying to make that possible.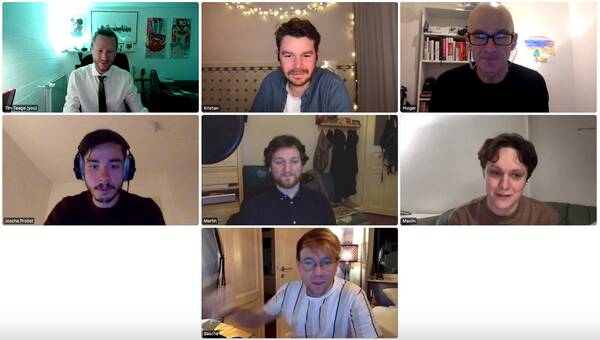 Goals Conclusion
Writing this yearly post is always lots of fun for me. In a way, it's a reflective task, more so than writing about the previous year. I'm excited about all of the goals and making them public manifests them from an idea or a private note into something real. I also enjoy reading these type of posts from others a lot, so if you've done your own or have suggestions, please contact me down below!
Have a great 2021, everyone.
How do you feel after reading this?
This helps me assess the quality of my writing and improve it.