Halftime: How 2021 is Going
Making plans is one thing, following through with them another. Now, after the mid point of 2021, it seems like a good time to pause and reflect, and maybe, course correct.
The Year of Stability
In contrast to making hard goals, a good additional method to utilize seemed to be setting a theme for the year. I went with Stability, because I would like the sometimes chaotic growth of previous years to relax and plateau for a while. This is connected to more reflective thought processes as well. Asking myself questions like "will this decision lead to more stability or more upheaval, likely?" or "how is this decision going to help me further my efforts in regards to stability?" has for sure been helpful.
I have to remind myself of it from time to time, but because I can see how it helps, I'm keeping the theme.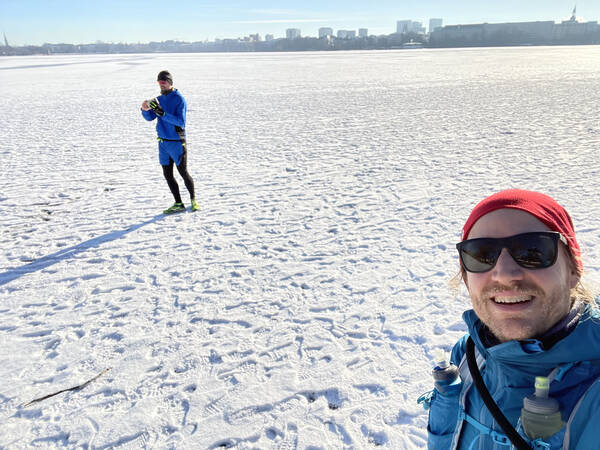 12 & 12
Part of my stability plan is to keep going with 12 marathons and 12 books per year. Something for the body, something for the mind. Halfway through, I'm quite on point with 6 full marathons and 7 books.
With reading, I have found a new routine which works better for me: taking the kindle with me to the places I spend time within the house (working from home still) makes it more accessible and therefore reduces the friction to pick it up and read a few pages. In the evenings I also now make a focussed effort to read for around a half an hour before bed-time. Depending on the type of book, I will sometimes read at the desk and make notes, or while winding down in the bathtub. You have to help yourself to ease into the habit. All of this has been enjoyable and improved my well-being, and also, knowledge base. Spreading the books out evenly over the whole year as opposed to panic-reading five books in December as I did in 2020 is also good step up. I just had to experience the stress in order to make a change here, I guess.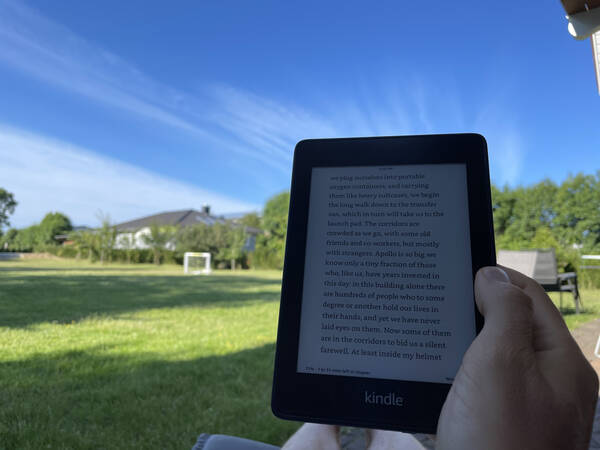 List of 2021 Books
Running, however, was a mixed bag between January 1st and the end of June.
I started strong and got to 6 completed marathons, including one 50k, by the end of March already.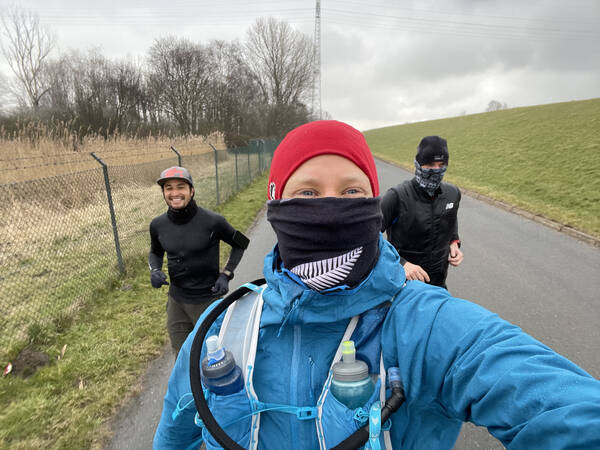 Afterwards, I went with a training plan in order to reach a Sub-3:05h marathon, which is also part of my 2021 goals. My friend Philippe joined in on the fun and we pushed each other, until after around six weeks it culminated in a successful Sub-1:30h half marathon. This was also a goal for 2021, so that's another ✅.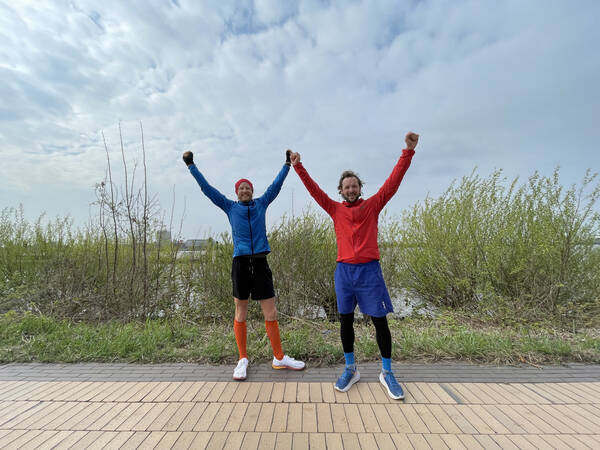 Unfortunately, right on the day after that fast half marathon, I injured my right ankle while sprinting downhill chasing my youngest daughter on her push-bike after she had lost control over it. Due to the adrenaline, my own injury didn't become apparent for a few hours, in contrast to those of little Ida. After a few hours at the children's hospital, it became clear that her bloody scratches were all just superficial. Such a relief. I, on the other hand, had a few weeks of painful running ahead of me.
Shortly after that accident, I had planned to accompany my friends Angel and Oliver on their quest to run 100 kilometers in one go for the first time. The plan was to pace them and share my experience from successfully doing just that two times before, but after 35 kilometers, the ankle pain got too intense. So I went home, got the bike, and played bike support for the last half of their run. Both Angel and Oliver finished. 💪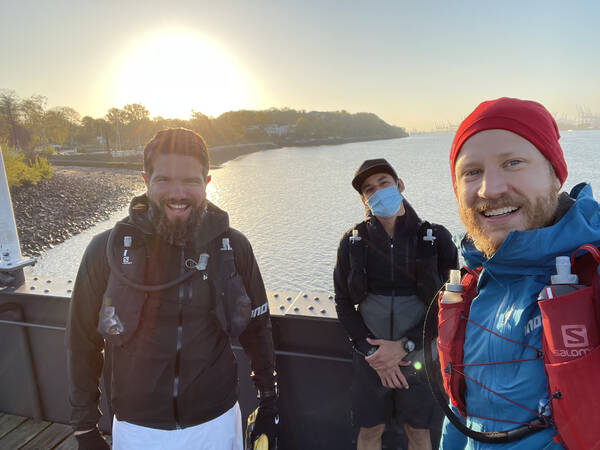 No chance for a fast marathon. Now, two months later, I feel like I'm fine again and will try to do another full one soon.
List of 2021 Marathons
Races…
Still nothing. The big city ones are still being postponed or canceled left and right, and the smaller ones haven't yet been interesting or practical enough for me. The only realistic one on the horizon is Mozart 100, which as been postponed to the beginning of September. I am looking forward to that challenge and so far it looks like there are no huge obstacles for it to happen safely. Also, my running buddy Oliver recently signed up for that race as well, another reason to go!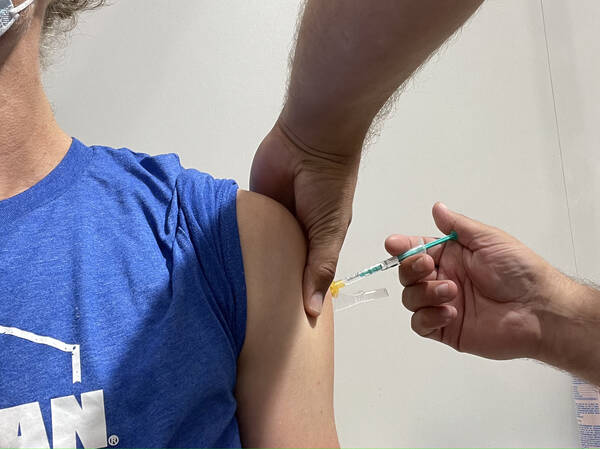 Personal Bests
Getting the marathon best below 3:05 hours has yet to happen. I'm still motivated and hopeful I can get this done by the end of the year.
Run a half marathon in less than 1:30 hours ✅ – this was an odd-ball run. After a few weeks of good training together, my friend Philippe and I both reached the goal. His finishing time was clearly below at around 1:29:20, but mine not so much. Pacing went fine the whole time until 18 of the 21.1 kilometers. Suddenly, I felt a strong and previously unknown pain in my stomach I couldn't ignore and had to walk stooped over and grimacing for around 200 meters, until it weirdly just disappeared and I not only was able to pick up running again, but even made it up to a pace higher than before (around 4:05 min/km), managing to reach the 21.1 kilometer mark after exactly 1:29:58 hours. Close call! Still not sure what happened there, but I decided to pick up more core strength training as a measure.
Running 10 kilometers in less than 40 minutes is harder for me than it sounds, it turns out. Currently my personal best is at around 41:20 minutes and I can do both 5k in less than 20 minutes and 3x 3k intervals in less than 12 minutes each, so it doesn't seem to be far away. Just a week ago I made an effort to break the 40 together with two friends, Rasmus and Mathias, on a 400m track, but we all failed due to the heat of the day. At 7:30 AM the thermometer was already at 27 degrees Celsius, so we had to drop the pace and call it a day at different stages into the 10k. Here, as well, I am confident this is going to work at some point during the rest of the year.
Go for a 100 mile run. Hasn't happened yet, and as of now I'm not convinced it will happen during 2021. Thinking about doing this solo at some point in the fall fails to get me excited. I'm thinking I might instead wait for a good-looking 100 mile race. As a matter of fact, I have recently signed up for Tarawera 100, coming February 2022, but as it's located in New Zealand and the travel situation remains unclear, I see the chance of that happening at around 10 percent. We'll see how the year goes. They have a clause allowing me to move participating to 2023 free of charge and without any questions asked. Fair move.
With going Sub-3:05 on the marathon and Sub-40 on the 10k, in addition to finishing the Mozart 100 within the time limit of 22 hours, I think I have enough running on the plate as it is. Feels like a good selection.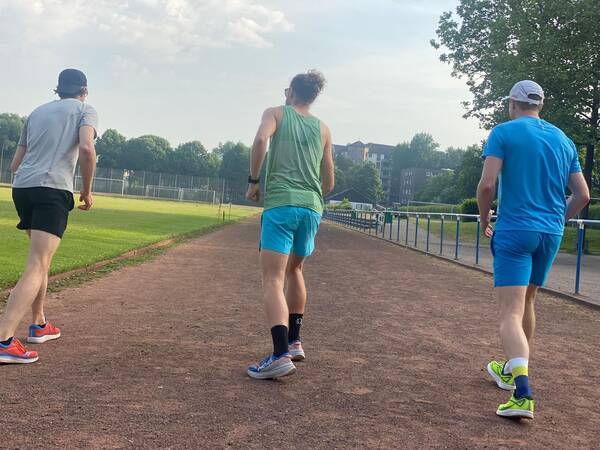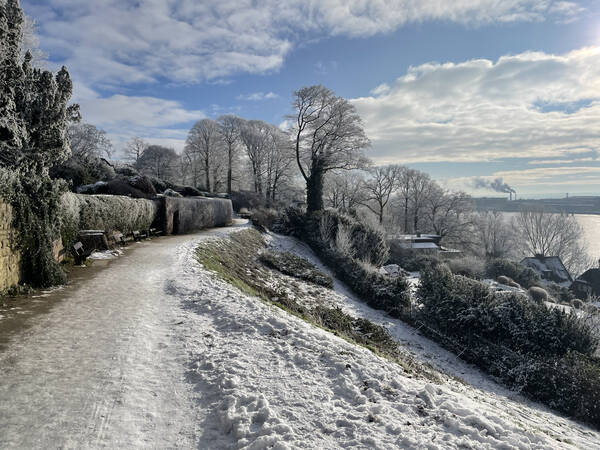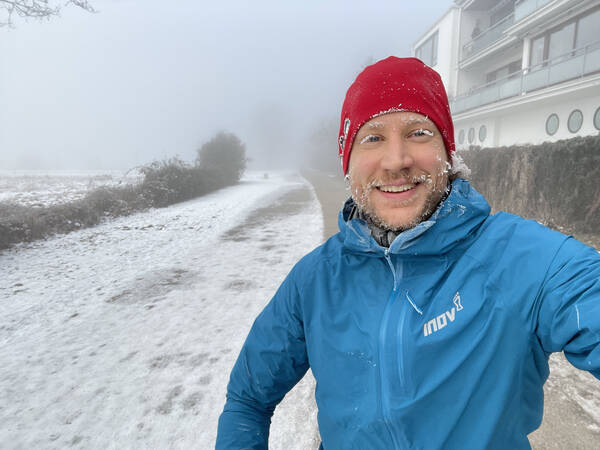 Total Distance
For the first few months, I intentionally haven't set a total running distance goal. That's to see how it would naturally flow – how much running I would like to do. The months varied a lot more than usual this way.
January: 276.6 km
February: 402.6 km
March: 311.3 km
April: 349.0 km
May: 185.1 km
June: 425.8 km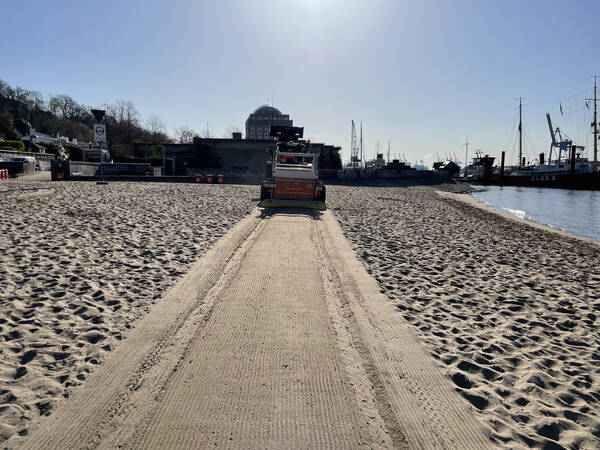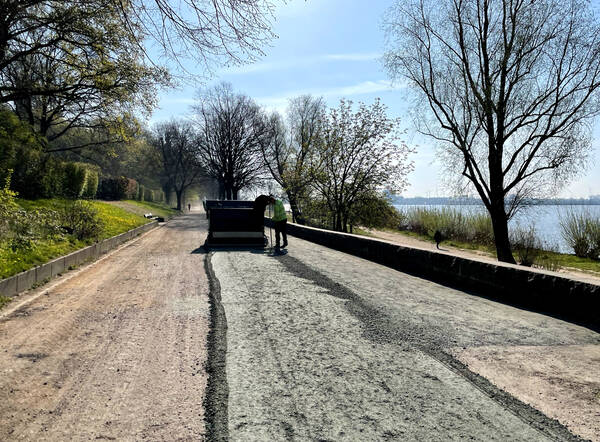 I think having no goal has helped me. During the most recent two months I realized that around 300 kilometers per month seem to be the sweet spot for me. While a slow month is sometimes necessary, I always seem to be getting in at least around 200 kilometers and in a good month I land at about 400. The variation is good. Multiply 300 by 12 and you get to 3.600 kilometers total for the year, which is what I have recently set as my new total distance goal for 2021. Seems about right. (Maybe I'll add another 50 kilometers on December 31st in order to get to 10k on average per day, again 🤓)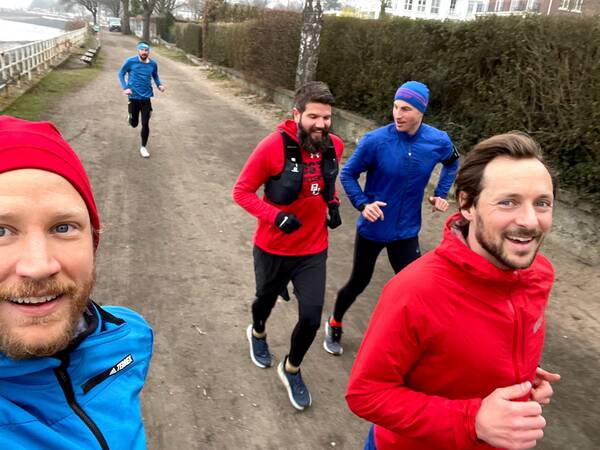 Of recent interest to me have been running streaks again. Officially that's at least 1 mile (1.61 km) per day, every day. This June I did another #10keveryday for 30 days, as I did in June of 2020. It's been great and I'm thinking about extending that to an open-ended streak soon, but with less distance. Maybe 5 km or 30 minutes per day are possible. The inspiration for that came from Hellah Sidibe, who's been on it for over 1,500 days now and just radiates positivity all around. Check his interview in the Rich Roll Podcast if you'd like to get motivated.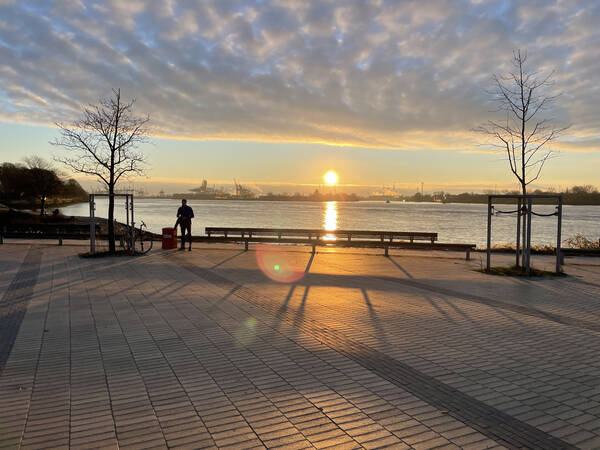 Additional Fun Challenge: 200 Days of Completely Plant-Based Food 🌱
In the field of nutrition, the quest for 200 little wins instead of one or multiple streaks turned out to be a better idea. Positive framing has the power to change so much.
With the first half of the year gone, I have made it to exactly 123 days of no-exception plant-based nutrition. The effort wasn't big, as most routines are already in place, for example my standard breakfast has already been just plants for many years. Cooking lunch at home was sometimes made possible via the cooking boxes we picked up ordering regularly again and which contain great vegan options. Eating outside with no animal products is getting easier every day, not only due to less COVID-restrictions but also due to expanding menu options at many restaurants. You can even have a vegan meal at McDonald's now, which I did twice during these last six months. That's a guilty pleasure still, though. I tell myself that ordering vegan at McDonald's will at least increase the demand a bit more and therefore further the change that has to happen at that company.
I wrote down the reasons for sacrificing a plant-based day whenever I broke the rules, which has been interesting to see as well. There were times when I thought about stopping the challenge because it punctually felt annoying, but a few days later I came to my senses again. It's not that hard, and the advantages still clearly outweigh the cost.
To be clear: whenever I'm not consuming just plants, I default back to my previous pescetarian style, which means, being a vegetarian but eating fish from time to time. No meats ever.
Food worth it for me, in order of awesomeness:
Salmon in general. Delicious, healthy. In Sushi, cooked, smoked, on a roll, cured. So far I haven't seen Seaspiracy, but when I do, salmon might be over for me.
Chicken eggs. Scientifically speaking, they provide the best possible proteins for humans we know of. Also, I love the taste. Scrambled, boiled, poached, always good. Horrible industry surrounding the production, again, unfortunately.
Hand-made baked goods, especially the croissants made by the French employees in the Ottensen neighborhood's Pâtisserie. To die for.
In general, vacations. We went on two of them this year, the first one together with my in-laws, the second together with my parents and sister's family. Both times I went full pescatarian just to be more compatible and avoid being a nuisance. The older generations tend to not have a lot of understanding for veganism.
Candy and sweets. Plant-based chocolate just isn't there yet, I think. Cookies are getting closer.
Close-by restaurant Block House. It's like a McDonald's but slightly more posh and incredibly kid friendly. The food is fatty, salty, sweet, full of dairy, and so it pushes all the triggers in our brains.
During German asparagus season, the egg-based Hollandaise sauce makes me just so happy I'm thanking the Gods for its existence. I tried a vegan substitute, but that wasn't good enough yet. Maybe for next year's season someone will come up with a working recipe.
Good hand-made ice-cream. Mostly the plant-based options are great, I feel. Ben & Jerry's, for example, have put out a bunch of amazing plant-based variants. But every now and then, a dairy-based puts a slightly bigger smile on my face.
In conclusion, this 200 days of the year challenge is great and I would recommend it to others as well. Maybe you? Starting with 10 days during the next month? Making a checkmark somewhere at the end of a successful day feels as good as the plant-based nutrition itself.
Other Sports
Biking has been interesting and my motivation has picked up again since I converted my city-racer to a sort of gravel bike, with opens a lot of options for tours in the area. The rented stationary Wahoo bike adapter for virtual cycling went back to the provider, though. I lost interest after around two months. But for the upcoming winter I will probably take it up again.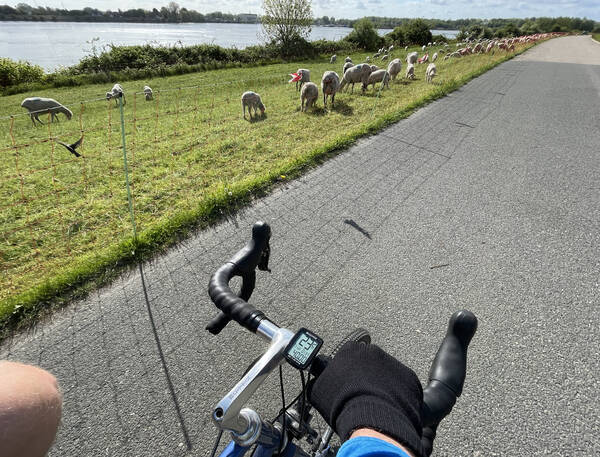 Core strength training has been generally going well with just a few short phases of slacker behavior. On about 80 percent of all days between January 1st and June 30th, I managed to do some sort of strength workouts. I am quite pleased with that, and it's mostly thanks to our "Positive Peer Pressure" chat group. So there's a recommendation for you as well: get some friends together and motivate each other! Thanks to that I am a bit proud to state that for the first time in my life there's a slight hint of muscle visible on my upper body. Progress! 💪
I would really like to go swimming again, and just now a few options are becoming available after that most recent long lockdown in this country. Not enough hours in the day.
Decade Goals Progress
Western States 100 finishing or better ultra running in general: No progress here, but looking forward to Mozart 100 as my first qualifying race. I won't be pushing too hard on this 100k+ running thing, but rather go with the flow of my body a bit more.
Sub-3h marathon: I think I'm making good progress towards it already. My running fitness is up there, not much is missing. Sub-3:05 may happen this year, Sub-3:00 maybe even in 2022.
10 employees in my company: In March and May I hired one new employee each, so we're now at six plus one closely connected freelancer. Hopefully I can hire that guy at some point in 2021 as well, as he is great for our team. Staying at seven is good for the Year of Stability for now. It can stay like that for a few more years, I think.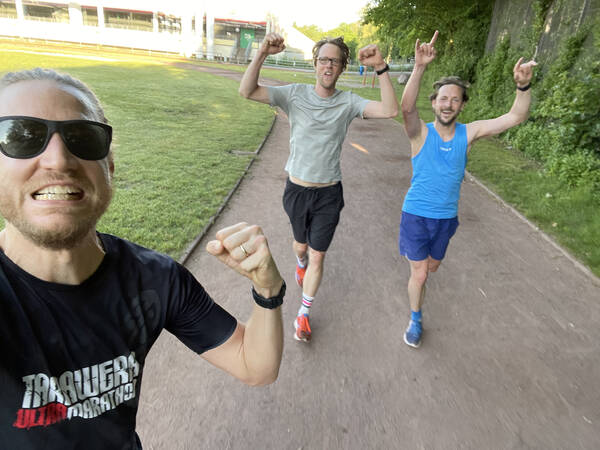 Conclusion
With the exception of my slight running injury, this year has been going really well. I am happy about what I have done and feel like I set the right goals. The motivation is there to keep them up. I'm curious to find out if I will have made any new discoveries by the end of this year. #domore
Keep going, everyone!
How do you feel after reading this?
This helps me assess the quality of my writing and improve it.